June 20, 2022

| News & Notices Aiming to Create New Values and to Resolve Social Issues
Opening of the New Research Facility, SHIMADZU Future Collaboratory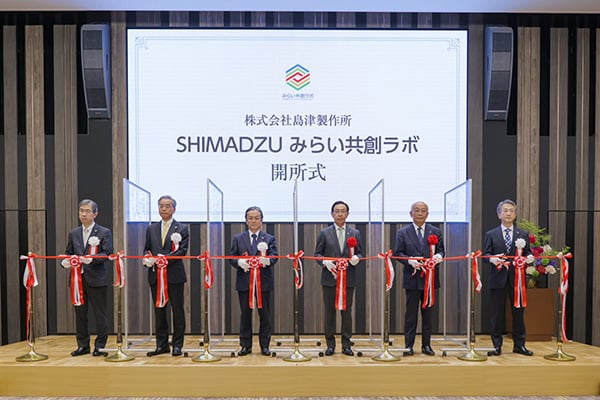 Photo of Ribbon-cutting Ceremony
On May 26, Shimadzu Corporation held the opening ceremony for SHIMADZU Future Collaboratory on the grounds of the Technology Research Laboratory located at Keihanna Science City (Seika-cho, Soraku-gun, Kyoto Prefecture). SHIMADZU Future Collaboratory will drive research related to advanced analysis, brain-science and the five senses, innovative biotechnology, and artificial intelligence (AI).
The mission of the Technology Research Laboratory is to cultivate the core technology, to acquire new technology, and to create new businesses, which are required for Shimadzu's long-term growth. The laboratory has been contributing significantly to the development of a variety of proprietary products. To ensure Shimadzu's further subsequent growth, it is necessary to elevate and diversify research and development and the creation of new businesses at the Technology Research Laboratory, while acquiring AI technology, biotechnology, and sensing technology, fields in which innovations are progressing at an accelerating rate. To achieve this, SHIMADZU Future Collaboratory was established on the grounds of the Technology Research Laboratory.
Using SHIMADZU Future Collaboratory, Shimadzu will subsequently aim to create new values and resolve social issues by promoting advanced research and development, high-leveled fusion technologies and open-innovation.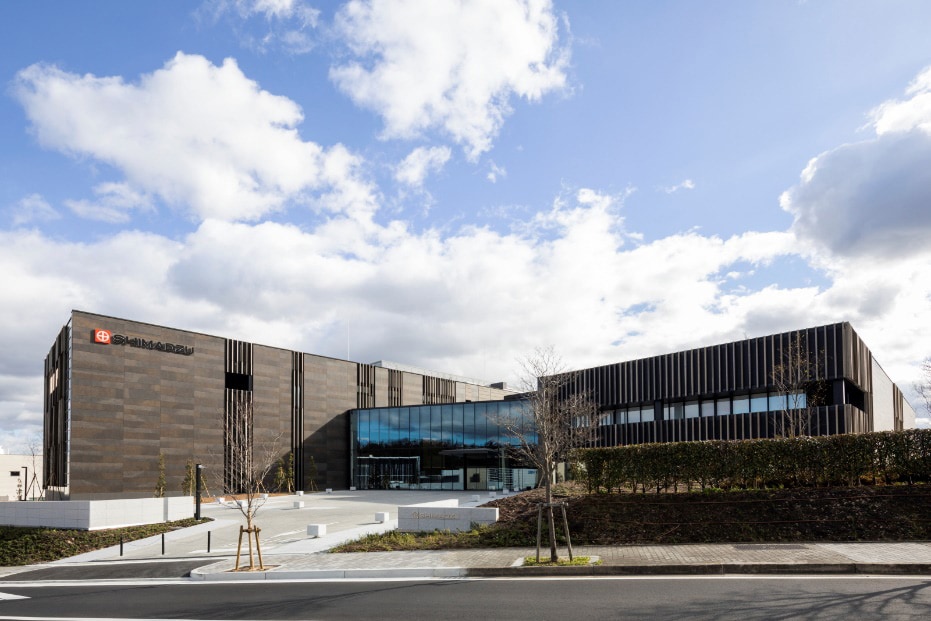 Photo of SHIMADZU Future Collaboratory
January 24, 2019 Shimadzu announces a New Research Facility to drive innovation further as part of the Shimadzu Technology Research Laboratory expansion.