November 10, 2020

| News & Notices
Release of the "Advanced i-Series" High Performance Liquid Chromatograph - The enhanced flagship LC model that supports remote work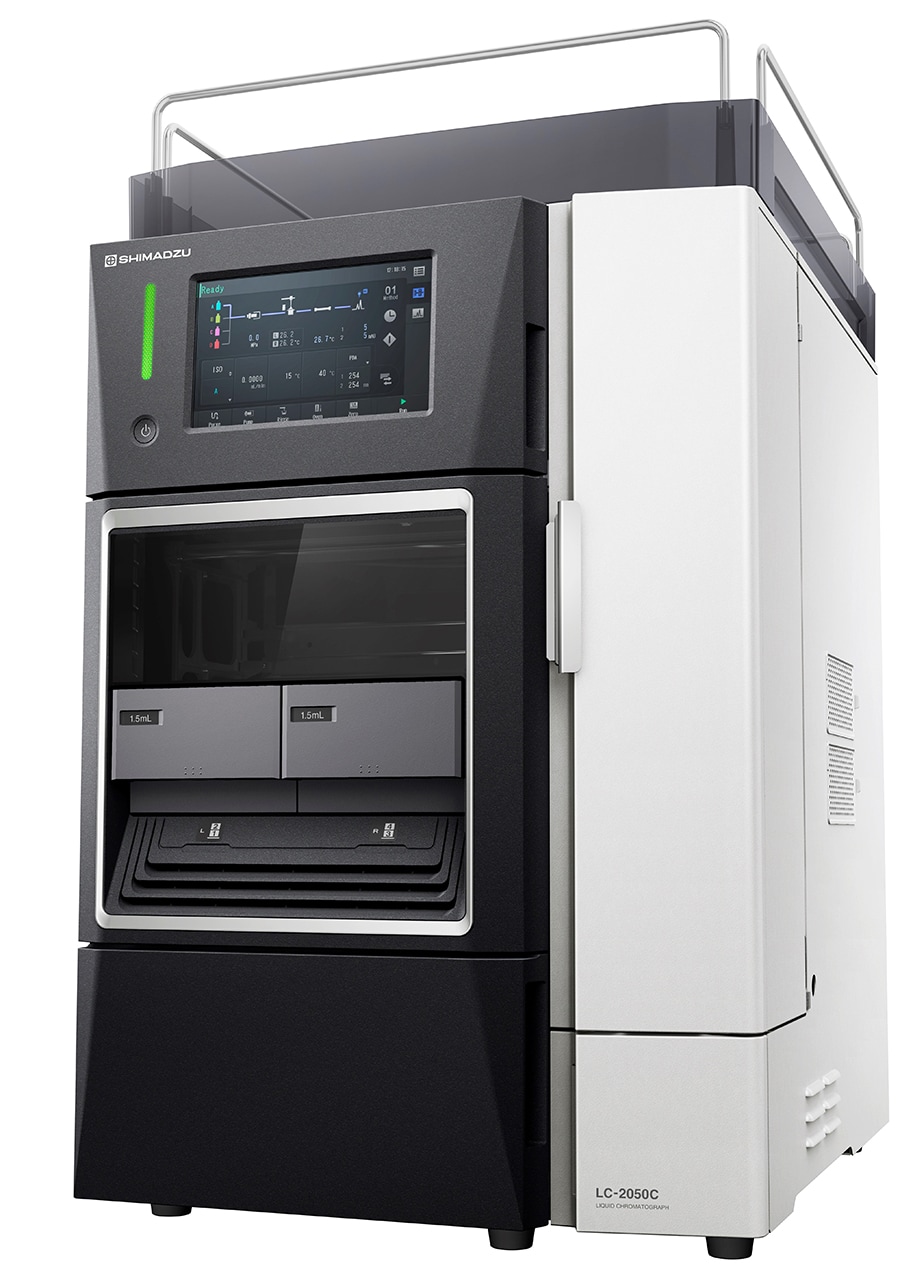 The "Advanced i-Series" High Performance Liquid Chromatograph (LC-2050 model)
Shimadzu Corporation is announcing the release of its "Advanced i-Series" HPLC, with sales of both new models beginning on November domestically and overseas. Retaining the excellent basic functions of the flagship "i-Series", the Advanced i-Series boasts increased pressure resistance and additional functions to support remote work including working from home. Both the system itself and the dedicated software enable reliable data acquisition for all users, with automation to replicate the handling of expert operators. The Advanced i-Series meets user demands for analyzing a large number of samples or quickly re-processing data even when working from home.
Since its release in 2014, the original i-Series liquid chromatograph has achieved sales of over 20,000 units. It combines superior basic functions and high-speed analysis in a compact table-top system, and its excellent usability significantly reduces the burden on the operator. These features have led the i-Series to be adopted worldwide for quality control, specification testing, and R&D purposes in a wide range of fields such as food and environmental science, chemistry, and particularly in the pharmaceutical industry. The new Advanced i-Series builds on this success with higher pressure resistance and functions to support remote work, allowing for greater versatility in work styles and environments.
Note: Features to support remote work are 1. Complete automation from start-up to analysis preparations 2. Analysis monitoring with a smart device from any location 3. Remote data processing in a secure environment
Key Features
1. Remote monitoring and handling reduces time in the lab by 60%
The workflow from start-up to the end of analysis can be carried out remotely. The great reduction in lab-based work means that, for example, an employee who previously needed to commute to the lab 5 days a week for routine work can now come in for just 2 days.
2. Ensures excellent data reliability
Stable data acquisition is supported by automation features throughout the workflow from start-up to the end of analysis, as well as a mobile phase monitor to prevent depletion during continuous analysis. Data processing is also made independent of user expertise.
3. Simple analysis workflow even for non-experts
With a built-in, intuitive touch panel (fully disinfected), the status of the instrument and the analysis can be checked easily in real time. Providing advantages such as a stable baseline resistant to temperature changes, the Advanced i-Series contributes to everyday high performance in analysis.