Aiming for creation of long-term growth orbit and innovation
With the emergence and evolution of new technology and rapid changes in the social environment, in order for Shimadzu to contribute to the realization of a prosperous society by science and technology, along with the strengthening and development of existing businesses, it is necessary to develop new businesses and products. In order to realize these, Technology Research Laboratory will pursue social tasks through active cooperation with research institutions, universities and companies, acquiring innovative technologies, deepening the technology and integration, promoting new businesses from a mid to long-term perspective, and we will create innovation.
Technology
Innovation
We acquire and deepen our core technologies from a mid to long-term perspective and investigate and earn the technologies that will be needed in the future society from a broad perspective.
New business
development
We investigate and forecast changes in society in the future, and through the integration and development of technologies and know-how, we provide new solutions for the next social issues.
Open
Innovation
We actively engage in collaboration with advanced research institutions, universities and companies, promote innovation by acquiring advanced technologies and creating new business models.
Social contribution in a variety of fields
Medical Diagnostics

We support diagnosis, treatment, etc. at medical institutions. We are focusing particularly on ultra-early diagnosis.
Drug Discovery

We support analytical evaluation in drug discovery research and new drug development process, quality control in production process, etc.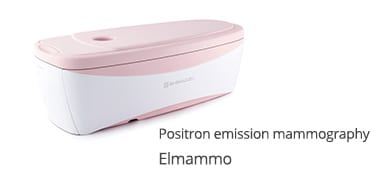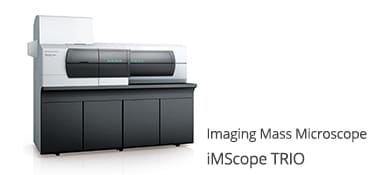 Environment

We contribute to analysis of atmospheric, water and soil, analysis of hazardous substances of products and materials, analysis of waste, etc.
Food

We support the characterization and component analysis of raw materials, safety evaluation, flavor / texture measurement test etc.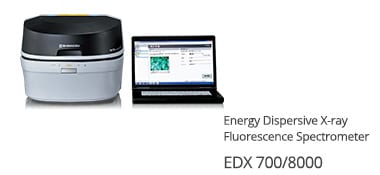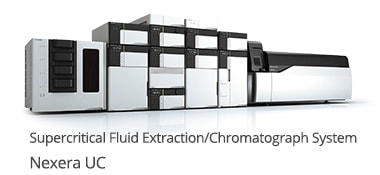 Energy

We contribute to high efficiency of photovoltaic power generation panels, analysis evaluation in next-generation battery development, and so on.
Mobility

We contribute to safety flight of aircraft and comfortable environment of passengers, safety and comfort evaluation test of automobile, etc.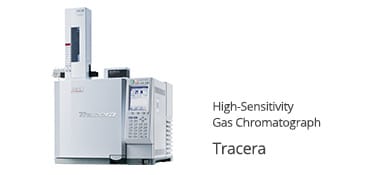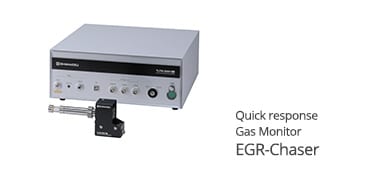 Material

We support new material development, CFRP resin, analytical measurement evaluation etc of metal, glass, ceramics etc.
Semiconductor and electric machinery

We contribute to the development and manufacturing process management of semiconductors, displays, and electronic devices.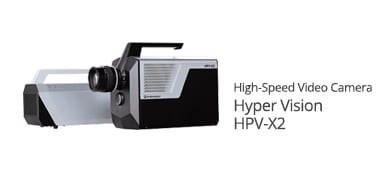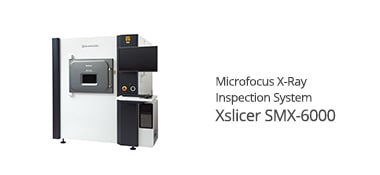 Development of Core Technologies
Mass Spectrometry Technology
Shimadzu is involved in researching and developing higher performance for mass spectrometry technology used for applications in an expanding range of life science fields, such as drug discovery and medical research. In addition, the company is developing imaging mass microscope technology for imaging the distribution of masses in especially small areas.

Biotechnology
Use of biotechnology is anticipated not only for regenerative medicine, but also for industrial fields. As an essent ial technology for cult ivat ing extremely large quantities of cells for industrial applications, biotechnology is also being used in R&D of devices and materials for cell cultivation and other applications.

AI Solutions
In an effort to dramatically improve the performance and expand the functionality of equipment, or create new services, Shimadzu is involved in researching and developing signal processing and image processing technologies that are based on using AI technology to help automate or improve analysis, measuring, diagnosis, or examination processes.

Micro/Nano Systems
Shimadzu is involved in researching and developing fluid control devices, separation and detection devices, and high-performance analytical systems based on such devices, that enable sampling or analyzing very small quantities of samples using MEMS technology based on semiconductor processing technology.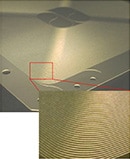 Optical Measurement Technology
Light can be used for a wide variety of applications, such as to magnify visual capabilities, detect nm-level differences in shape or deformation, or extract information about the atoms or molecules in substances. Using these characteristics of light, Shimadzu is researching and developing new devices and analytical/ measuring technologies for use in life sciences, industrial measurement, and other fields.

Radiation Technology
Shimadzu is researching and developing next-generation X-ray sources, high-contrast X-ray imaging methods, positron emission tomography (PET), X-ray fluorescence spectrometry, and other technologies for use in medical diagnostics, non-destructive inspection, and composition analysis, for example.

New Business Development
Treatment support
We contribute to visualization support such as near infrared light camera system that visualizes lymphatic vessels in real time by photographing near infrared fluorescence generated by exciting drugs administered and supports metastasis diagnosis in surgery of breast cancer in real time.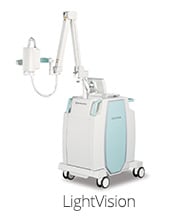 Soil remediation
We are developing a new electric heat generation method that adapts electrode structure and purification concept to Japan's soil contamination and soil quality among purification technologies of VOC contaminated soil and promotes business to realize short term low cost purification.
Antibody pharmaceutical
By combining a pretreatment kit that utilizes proprietary technology and our company's equipment, it is very important to obtain indicators such as drug efficacy and toxicity. It is very important to develop pharmacokinetic analysis such as simplification, high accuracy and low cost of antibody drug development.
Infrastructure inspection
We aim to contribute to the maintenance and management of aging infrastructure structures by using ultrasonic and light proprietary technology to nondestructively detect and image hidden defects of steel structures and concrete. We are promoting commercialization through collaboration with Kyoto University and related companies that we collaborate with.