Fourier Transform Infrared Spectrophotometers Support the Identification of Microplastics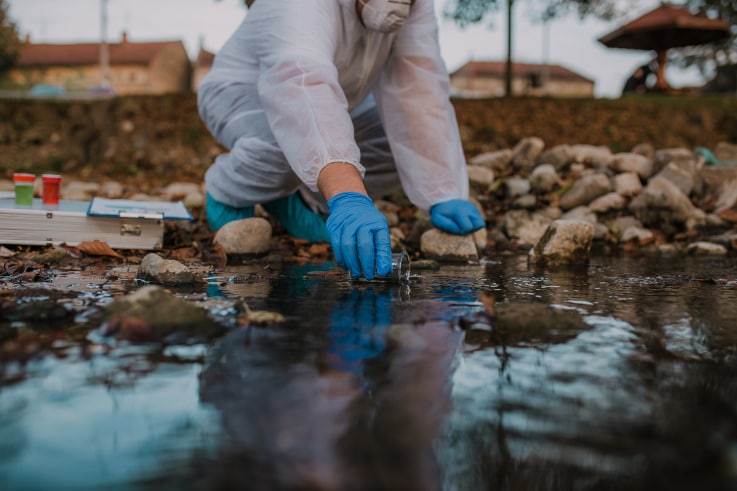 Let's learn about one example of the relationship between social issues and Shimadzu products, and what Shimadzu is doing to address this issue!
Today's topic is microplastics and Fourier transform infrared (FTIR) spectrophotometers.
Microplastic Contamination is a Growing Concern to Aquatic Environments
The term microplastics generally refers to plastic particles 5 mm or smaller. In recent years, microplastic contamination has become a growing threat to oceans and rivers. Also, the risk of adverse impacts on ecosystems and human health has been noted.
The Fourier transform infrared spectrophotometer is one instrument often used to analyze microplastics.
Identification of Microplastics Using Fourier Transform Infrared Spectrophotometers
Fourier transform infrared spectrophotometers perform sample identification and qualitative analysis based on information obtained from the transmission and reflection of infrared rays. In addition to analysis of microplastics, such instruments are being used in a wide range of fields, including pharmaceuticals, foods, and chemicals.
For microplastics applications, they are used to identify the types of plastic. Accurate analysis is supported by two proprietary plastics libraries available from Shimadzu: Thermal-Damaged Plastic Library and UV-Damaged Plastic Library.
On March 18, 2022, Shimadzu released IRXross, a standard FTIR model that provides excellent sensitivity and usability.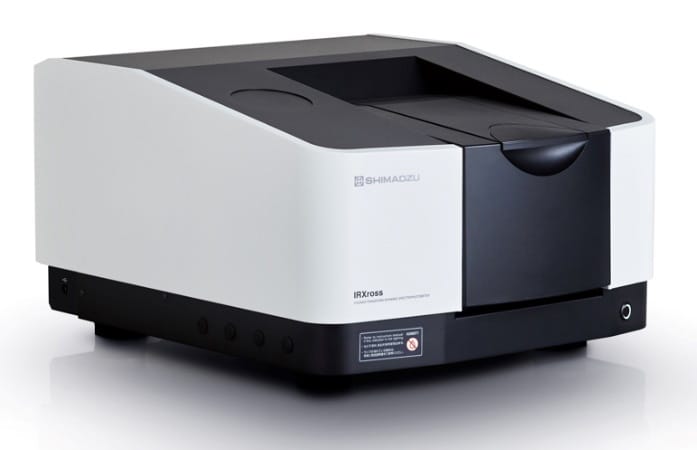 Click here for the press release for the IRXross
Comment from the IRXross Development Staff
While adopting the same drive mechanism as high-end models to provide high performance, we designed the IRXross to be more compact than high-end models by arranging the optical system three-dimensionally for general-purpose applications.

The IRXross is equipped with IR Pilot, an analysis support program, to help inexperienced users operate the instrument easily and to reduce the number of operations to avoid mistakes. The operability resulting from the intuitive software as well as the labor savings from the method registration function provide strong support for users.

The completely new IRXross FTIR is the ideal choice for IR analysis, as it incorporates multiple techniques cultivated in previous Shimadzu FTIR models.
Page Title and URL Copied.