The 50th Anniversary of the Release of TOC Analyzers! - Protect Clean Water and the Environment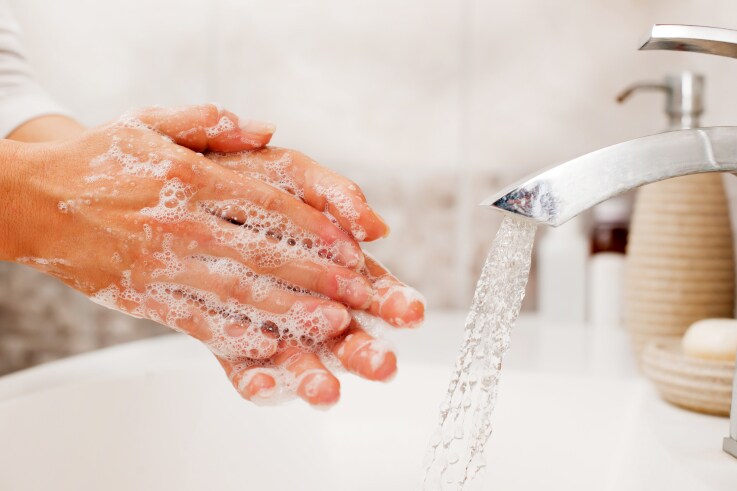 The year 2022 marks the 50th anniversary of the release of Shimadzu total organic carbon (TOC) analyzers. Since introducing its first TOC analyzer in 1972, Shimadzu TOC analyzers have become widely used and indispensable for water quality examinations.
What is a TOC Analyzer?
TOC analyzers measure the total amount of carbon contained in organic matter in water (Total Organic Carbon). The amount of organic matter in water is an index of water quality.
Shimadzu provides models for use in laboratories as well as online models designed for continuous monitoring of water quality. In particular, the laboratory models command the highest share of the international market.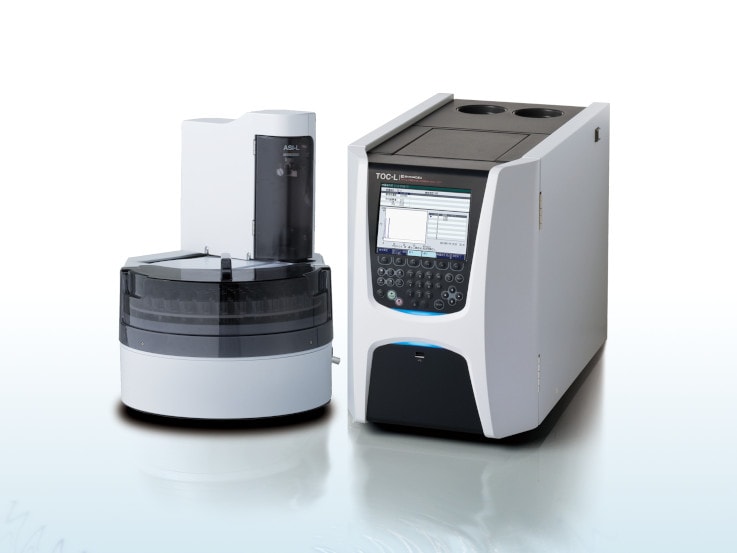 TOC-L Series, Total Organic Carbon Analyzer
Fields Where TOC Analyzers Are Used
TOC analyzers are used in the following fields and industries. They contribute to protecting the environment and the water we drink.
| Fields and Industries | Typical Samples Measured |
| --- | --- |
| Water and sewerage | Drinking water and purified water |
| Environment | Oceans, rivers, and soil |
| Pharmaceuticals | High-purity water and washing water |
| Semiconductors | Ultrapure water for cleaning |
| Manufacturing | Industrial effluents, cleaning solutions, and plating solutions |
Comment from TOC Analyzer Development Staff
Staff in the Environmental Business Unit, Analytical & Measuring Instruments Division, where TOC analyzers are developed, provided the following comments.
In 1972, Shimadzu released its first TOC analyzers: the TOC-100 automatic water quality monitoring system for continuous monitoring of water quality and pollutants in public waters based on the Water Pollution Prevention Act and the TOC-10 total organic carbon analyzer for laboratory use.

Over time, we have incorporated new technologies and functions into our products, such as automatic sample injection mechanisms as well as functions to measure solid samples, purgeable organic carbon (POC), and total nitrogen (TN), to respond to market demands, establishing our position as a top international brand.

Initially, applications for Shimadzu TOC analyzers were about preserving the quality of environmental water and industrial effluents. However, applications expanded as functionality improved. Now, TOC analyzers play a wide range of roles in the quality control of purified and ultrapure water, the compliance with public drinking water quality standards, the control and evaluation of pharmaceutical manufacturing processes, and carbon-neutrality research.
In carbon-neutrality fields, these instruments are used in the research and development of special concrete materials that absorb CO₂. The amount of CO₂ absorbed by the concrete can be measured by the TOC.
Utilizing the experience cultivated over this 50-year history, we will continue to contribute to global water quality measurement fields.
TOC Academy describes in more detail the relationship of these instruments to drinking water as well as their history at Shimadzu.
Click here for TOC Academy, the 50th anniversary of TOC analyzers.
Page Title and URL Copied.