Initiatives for Sustainability - Forestation in China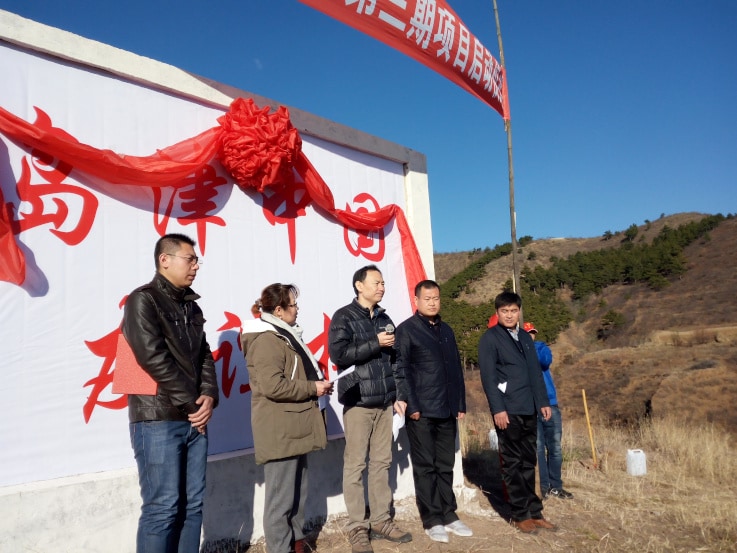 Shimadzu has conducted various activities for contributing to the conservation of forests and biodiversity. As part of these initiatives, eight Shimadzu group companies in China have made a joint effort to donate for forestation.
Shimadzu Friendship Forest Project
Since 2010, these eight companies have been supporting the "Mother River Protection Activities" and have engaged in forestation activities collectively known as the "Shimadzu Friendship Forest Project". In cooperation with the China Youth Development Foundation, they have continuously donated and participated in tree planting activities to protect the environment in water and soil and restore vegetation in the Yellow River and Yangtze River basin.
As of March 2022, the group had contributed to the afforestation of 7.55 million square meters.
In 2021, Scots Pine were planted in the Inner Mongolia Autonomous Region and a monument showing Shimadzu's contribution to the environment was installed there. Unfortunately, due to the spread of Covid-19, employees were not allowed to participate in a tree planting.
In 2022, these eight companies plan to conduct a tree planting activity in Tosho County, Jiujiang City, Jiangxi Province.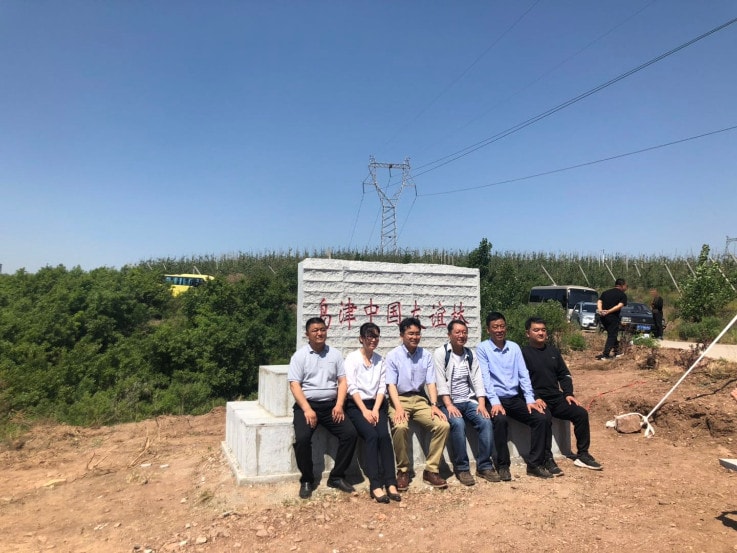 As an Excellent CSR Activity Company
Shimadzu (China) Co., Ltd. (SSL) has been recognized as an excellent CSR activity company for ten years in a row. SSL received a CSR inspection by the Pudong New Area in Shanghai City and obtained a certificate of corporate social responsibility in the Pudong New Area in 2021.
SSL is highly evaluated in several aspects, including environmental responsibility, community responsibility, and social responsibility. Shimadzu will continue this reforestation activity to maintain this reputation.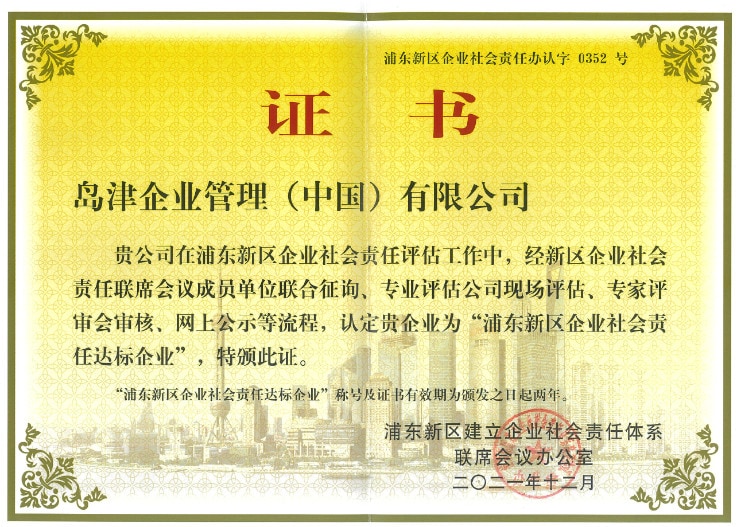 Comment from the Person in Charge
This tree-planting initiative, jointly funded by Shimadzu Group companies in China, has a long history and is one of the CSR activities widely known among employees of each company.

The high evaluation of the Shimadzu Group's CSR activities by governmental organizations not only improves the image of the Shimadzu brand, but also fosters pride and a sense of belonging among employees. These activities are also effective in raising awareness of each employee's interest in society and the global environment.
Eight Shimadzu Group Companies in China
The eight Shimadzu group companies in China participating in this initiative are as follows.
| Name of Company | Abbreviation | Business Outline |
| --- | --- | --- |
| Shimadzu (China) Co., Ltd. | SSL | Sales and after-sales service of analytical and measurement equipment, medical equipment, and industrial equipment |
| Shimadzu (Suzhou) Instruments Manufacturing, Co., Ltd. | SSM | Production of general-purpose analysis systems, environmental measurement, and testing equipment |
| Beijing Shimadzu Medical Equipment Co., Ltd. | BSME | Development and manufacture of X-ray diagnostic systems |
| Tianjin-Shimadzu Hydraulic Equipment Co., Ltd. | TSH | Manufacture of gear pumps |
| Ningbo Shimadzu Vacuum Technology Co., Ltd. | NSC | Manufacturing, sales and maintenance of vacuum heat treatment equipment, polymerization pumps, etc. |
| Shimadzu (Guangzhou) Analysis & Technology Services Co., Ltd. | SAT | Analysis of RoHS/ELV/VOC |
| Shimadzu Research Laboratory (Shanghai) Co., Ltd. | SRLS | Development of application |
| Shimadzu (Shanghai) Global Laboratory Consumables Co., Ltd. | SGLC | Sales of consumables and peripheral equipment for analytical instruments |
Page Title and URL Copied.