Controlling Doping in Racehorses and Protecting Animal Welfare with Analytical Science and Technologies
Dr. Ludovic Bailly-Chouriberry of Le Laboratoire des Courses Hippiques(LCH) talks about his laboratory's role and activities in doping control in racehorses
Controlling the doping of racehorses is essential to protect animals from the illegal application of substances and promote animal welfare. Shimadzu products are used for analyzing biological samples from racehorses and sports horses.
Le Laboratoire des Courses Hippiques (hereafter LCH) is a French horse racing laboratory offering thousands of analyses of racehorses' blood, urine, and hair samples under the ISO 17025 international accreditation standard. Shimadzu France interviewed Dr. Ludovic Bailly-Chouriberry of LCH to understand their activities better.
Analysis of Various Compounds and Their Traceability
LCH analyzes various samples taken at the racetrack and during out-of-competition periods, which contributes to detecting both illegal compounds under regulations and substances prohibited at any time of a horse's life.
All samples are given a new number when arriving at the laboratory to maintain anonymity throughout the analysis process and recorded in a laboratory database to maintain traceability. These samples are analyzed using Shimadzu's liquid chromatography coupled with triple quadrupole mass spectrometry devices such as the LCMS-8060NX. Shimadzu products provide the sensitivity and robustness required to run analysis on over 200 samples per day in LCH's laboratory.
Comment from the Person in Charge at Shimadzu France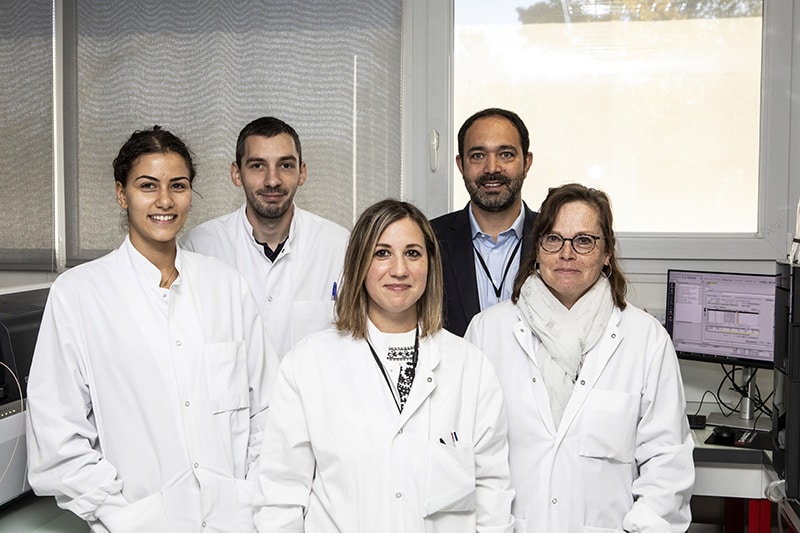 This interview was a very good opportunity for me and my team to know the workflow of this kind of laboratory. "Le laboratoire des courses hippiques" has a big responsibility for the results; thus, traceability, safety, and performance are very important. Dr. Ludovic Bailly-Chouriberry and his team opened the door of the laboratory completely and explained very clearly the workflow and how the samples are treated. The Shimadzu France team is proud to be a partner of this professional laboratory team. Thank you to all the LCH team members for this day!
Page Title and URL Copied.