Analysis Network System: LabSolutions CS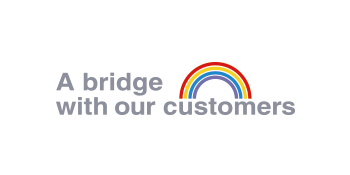 Gramón Bagó de Uruguay S.A.
Life Science, Small Molecule Pharmaceutical

INTRODUCTION SERVICE&PRODUCTS
Gramón Bagó de Uruguay S.A. is the first customer with LabSolutions CS (2013) in South America.
Representatives from Gramón Bagó spoke about the operation of LabSolutions CS, future demands/requests to Shimadzu, etc.
Customer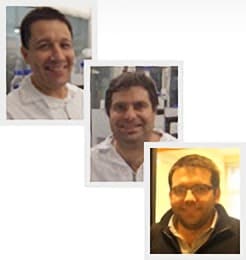 Mr. Silvino Olivera (Quality Assurance Manager)
Mr. Ugo Lignelli (QC Chief)
Mr. Gonzalo Alzueta (IT Department)
*Affiliates and titles of the interviewee are current as of the time of reporting.
Gramón Bagó de Uruguay S.A.
URL http://www.gramonbago.com.uy/
Interview
Introduce your company, your study and your role in the lab.
Gramón Bagó de Uruguay S.A. belongs to the Pharmaceutical Industry and is the result of the fusion in 1992 of previously existing pharmaceutical companies. At the moment, it is second in sales among pharmaceutical companies in Uruguay.
The company produces its own pharmaceutical products locally in its manufacturing facility, and also represents other pharmaceutical companies located abroad.
My name is Silvino Olivera. I am a Pharmaceutical Chemist, and my position is Quality Assurance Manager for Gramón Bagó de Uruguay S.A., while Ugo Lignelli, also a Pharmaceutical Chemist, is in charge as the QC Chief of the Quality Control Laboratory, where other 18 people work in analytical and related tasks. The Quality Control Laboratory actually possesses five Shimadzu HPLCs as well as other Shimadzu instruments.
How do you use LabSolutions Network System (LabSolutions CS)?
The system has been working well. We have remote access, which was not the priority but has worked out well for us, because we can control the HPLCs from locations far from the laboratory. It was for us a requirement, as we work with companies from the US and Europe, and they required this kind of system. While it has been quite a challenge, we are pleased with the decision.
Why did you choose LabSolutions CS from Shimadzu?
The acquisition of LabSolutions CS followed regulatory issues, as commented before: compliance with 21 CFR Part 11, process control and keeping information protected.
Do you have any specific comments about LabSolutions CS and Service?
We do not have much experience about service. We have had one issue and were assisted by Shimadzu using remote access, and it was solved.
One comment we would like to make is about the server. When it goes down, it would be very useful for us to keep seeing data in real time after that happens.
What is your impression of Shimadzu as a Company?
We have been Shimadzu customers for years and believe the instruments work well. There were some inconveniences years ago with our first HPLCs, but overall we are very satisfied. The local Service Provider (DEXIN) is a very important component of our decision. We keep buying Shimadzu instruments because of local support. Where some flaws exist, other brands have them too. We think of Shimadzu as a committed enterprise with reliable products.
Short interview to IT person (Mr. Gonzalo Alzueta)
LabSolutions has been working in a stable way. Remote service from Shimadzu worked well when asked for.
I do not have specific comments about Shimadzu, since I know the company through the local Service Provider (DEXIN), which manages any issues.
Comments About the Interview
Gramón Bagó has been using Shimadzu products for at least 20 years. Shimadzu sincerely accepts the demands from Gramón Bagó and looks forward to resolving any issues. Shimadzu looks forward to identifying and resolving any customer challenges so the customer will continue to patronize us for another 20+ years.