Plastic, Recycling and Environmental aspects
Tokyo University of Science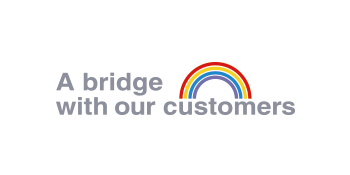 CARAT GmbH
INTRODUCTION SERVICE&PRODUCTS

ICPE-9800 Series, FTIR accessory selection guide
Customer
Albert van Oyen
Managing Director
*Affiliates and titles of the interviewee are current as of the time of reporting.
CARAT GmbH
URL https://www.carat-lab.com/
Interview
Could you please tell us about CARAT GmbH?
Plastic Partner, our parent company, was established in 1989 by W. Bralten and R. Evers. The head office is located in Bocholt, Germany. Plastic Partner also has intercontinental offices located in the USA, China and Russia. Its main activity is trading technical thermoplastics, both fresh from the chemical industry and also recyclates. Since its establishment, Plastic Partner has invested in quality control. This resulted in the modernization of our current laboratory in 2006 – 2007 and the independence of the laboratory in 2010, when it became CARAT: Control And Research Analyses Thermoplastics.
Research of environmental plastics is one of our many activities. For several years CARAT has been cooperating with WMR (Wageningen University). Another of our roles is the preparation of specific microplastic materials that are needed for component analysis.
What purposes do you use Shimadzu instruments for?
Modern plastics are highly regulated, especially food packaging. The problem for plastic recyclates is even greater; these are complex mixtures from the past that have to meet modern requirements. For identification and contaminant analyses, FTIR-ATR is a helpful tool. Element analyses (EDX and ICPE) help us to qualify and quantify possible additives (heavy metals) from the past. Mechanical property evaluations with the Autograph also provide important information as part of this component analysis, contributing to the effective reuse of plastics.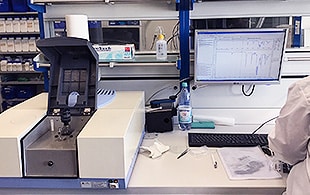 Could you tell us why you chose Shimadzu instruments and how our collaboration has started?
To meet the requirements of stricter regulations, we started to look for a partner which could support our analytical expectations around 2004 - 2005. This resulted in a successful cooperation in several analytical applications.
Since the start of the cooperation with WMR (2012), the analytical expectations from environmental researchers have become sky-high. Help from experts was needed and since 2014 the cooperation with WMR has expanded with the addition of spectro-analytical specialists from Shimadzu EU. The goal is to combine the knowledge of research fields: plastics, biology and analytical results. This could result in a better understanding of possible toxic effects of environmental plastics.
In the meanwhile, this cooperation has resulted in several publications, technical presentations and posters. CARAT has become a partner in several international research projects like PLASTOX and PLASTRAT. The role of CARAT in these projects is to deliver specified information and samples of microplastics for research applications. At the moment we are a supportive partner in several international projects like FORTRAN and ANDROMEDA.
What is the newest challenge for you?
One of the problems in the research of environmental plastics is choosing the right samples. As is commonly known, the sample determines the results. To avoid confusion, we developed a unique sample assortment for research applications in cooperation with WMR and SINTEF. The assortment contains fresh materials from the chemical industry, modified materials (containing additives like flame retardants) from the manufacturing industry, pre- and postconsumer recyclates from the recycling industry, and environmental material.
One goal: researchers use the same samples to predict the consequences of environmental plastics. Results would be comparable, which could result in a better risk assessment. This would help decisions makers like the EU to take the right actions for legislation.
Another goal is learning to analyze the presence of complex organic additives, like flame retardants, in complex plastic mixtures, for instance recyclates and / or environmental samples. At this moment some basic research is taking place.
Do you have any expectations for Shimadzu in the collaboration?
Modern plastic could contain many additives; for minimization of time-consuming analyses, homogenization has to take place. Otherwise the workload would be too high. To solve the complex problem of homogenization of heterogenous samples is a necessity for bigger sample volumes. In moment we are in discussion with specialists of Shimadzu EU to see if there are creative solutions available for this problem.
Solutions with spectrometry are being discussed. In fact, we are working on the RF analysis and data evaluation of microplastics with experts of Shimadzu Europe at this moment. So it would be a pleasure if we can continue this collaboration and accumulate more know-how about microplastics together in the future.