On-line dissolution testing of pharmaceuticals with HPLC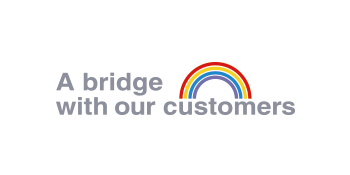 Bard Pharmaceuticals Limited
Life Science, Small Molecule Pharmaceutical

INTRODUCTION SERVICE&PRODUCTS
Bard Pharmaceuticals Limited is the production and supply chain business of the Napp Pharmaceutical Group. It stands at the forefront of controlled release technology, producing specialised medicines for management of pain and other health issues. From 1991 to the present, their tablet manufacturing output has increased by over 700 million and the number of employees has risen from 165 to over 450. On this occasion, we interviewed Mr. Sharp from Bard Pharmaceuticals Limited about the Nexera FV, Shimadzu's U/HPLC solution for on-line dissolution testing.
Customer
Mr. Darren Sharp
Analytical Systems Team Leader
Bard Pharmaceuticals Limited
*Affiliates and titles of the interviewee are current as of the time of reporting.
Bard Pharmaceuticals Limited
URL https://bardpharmaceuticals.co.uk/
Interview
Could you give us an explanation of the role of the laboratory in Bard Pharmaceuticals?
The laboratories that the Shimadzu equipment is used in perform routine and intermediate-release product testing (QC) and also product stability testing.
How and for what purposes do you use Shimadzu HPLCs?
We use the Shimadzu Prominence systems for assay/UOC/related substance testing, and the SIL-30ACFV units are now set up to perform online dissolution testing, from instant-release through to 40-hour-release products.
What made you decide to use HPLC for dissolution testing, instead of UV spectrometry?
The HPLC is used over UV purely to satisfy the registration requirements of the product. We do have some products that use UV spectrometers (which are also Shimadzu products, UV-1800).
What is the typical configuration of the system for dissolution testing?
All of our dissolution testing is 6 vessels plus 1 standard. We use USP Apparatus 1, 2 + 6.
Currently we mainly use Distek™ Model 6100 + 2500 baths, combined with Shimadzu HPLCs under Waters Empower™ software control.
What do you think are the benefits in on-line HPLC sampling methods in comparison to off-line methods (manual sampling to HPLC analysis)?
As a company we rely on on-line dissolution testing, as some of our manufacturing processes stop until we have results, so seeing results as they happen allows us to be more productive. On-line systems can also reduce the number of manual operations.
What do you think are the advantages of the Nexera FV?
Shimadzu is the only company that now provides a system that allows us to perform dissolution analysis in the way that we do it whilst still maintaining the data integrity and equipment reliability standards that we expect from our equipment. The sample cooling function in the SIL-30AC is also useful.
What are your expectations or requirements for Shimadzu products and services?
To continue with the good dialogue and working relationship that we have, and the potential to look into servicing costs to make them align more with some of the 3rd party providers.