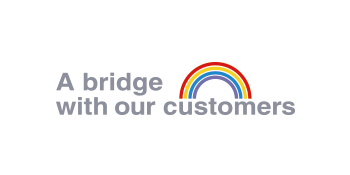 China Shenhua Coal to Liquid and Chemical Co., LTD.
Hydrocarbon Processing Industry (Petrochemical, Chemical), Small Molecule Pharmaceutical

INTRODUCTION SERVICE&PRODUCTS

Nexis GC-2030, Refinery Gas Analysis
China Shenhua Coal to Liquid and Chemical Co., LTD uses coal to produce gas and oil. This process differs from conventional methods of using coal, in that it is a clean method of using coal that releases almost no dust or sulfur oxides into the atmosphere. China Shenhua Coal to Liquid and Chemical Co., LTD plays a leading role in the coal-chemical industry, and the Ordos Plant is the leading coal-chemical plant operated by Shenhua.
Customer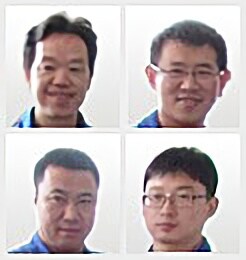 Mr. Zhou Xudong, Vice President (top left of the pictures)
Mr. Chen Kanming, Manager of Production Quality Control (top right)
Mr. Tao Yulong, GC Technical Engineer (bottom left)
Mr. Cao Wengfeng, Facility Control (bottom right)

China Shenhua Coal to Liquid and Chemical Co., LTD.
Ordos Coal Liquefaction Co.
*Affiliates and titles of the interviewee are current as of the time of reporting.
China Shenhua Coal to Liquid and Chemical Co., LTD.
URL http://www.csclc.com.cn/ens/index.shtml
Interview
What sort of work do you use analytical instruments for?
We manufacture gas and oil from coal, and use Shimadzu's gas chromatographs to analyze the chemicals we produce in that process, and to check on the plant's operating conditions.
What type of Shimadzu's GCs are you using at the moment?
We use a System GC based on the GC-2014 for gas sampling. The system is called a Refinery Gas Analyzer and it is used to analyze inorganic gas, hydrocarbon gas, and hydrogen sulfide. Furthermore, we have an instrument that can measure O2 and N2 in the gas produced. At the same time, we use the GC-2010 Plus on liquid samples in order to measure impurities in methanol products.
What do you consider superior about Shimadzu's System GC?
The Refinery Gas Analyzer can measure ten or more components from inorganic gases to hydrocarbons at the same time, and we love using it because it's so quick. It's also easy to use because the software operates in Chinese.
Are there any improvements, upgrades or additional functions you would like to propose for Shimadzu's System GC?
Measuring samples, including high concentrations of sulfur, increases the frequency with which we have to exchange consumable parts. We would really like a system that doesn't require replacement parts so often. If this aspect could be made more stable, it would be very useful.
We are sorry to hear this. The frequency of parts replacement can be improved by the use of anti-corrosion pipes and valve seals. We will propose a solution and it would be appreciated if you could let us know your opinion of it.

Our goal is to provide excellent service to our customers. If you have any problems or opinions related to our products or the use of them, we would love to hear them. Thank you for your time, which we know is valuable.
Comments About the Interview
Shimadzu Corporation has been manufacturing and selling gas chromatographs for over half a century. We are committed to using our experience and accumulated technical knowhow in regard to gas chromatography to provide our customers with GCs (System GCs) customized to their needs.