PCB in Environmental Water
A method announced by the PCB Analysis Research Team at the Environmental Health Bureau, Japan's Ministry of Health & Welfare, in 1972 is used as the basis for analyzing PCBs (polychlorinated biphenyls) by gas chromatography (GC). This method involves (1) extraction, (2) clean-up, (3) separation from pesticides, (4) confirmation of PCB, and (5) quantitation of total PCB by GC with an electron capture detector (ECD), which offers excellent selectivity and sensitivity.
Reference
Environmental Water Quality Analysis Manual 417-428, edited by Japan Society for Environmental Chemistry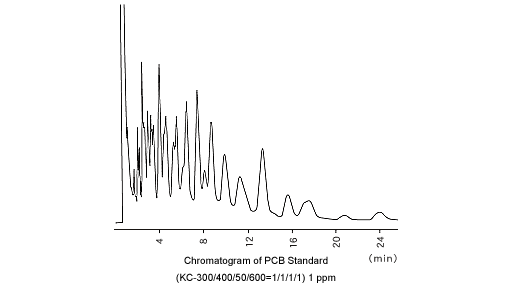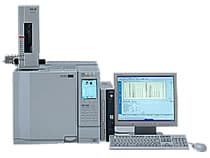 This separation/analysis instrument is widely used for the quantitative analysis of chemical substances. It is used with a detector and column combination that suits the analysis target components.