Gull Wing Type Surface-Mount Parts, Solder Weld Peel Strength Tests
Often used in automotive electronics, surface-mount parts can develop stress at the solder weld between the board land and the component terminals due to inherent heating of the equipment during use and repetitive ambient thermal fluctuations, which can have a significant impact on product reliability.
In these cases, solder weld peel strength tests can be used for evaluation. These tests are often adopted when the objective is lead-free solder development and quality control.
The example shown here involves a 45 peel test performed on solder welds (joints) of a QFP, one type of gull wing surface mounted part.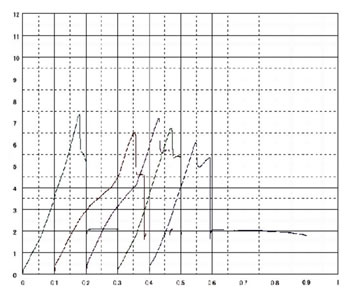 <Configuration>
Micro Autograph MST-I
Substrate 45-degree peeling test jig