Controlling Conditions during Strength Evaluations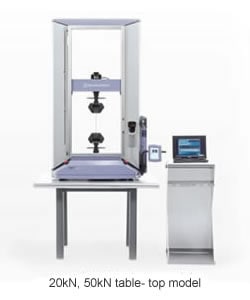 There is now a strong demand for the measurement of materials and parts used in automobiles under real-life conditions. This includes engine parts and materials that rotate at high speeds without friction at high temperatures.
Increasingly, environmental control equipment is being added to conventional tensile tests performed at normal temperatures.
High-functionality environmental control equipment is becoming more common, providing control not only of temperature, but of humidity as well.
The Shimadzu Autograph features a range of thermostatic chambers and thermo-hygrostats, including refrigerated models and gas-injected models.
Temperature control is simple, via a color LCD touch panel and PC software.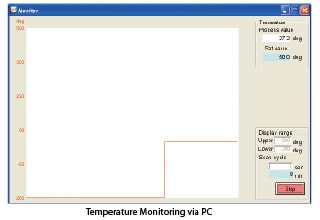 <Configuration>
AG-20 kNXD
Thermostatic chamber TCR Type-40 degrees to 250 degrees
LCD touch panel or PC software