Initiatives to Introduce Solar Power Generation at Group Companies
Shimadzu Manufacturing Asia Sdn. Bhd. (SMA), an analytical instrument manufacturing subsidiary in Malaysia, was established in 2015 and started operations in 2016. About 100 employees work in the 5,350 m2 plant built on a large 47,000 m2 site, where they build some of Shimadzu's major products, such as high-performance liquid chromatographs, gas chromatographs, and spectrophotometers.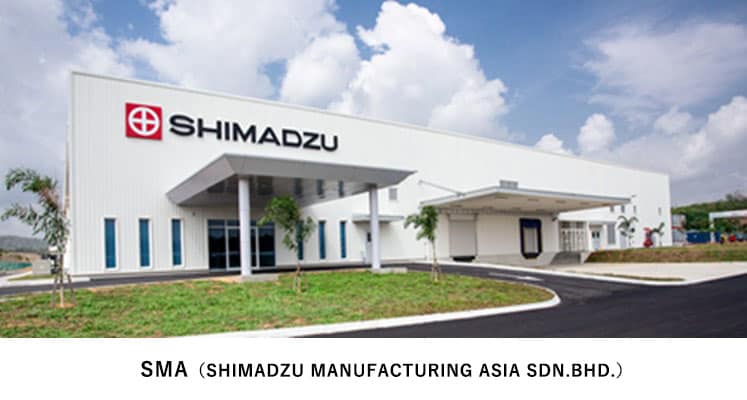 Though production volumes are increasing each year, the plant is also aiming to be environmentally-friendly by installing solar panels on the building roof to generate the plant's own electricity starting in April 2019. A large display panel installed inside the building continuously shows the electricity generation status, which can also be viewed via the Internet from outside the company. The solar panels generate about 25 to 30 % of the total power consumed at the plant, which contributes to reducing the CO2 emissions from production activities.
Some of the conventional mercury lamps used in interior ceiling lighting fixtures were replaced with long-life energy-efficient electrodeless lamps (LVD). Benefits of the electrodeless lamps include (1) instant illumination, (2) color similar to solar light, and (3) no flickering, which makes them both environmentally-friendly, and also people-friendly. All exterior lighting has already been changed to LED lighting and plans to replace the approximately 500 fluorescent lamps used for interior ceiling lighting with LED lamps and to apply a thermal barrier coating on the roof are also currently being reviewed.

---
Shimadzu Philippines Manufacturing Inc. (SPM) was established in 1996, in the Cavite Economic Zone about 30 km from Manila. With about 320 employees, it is the only subsidiary that manufactures balances and weighing instruments and has also played an important role in manufacturing circuit boards for analytical instruments and other products in recent years, due to growing demand.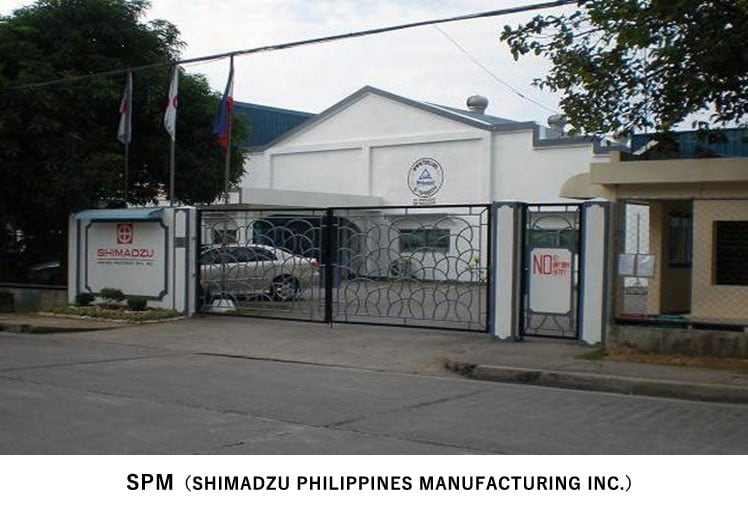 SPM has been actively implementing various environmental initiatives, such as installing solar panels to generate electricity on-site and reduce CO2 emissions, since July 2019. Currently, about 8 to 10 % of the total electricity consumed is generated from renewable solar energy, but SPM plans to further increase renewable energy use in the future. All lamps for interior lighting have been replaced with LED lamps, and other efforts to save energy are also being promoted, such as frequently switching off air conditioners, computers, and lights whenever they are not being used.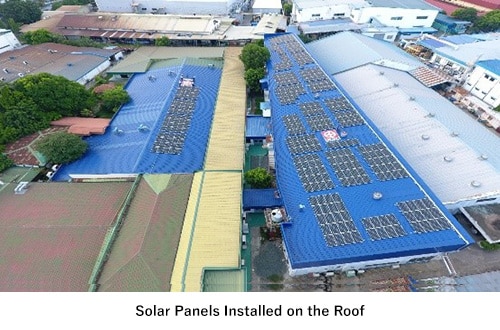 The Shimadzu Group will continue to implement measures that reduce the Group's global environmental impact.