Offshore Wind and Solar Power
(Next-Generation Renewable Energy)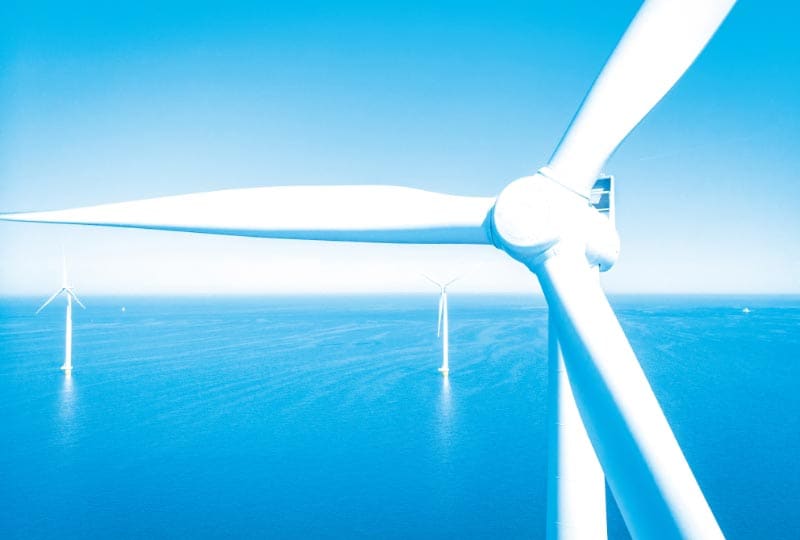 A Wide Range of Offering of Inspection Technologies Ensures the Safety and Security of Equipment Maintenance and a Reliable Supply of Energy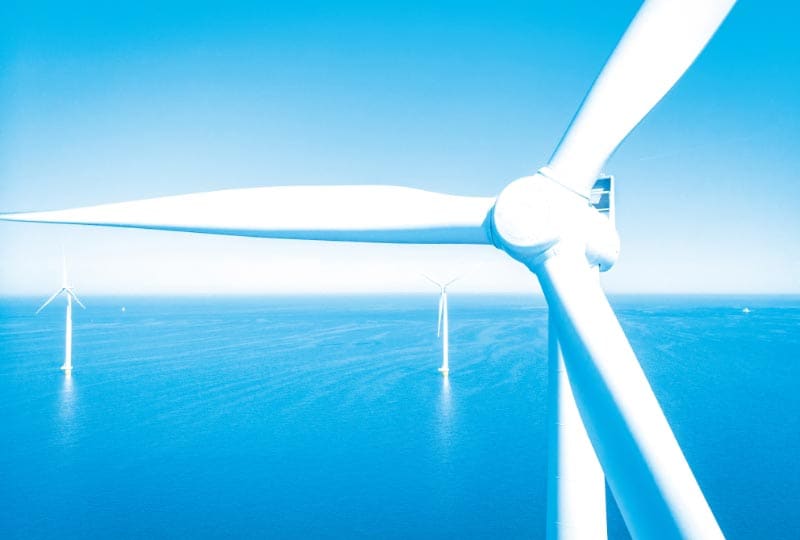 Wind Power Generation
Wind power generators convert wind energy into electrical energy and are a representative example of electrical energy obtained from renewable energy.
Web Content
Technology for imaging ultrasonic wave propagation is used to visualize and obtain data about voids, cracks, and other hidden abnormalities near the surface.
Visualize defects near the surface
Convert inspection results to data
Improve inspection efficiency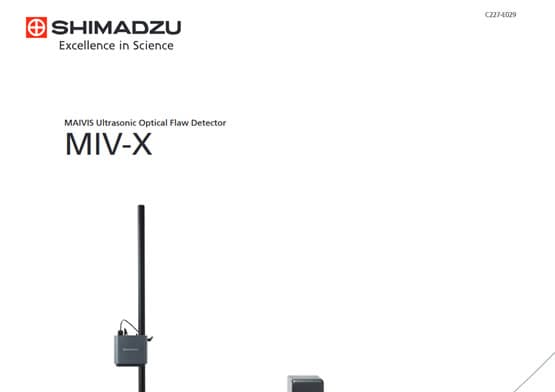 State-of-the-art carbon fiber reinforced plastic (CFRP) offers higher strength-to-weight ratios than other composite materials and outstanding corrosion resistance. Therefore, it is used in a wide variety of fields. Shimadzu offers a wide variety of analytical, testing, inspection, and evaluation instruments and systems (for process steps ranging from pretreatment before analysis/testing to data analysis), which can be used to solve a wide range of challenges at each phase of CFRP production from material development to product durability evaluation.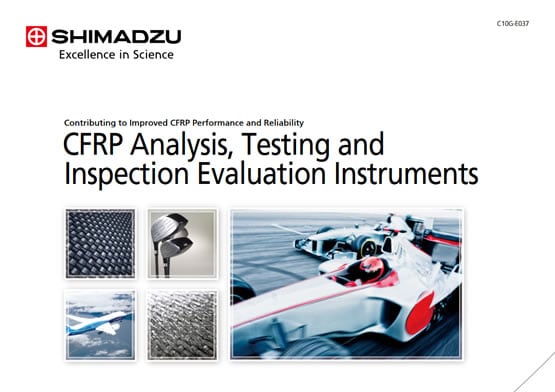 Solar Cells
Solar cells have been studied for a long time. However, their solar conversion efficiency has increased in recent years, and they are now used in a wide variety of applications. Furthermore, ongoing technical innovations have resulted in thin-film solar cells that are applied to surfaces as a coating.
Web Content
This introduces an example of using an optional Excel macro program for calculating band gaps to determine the band gaps of the polycrystalline silicon wafers commonly used for solar cells and other applications.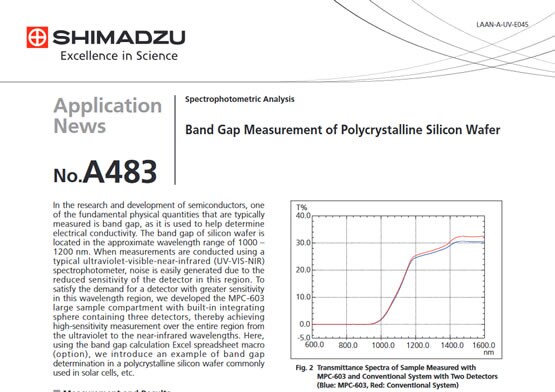 The 150 mm diameter integrating sphere developed in this example generates a higher number of reflections inside the sphere than a 60 mm diameter integrating sphere. That results in more uniform light reaching the detector. The detector position was also optimized to reduce the jump in data when the detector switches between wavelength ranges. This introduces an example of measuring solar cell glass, which is prone to cause data discontinuities due to strong light-scattering properties.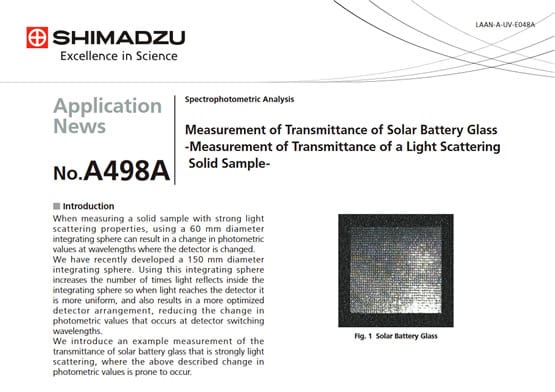 Click here for other applications.