November 8, 2023

| News & Notices
Shimadzu XSeeker 8000 and AIRsight Receive the Good Design Award
The Shimadzu XSeeker 8000 bench-top X-ray CT system and the AIRsight infrared/Raman microscope have received the 2023 Good Design Award (organized by the Japan Institute of Design Promotion). The designs of these products were highly regarded as providing solutions in response to user workflow problems and societal issues.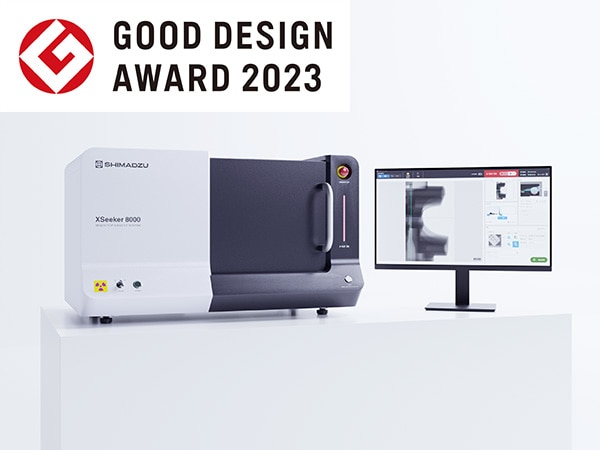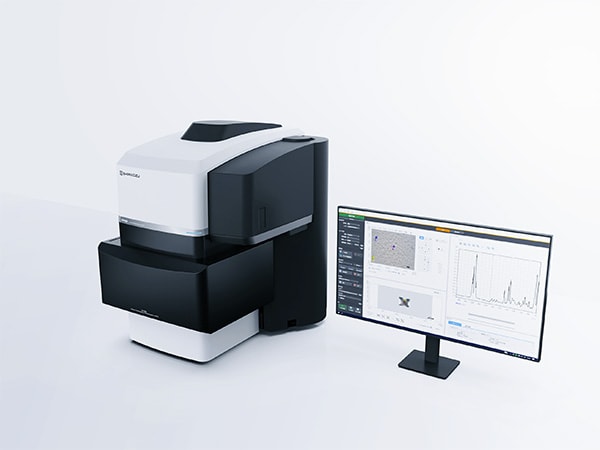 Good Design Award
This award, the successor to the Good Design Products Selection System established in 1957, is known as Japan's only comprehensive design evaluation and commendation system. Many businesses and organizations both in Japan and overseas participate. The objective of the award is to improve the quality of everyday life, and at the same time, to popularize designs for resolving the many challenges and themes facing society.
Examination Committee Evaluation
XSeeker 8000 Bench-Top X-Ray CT System
Limiting the occurrence of defective items through nondestructive inspection is indirectly tied to resolving societal issues with respect to waste reduction. In terms of developing a general-purpose product with this in mind, the plan itself is worthy of recognition, but the size and weight reductions and lower cost needed for dissemination were achieved at a high level through technological innovations in the X-ray protective structure. The housing, which is compact enough to fit on a lab bench, achieves optimal operability with consideration to layout, angles, and color allocation. The high-quality finish creates an impression suitable for a highly functional instrument.
Click here for an overview of the win.
Click here for the product press release.
AIRsight Infrared/Raman Microscope
In response to expanded demand for contaminant analysis, workload reduction, an issue in terms of popularization, has been achieved at a high level by consolidating functions that to date were achieved with two separate analytical instruments. Integration of both the hardware and the software contributes to simple operations that can be handled by anyone regardless of their level of experience. In terms of the housing design, while there is little flexibility in the layout of the interior mechanisms, the instrument fuses compactness and ease of use in a rational way through a configuration combining geometric forms, and changes of color and feel of material on a part-by-part basis, engendering a sense of confidence suitable for an analytical instrument.
Click here for an overview of the win.
Click here for the product press release.