July 19, 2023

| News & Notices Xslicer SMX-6010 microfocus X-ray inspection system enables vertical CT imaging
3D Observation to Support Failure Analysis in the Electronics Industries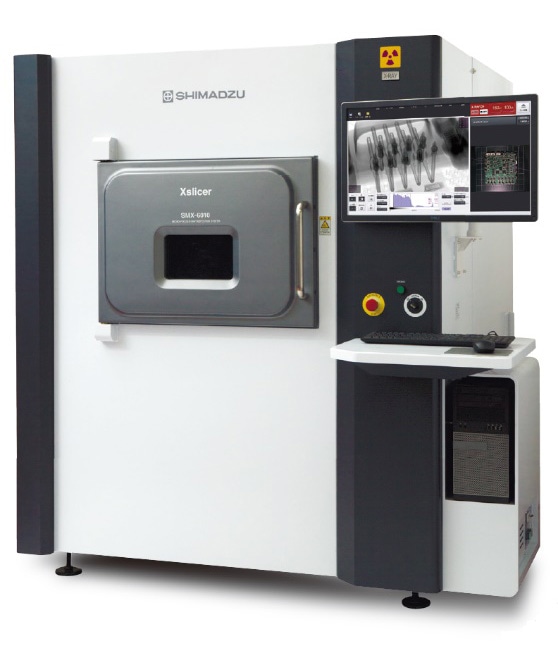 The Xslicer SMX-6010 Microfocus X-ray inspection system
Shimadzu Corporation will release the VCT option that enables VCT (vertical CT) imaging on the Xslicer SMX-6010 microfocus X-ray inspection system. In addition to fluoroscopic imaging, the Xslicer SMX-6010 is equipped with PCT (Planer CT) imaging functionality as standard, which provides cross-sectional images without the need for complex procedures. Since its launch in 2021, the high-definition image quality and easy operability of the Xslicer SMX-6010 have been highly rated in the electronics industries. VCT is an imaging technique that acquires a clear cross-sectional image by emitting X-rays perpendicularly to a rotating object (the workpiece). With the release of the VCT option, VCT imaging is now available in addition to conventional fluoroscopic and PCT imaging, providing a wide range of support for quality control and failure analysis of circuit board components electrical components, and other electronic parts.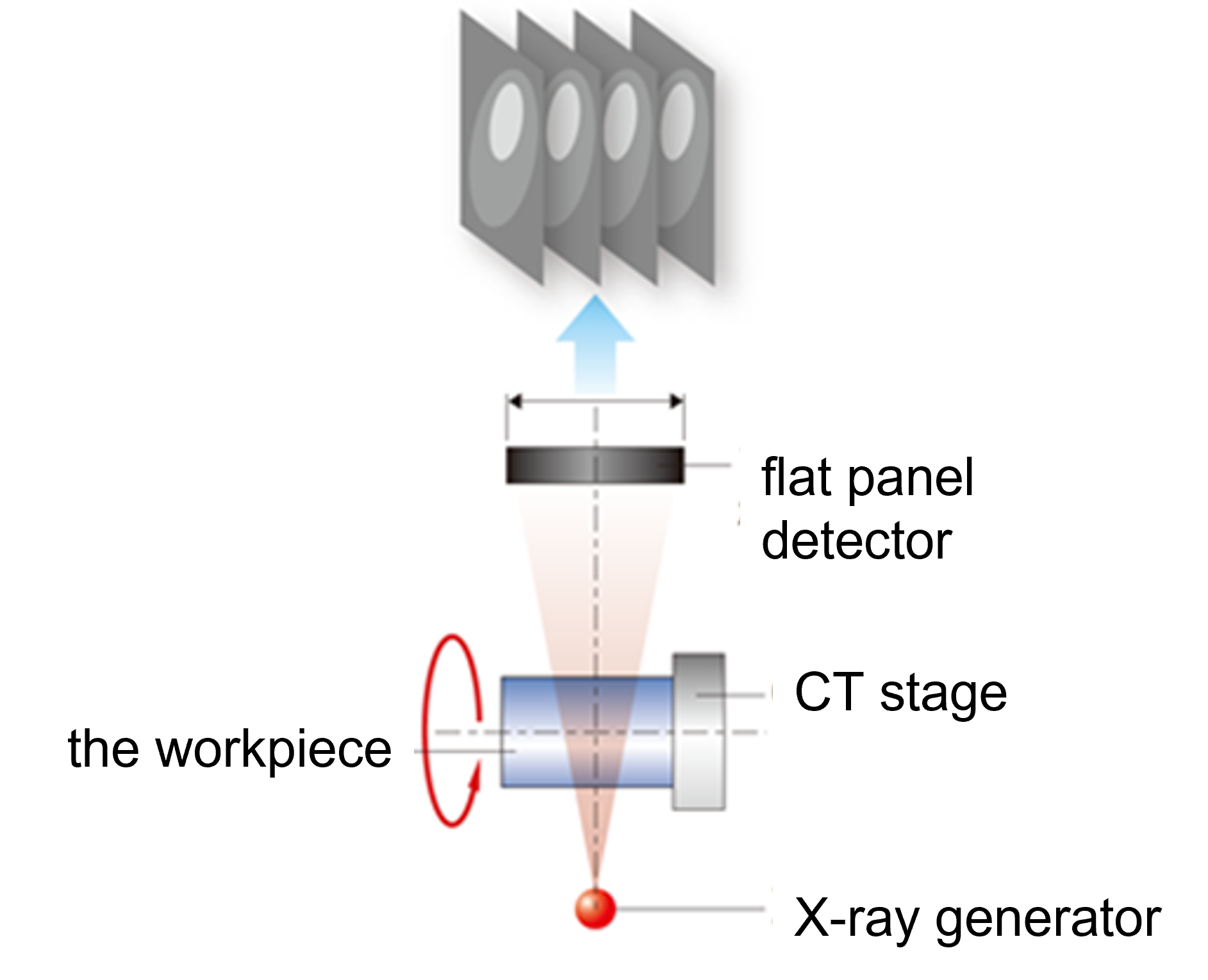 How VCT imaging works
The microfocus X-ray inspection system irradiates a workpiece placed between an X-ray generator and a detector, thereby enabling nondestructive inspection and imaging of the inside of the workpiece. Depending on the application, the user can choose between fluoroscopic imaging, for observing two-dimensional fluoroscopic images, and CT imaging, such as PCT and VCT, for observing the internal structure in three dimensions using computational methods. In recent years, the trend of electronic miniaturization and the use of multilayered electronic components has created a demand for CT imaging to accurately and easily observe tiny sections of an object.
Shimadzu Corporation has been involved in X-ray inspection systems for more than a century and is one of the world's leading companies in this area. Shimadzu will continue to develop products that offer new value, such as improved operability and image quality.
Features
1. Vertical CT imaging in addition to fluoroscopy and proton CT
The Xslicer SMX-6010 main unit is equipped with 2D fluoroscopy and PCT (proton CT) imaging functions as standard. The VCT option now allows the shape of the workpiece to be observed more clearly. A single unit can be used for multiple purposes, such as routine quality inspection by fluoroscopy or detailed failure analysis by VCT imaging.
2. Motorized XY stage for easy positioning
Equipped with a motorized XY stage for position adjustment to facilitate adjustment of the observation position. If no motorized XY stage is installed, manual adjustment of the observation position by mounting and dismounting the workpiece must be performed many times. With the VCT option for an Xslicer SMX-6010 equipped with a motorized XY stage, the observation position can be adjusted using an intuitive software, which enables accurate observation of minute areas immediately after the workpiece is mounted.
3. Optimized for failure analysis of electronic devices
Workpieces up to 100 x 150 mm and 200 g can be inspected. In addition, the high resolution of the Xslicer SMX-6010 can resolve down to 3 micrometers. The specifications of this option enable micrometer-level CT observations to be made, suitable for failure analysis of circuit board components, electrical components, and other electronic parts.
For more details, visit
The Xslicer SMX-6010 Microfocus X-ray inspection system