April 13, 2021

| News & Notices Shimadzu Mass Spectrometer Receives "Best of the Best Award" and Mass Microscope Receives the "Red Dot Award"!
- Red Dot Design Award 2021 -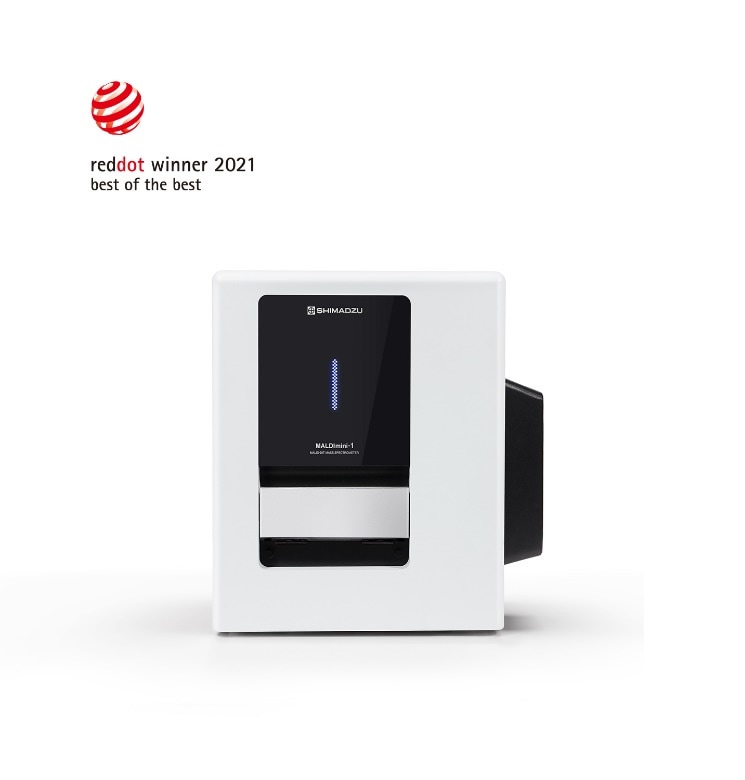 The MALDImini-1 which won the "Best of the Best Award"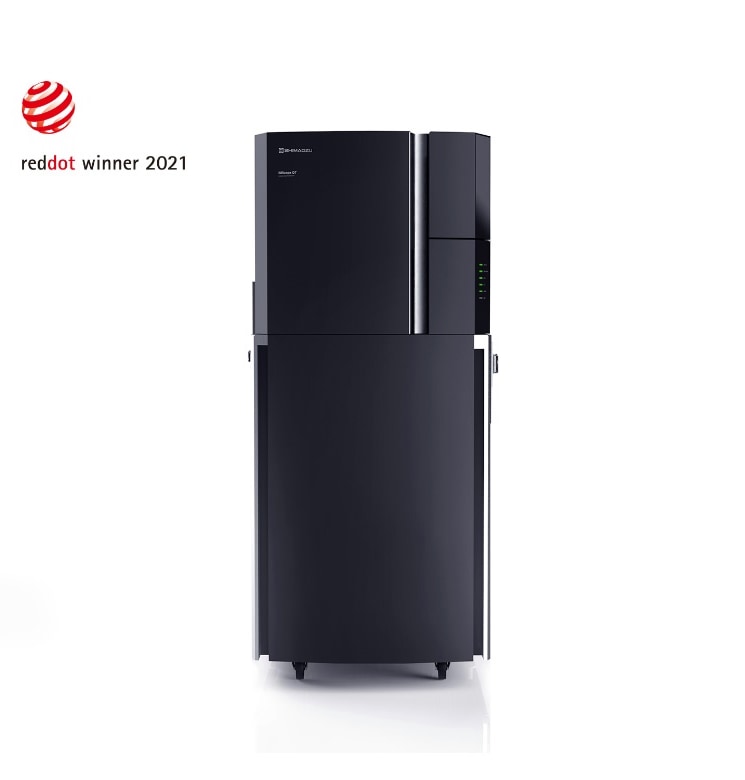 The Red Dot Award-winning iMScope QT
Shimadzu's MALDImini-1 digital ion trap mass spectrometer has won the "Best of the Best" award in the product design category of the Red Dot Design Award 2021, an international German design award.
In addition, the company's iMScope QT imaging mass microscope was awarded the "Red Dot Award."
The Red Dot Design Award is an international design award that the Design Zentrum Nordrhein Westfalen in North Rhine-Westphalia, Germany, has organized since 1954. For this year's competition, entries from over 60 countries for 49 industrial categories were judged by international design experts on nine criteria, including design innovation, functionality, durability, and ergonomics. The highest award, the "Best of the Best Award," is won by only a small percentage of the entries each time.
The MALDImini-1 Digital Ion Trap Mass Spectrometer
In addition to confirming the mass of various molecules, the instrument makes it possible to perform a wide range of analyses such as protein identification and structural analysis of glycans and glycopeptides with high sensitivity, even with small amounts of sample. Combining Shimadzu's unique digital ion trap technology with MALDI, the system achieves an A3 installation footprint, one of the smallest in the world for MALDI-MS. As long as a 100V power supply is available, the measurement can be done on the spot after sample preparation.
For more information about the product, please visit
MALDImini™-1
The iMScope QT Imaging Mass Microscope
This mass spectrometer with a built-in optical microscope is the only instrument in the world that can obtain mass spectral data associated with morphological information. With its high speed, high sensitivity, and high spatial resolution, it can be used in cutting-edge fields such as early cancer diagnosis and drug discovery.
For more information about the product, please visit
iMScope QT
Red dot Award Online Exhibition  MALDImini-1  iMScope QT