The Future of Food and Health:
A Discussion with the Leading Expert on Analyzing Food Functionality
and Scientifically Verifying the Anti-allergy Properties of Green Tea Catechins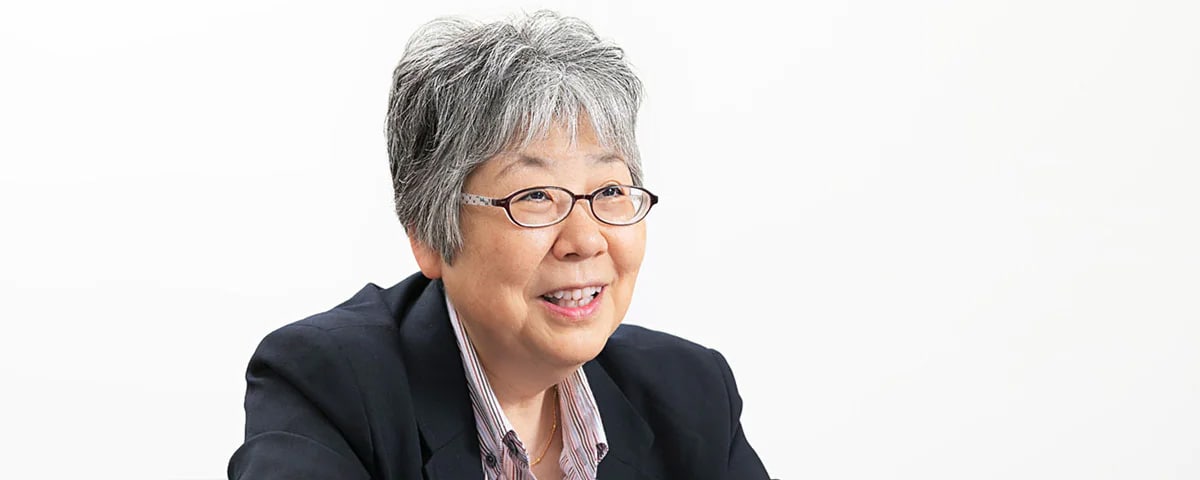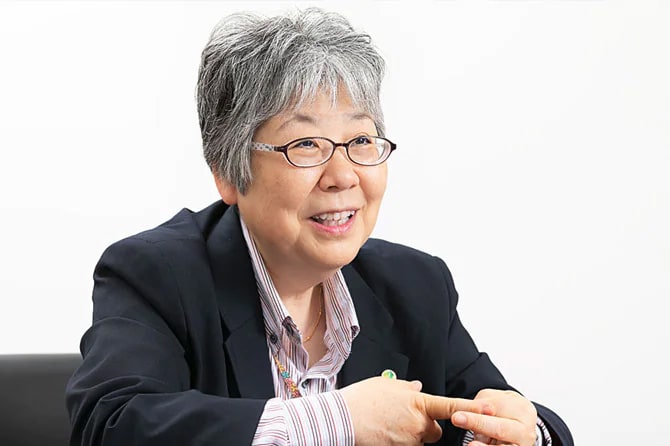 The NARO Shimadzu Kyoto Laboratory for Food Innovation is a collaborative laboratory for the analysis of food functionality. It opened in the spring of 2019 through the combined efforts of Japan's National Agriculture and Food Research Organization (NARO) and Shimadzu Corporation. Its director, Dr. Mari Maeda-Yamamoto has spent many years investigating the possibilities of food and health. We asked Dr. Maeda-Yamamoto about her research goals and her thoughts on collaborating with Shimadzu.
Anti-allergy Properties of Catechins
There is a saying in Japanese: "Drink tea in the morning wherever you are." People have long known from experience that some foods are good for the body, and have incorporated them into their lifestyles. However, such knowledge was almost always limited to the realm of personal experience and, for many years, their effects have remained unverified.
Dr. Mari Maeda-Yamamoto of the Japan National Agriculture and Food Research Organization (NARO) is a leading authority in the field of functional foods, which applies scientific techniques to the study of such uncertain relationships between food and health.
Her efforts have primarily focused on the catechins in green tea. For millennia, people have claimed that green tea has anti-allergy properties, but there has never been any research to verify this assertion. Dr. Maeda-Yamamoto adopted this as her research theme in the latter half of the 1990s.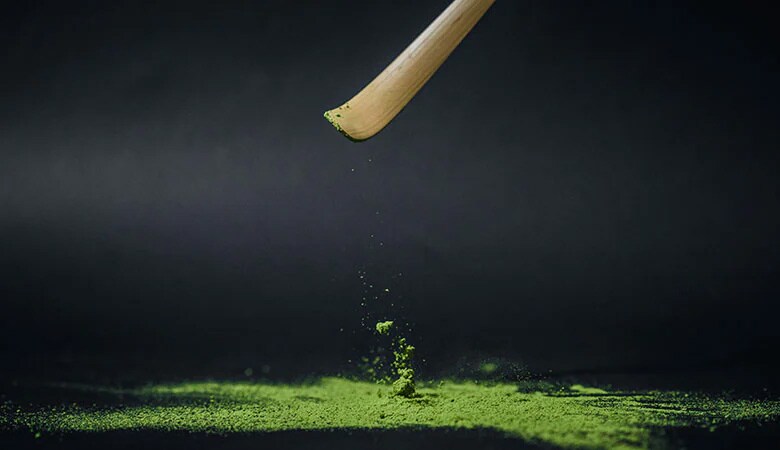 As a result of her research, Dr. Maeda-Yamamoto found that components called O-methylated catechins are responsible for suppressing allergies. She pursued further her with an eye to practical application.
"It became evident that O-methylated catechins are found in abundance in a green tea known as Benifuki. Accordingly, we talked with a number of farmers in Kagoshima prefecture, and reserved 50 hectares for cultivating the tea leaves in the quantities required for a human interventional study."
Benifuki is not easy to grow, as it takes at least three years before the tea is ready for market. To ensure its commercial success, producers were encouraged to cultivate Benifuki through cooperative projects with major food and beverage manufacturers.
Their efforts came to fruition in 2005 when Benifuki green tea was commercialized for the first time. Since then, many large manufacturers have released Benifuki-related products in quick succession, but a major issue remained. "Allergies are a disease," so the tea's anti-allergy properties could not be claimed.
Research results showed that when Benifuki green tea is consumed, the mast cell signal transduction system, which is strongly involved in allergic reactions, is inhibited. Accordingly, pollinosis and other allergic reactions are also suppressed. Unfortunately, the researchers were not allowed to promote their findings to society at large, leading to growing frustration.
Finally, in 2015, a turning point occurred. That year, a functional labeling food system was introduced in Japan. This substantially relaxed the conditions required to refer to the efficacy of the tea.
Since then, Benifuki green tea-related products have been labeled as "reducing eye and nasal discomfort due to house dust and other kinds of dust." By this time, 20 years had passed since research into its anti-allergy properties had started. This was the moment when Dr. Maeda-Yamamoto's patient and persistent research finally came to fruition.
Participation in National Projects in Japan
Currently, Dr. Maeda-Yamamoto is trying to contribute to the fields of foods, agriculture, and health from a broad perspective. A typical example is the NARO Style lunch box (Bento), which was developed recently by the National Agriculture and Food Research Organization, and which has been a topic of interest in the news. This lunch box contains large quantities of functional components such as polyphenols, dietary fiber, and carotenoids. The accompanying beverage is Dr. Maeda-Yamamoto's Benifuki green tea.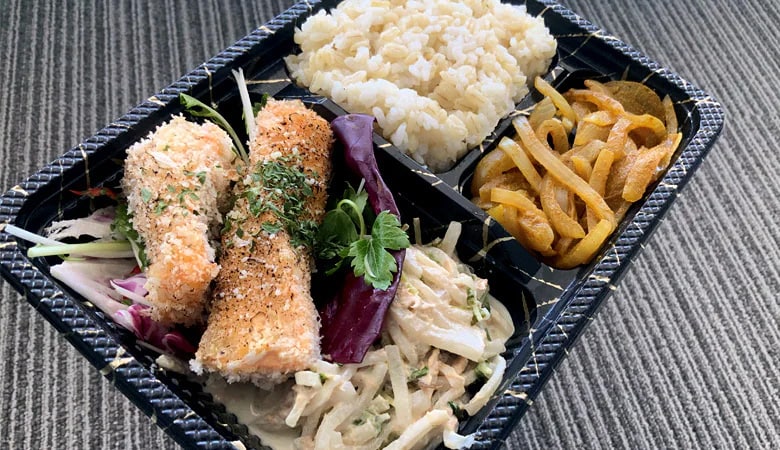 NARO Style™ lunch box (Bento)
When this lunch box was consumed in a trial at the offices of a certain public organization, it was found that the visceral fat area of participants decreased an average of 9.2 cm2 after consumption for 12 successive weeks at lunchtime on weekdays. Given these results, the Ministry of Agriculture, Forestry and Fisheries of Japan undertook a trial of continuous intake of these lunches within the ministry, the so-called "12-week challenge".
Dr. Maeda-Yamamoto has also been actively involved in a government project aiming to realize a healthy and long-lived society. Many talented people from both the public and private sectors have utilized this platform as an opportunity for open innovation through continued discussion. Shimadzu has participated in the administration of the platform, cooperating closely with Dr. Maeda-Yamamoto, the research team leader.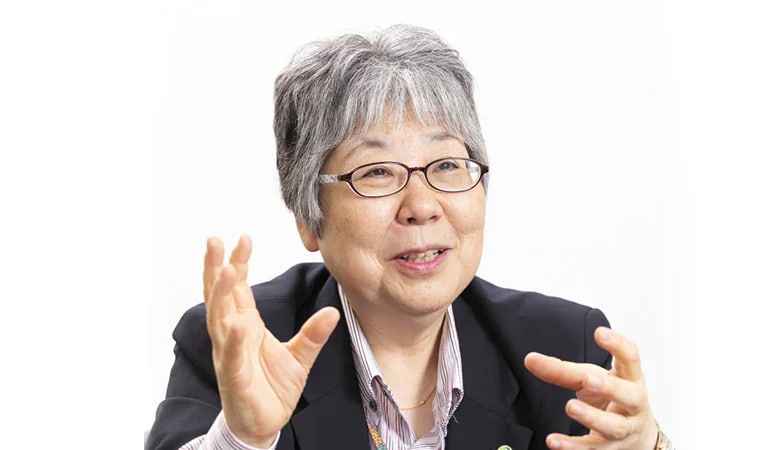 "Monitoring our health and selecting foods that contribute to our health is essential to a healthy society. This becomes an opportunity for people from various backgrounds, including the food, chemistry and IT industries as well as regional governments and physicians, to combine their know-how and create new projects that span multiple industries, for the purpose of realizing such a society."
This platform is one such opportunity. Currently, a variety of research institutions have joined forces to conduct research for establishing a new health system through foods designed to extend healthy life and longevity.
"The objective is to accumulate comprehensive data by thoroughly investigating the health and meals of individuals in groups of 1,000 subjects." The hope is that by making use of results obtained through multidisciplinary industry-academia-government collaborations, the food-based health care industry will continue to expand.
In addition to acquiring data related to these human subjects, Dr. Maeda-Yamamoto feels that it is necessary to accumulate comprehensive data on food components.
Pioneering the Future through Collaborative Research with Shimadzu
To address this situation, collaborative research by NARO and Shimadzu began in April 2019. The NARO Shimadzu Kyoto Laboratory for Food Innovation was established on the Shimadzu Head Office grounds in Kyoto. Here, batch analyses of the functional components contained in agricultural products bred by NARO are performed.
"Shimadzu has high-level know-how regarding the analysis of food components, so I have very high hopes for the project."
One of the themes addressed by the NARO Shimadzu Kyoto Laboratory for Food Innovation has been the realization of Society 5.0 in the agriculture and food sectors. Society 5.0 in Japan is defined as a super-smart society and it is positioned as the 5th new society of mankind, super-smart society which follows the four earlier stages of our society: the hunting & gathering society, the agricultural society, the industrial society, and the information society. If realized, information related to food and health will become accessible to all of us on an individual basis. For example, Artificial Intelligence (AI) will assess the health of the family at the washbasin and display the nutrients and recipes required for each family member on a monitor on the refrigerator, thereby recommending the foods that we should buy. This type of lifestyle, which sounds like science fiction, is now close at hand.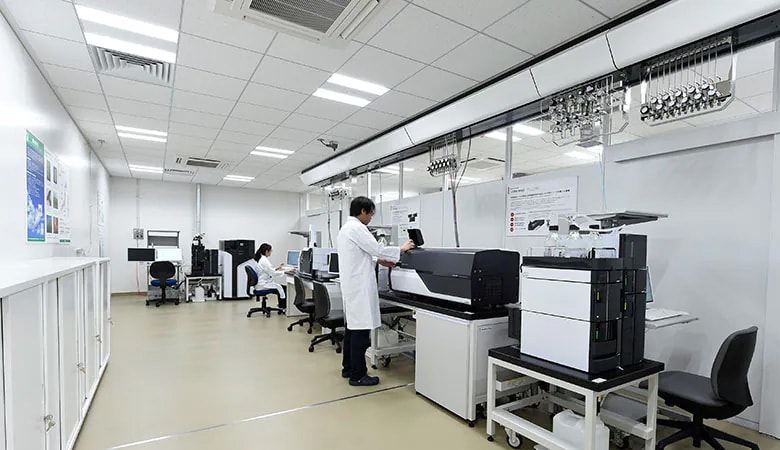 The NARO Shimadzu Kyoto Laboratory for Food Innovation is situated in the KYOLABS cooperative research and development laboratory in the R&D Center at Shimadzu's Head Office (Kyoto). It opened in June 2019.
"By accumulating enough data on the relationship between foods and the human body, we can anticipate a society in which new healthy eating habits suited to each individual can be recommended", said Dr. Maeda-Yamamoto.
The future envisioned by Society 5.0 may now be merely a dream. However, the passion of Dr. Maeda-Yamamoto, who has worked to clarify the effectiveness of Benifuki for more than 20 years, will undoubtedly be passed along to the future of health and food for the next generation.
* This article is an English translation of our article originally published on the website "Boomerang". The information, including affiliates and titles of the persons in this article, are current as of the time of interviewing.
* NARO Style is a registered trademark of The National Agriculture and Food Research Organization in Japan.
Copied