A vigil eye on persistent organic pollutants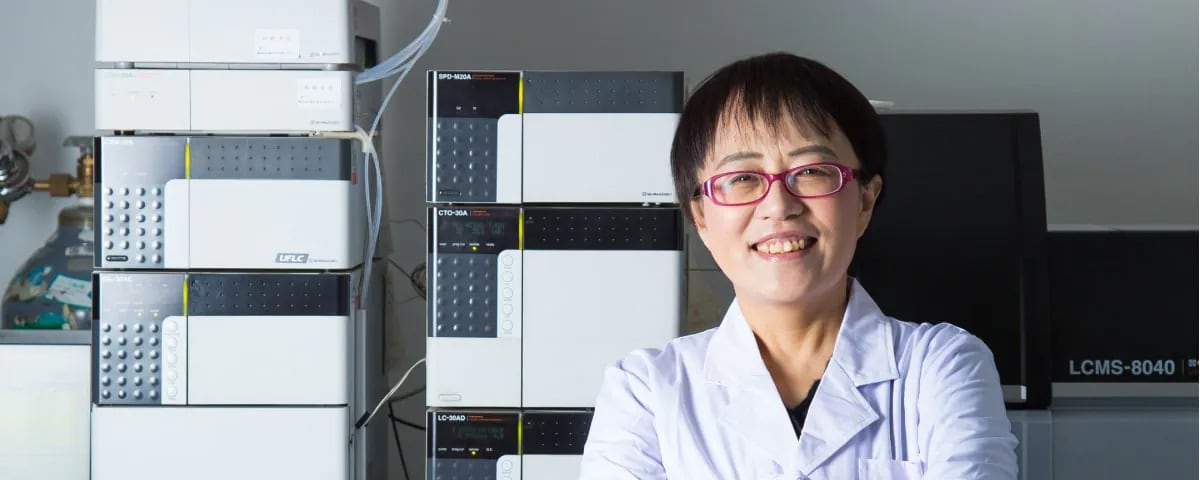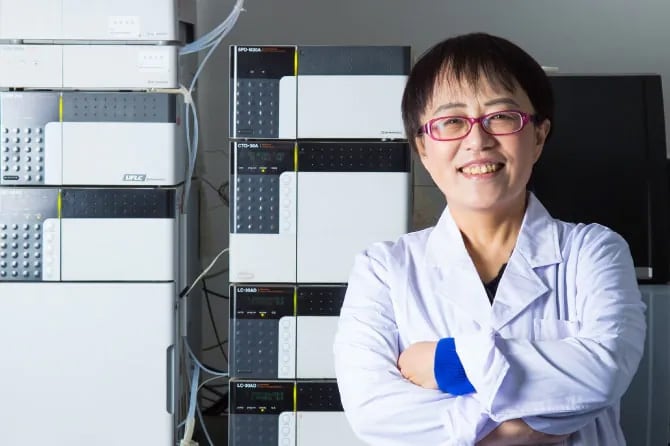 Analytical chemist Dr Yeru Huang and colleagues at one of China's premier research centers is collaborating with the United Nations, and Shimadzu Corporation to monitor and reduce environmental pollution.

In 2001 the Stockholm Convention on Persistent Organic Pollutants (POPs) was established with the aim of protecting human health as well as the environment by reducing or avoiding the release of dangerous substances into air, soil, water, and other media. The Convention initially identified twelve 'legacy' POPs that were used and produced in past decades and are now banned or restricted globally; a procedure was also put in place for new substances to be added to the existing list of POPs. As their name indicates, persistent organic pollutants are chemicals with toxic properties that do not degrade in the environment, and for this reason can accumulate in bio-logical tissues and through food chains with the potential of long-range transport across national boundaries.
In general POPs can be grouped into three main categories: pesticides for agricultural activities, industrial chemicals, and substances generated unintentionally as a result of chemical reactions or incomplete combustion. Examples of 'legacy' pollutants are aldrin, chlordane, dichlorodiphenyltrichloroethane (commonly known as DDT), hexachlorobenzene and toxaphene. In order to evaluate the effectiveness of the Stockholm Convention as a tool for reducing the negative effects of POPs on human health, wildlife and the environment, a global monitoring plan that supports the collection of comparable and consistent data on the presence and distribution of POPs is of paramount importance. This monitoring plan involves of all five United Nations Regions, with the Asia-Pacific Region including Japan and China.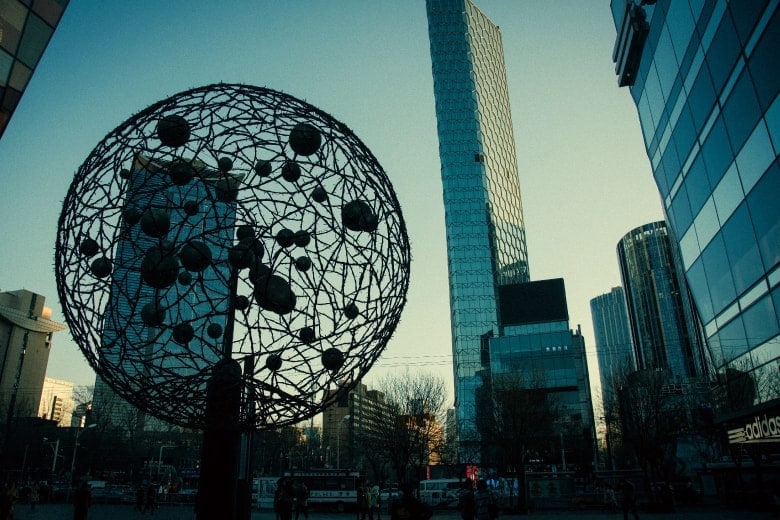 Scientifically monitoring the environment requires reliable methodology and instrumentation. Now, chromatography is an analytic technique that allows for the identification of a large number of chemical compounds in a given sample. Combined with suitable detector technology, a chromatograph can isolate very small amounts of a toxic substance in the context of environmental monitoring of persistent pollutants. The fundamental components of a chromatograph consist of a column housing the so-called stationary phase, a mobile phase that carries the sample to the column, and a detector. If the mobile phase is a gas (and the stationary phase is a high-boiling-point liquid adsorbed onto a solid, for example), the technique is known as gas chromatography (GC). Alternatively, both stationary and mobile phases can be in liquid form. For GC, the column is contained in an oven where the sample in injected, and because of the high temperature inside the oven, the sample boils and is carried into the column by the mobile phase. A molecule injected into the column can condense on the stationary phase, dissolve on the surface of the stationary phase or remain in gaseous form. Importantly, either way, GC makes it possible to identify various chemical compounds by recording the retention times of substances present in a sample, that is, the time taken by the compounds to travel through the column and reach the detector. The output from the detector is a series of time-resolved peaks, each corresponding to a substance found in the studied sample. Chromatography can be successfully interfaced with mass spectrometry (MS), which is a technique used to detect gives mass and charge ratio of molecular fragmentation, to provide a valuable analysis tool.
International collaborative effort against persistent pollutants
Dr Yeru Huang applies her background in analytical chemistry to the study of environmental pollutants. As a graduate student at the Lanzhou Institute of Chemical Physics, Chinese Academy of Sciences in China, she specialized in techniques such as GC hyphenated with microwave induced plasma atomic emission spectrometry (GC-MIP-AES). When she moved to Japan to work as a researcher at the National Institute of Environmental Studies, she turned to toxic chemicals and gained extensive experience with laser-ablation inductively coupled plasma mass spectrometry and ion chromatography. Dr Huang later returned to China to take a position as a research scientist at the National Research Center for Environmental Analysis and Measurement (NRCEAM). She has worked at the Center for 21 years now, and her activities – supported by Shimadzu Corporation– are at the forefront of research on POPs.
"NRCEAM was established in 1984 under the Ministry of Environmental Protection," explains Dr Huang. "Currently 45 people are employed by the Center, and our work can be split into three categories. One responds to a direct mandate from the Ministry of Environmental Protection for monitoring national environmental pollutants such as POPs, mercury, dioxin and heavy metals. A second category encompasses our research projects, mainly on POPs and dioxin. POPs have been our focus since 2002." A third activity requires the Center to offer its services to the public, companies, research institutes or local environmental agencies. For example, Dr Huang and co-workers have been monitoring emission of municipal waste incineration. "It is our duty to educate the general public about environmental protection," she adds.
The work of Dr Huang illustrates how collaborations with other institutes and universities as well as with dynamic companies such as Shimadzu Corporation can advance and support the environmental monitoring of POPs on both a national and international scale. Indeed, Dr Huang and her colleagues have been working with the United Nations University (UNU) , now United Nations University Institute for the Advanced Study of Sustainability (UNU-IAS) in Japan since 1996, and both NRCEAM and the UNU rely on Shimadzu's equipment and technical expertise.
With the project 'Environmental Monitoring and Governance in the Asian Coastal Hydrosphere', now in its 21st year (*as of 2017), the UNU-IAS aims at providing ten Asian countries with the scientific knowledge and technology to monitor new POPs in the environment. Notably, the project has recently focused on rivers and coastal areas to estimate the levels of perfluorooctanoic acid (PFOA) and perfluorooctanesulfonic acid (PFOS) in water samples as well as in aquatic biota in that environment.
The objective of the study, in which NRCEAM participates, is to establish whether or not bioaccumulation is present in these areas. The project addresses a pressing issue in China, as the country still counts many products containing PFOA and PFOS. In Dr Huang's view, all research carried out at NRCEAM is the backbone for technical operations on site. "We must be able to apply our results to environmental management nationwide," she observes, and a similar reasoning holds at the global scale. In the context of POPs, the research of Dr Huang aims at developing technical methodologies to sample and analyze toxic chemical compounds, looking at regional pollution characteristics and changes over time. Based on these findings, it is then possible to build standard monitoring protocols to be relayed to local environmental agencies.
Since its conception, the project of the UNU has also evolved to contribute to the implementation of multilateral environmental agreements such as the Stockholm Convention. In this context, Shimadzu provides all participating countries with laboratory equipment and technical training on several aspects of the chemical analysis that can be carried out with their instrumentation. Dr Huang and her co-workers have been using Shimadzu's equipment since the beginning of their collaboration with the UNU: they have several devices for GC-MS and LC-MS/MS analysis. Now, Shimadzu's state-of-the-art triple quadrupole gas chromatograph mass spectrometer brings in an additional capability, thanks to its high sensitivity which makes non-target screening possible. "Not only does Shimadzu provide high-quality equipment, they also offer comprehensive training courses," says Dr Huang. "For example, an important aspect in organic analysis for environmental samples is sample pre-treatment, which can be a delicate task. To achieve consistent results in the UNU-IAS project, Shimadzu's professionals taught us how to correctly prepare the collected samples for subsequent chemical analysis."
Future of POPs monitoring
The second POPs Monitoring Report for the Asia-Pacific region under the Stockholm Convention was published in March 2015, and it clearly identifies the aspects that must be taken into account in the future for the global monitoring of persistent pollutants to be effective and reliable. While countries such as Japan and China have already provided comprehensive spatial and temporal data on original POPs as well as on newly added ones, it is crucial for as many countries as possible to take the necessary steps to collect analogous data.
The first crucial element is to build and strengthen the infrastructure for POPs analysis, ensuring that laboratories can operate in a self-sustainable manner over the long term. Equally important is the need for scientific equipment, analytical methods and calibration tests that meet international scientific standards and existing requirements in terms of quality assurance and quality control. The training programs offered by Shimadzu Corporation in the UNU-IAS project play a pivotal role in addressing the latter aspect, which is fundamental for comparison studies and for mapping long-range transport of POPs.
Dr Huang emphasizes the importance of standardized methodologies and protocols for environmental monitoring of pollutants at the Changzhou Foreign Languages School last year, in the Jiangsu Province in China, which received wide media coverage. "Around December 2015 many students began to feel unwell, showing signs of dermatitis and bronchitis. Parents strongly suspected that these symptoms had something to do with the restoration project of land adjacent the school. We were called on site to investigate the degree of pollution and identify the contaminants. It turned out that the neighboring premises were pre-chemical plants, and some toxic materials for pesticide manufacturing were still buried underground. When the soil was dug up for restoration project, volatile chemicals were released into the air. It was a challenge for us to conduct contaminated soil analysis. We encountered many peculiar organic compounds that needed to be determined, and research is still required to develop a methodology for analyzing these chemical substances. This incident made me realize that there is an urgent need for standard monitoring techniques for environmental management."
In the future, Dr Huang is committed to continuing her studies on POPs, especially the new substances that are added every year to the list of toxic chemicals under the Stockholm Convention. "We need to find out if those substances are present in China, and if so what the effect on the environment might be," she explains. Thinking of the episode that took place at the Changzhou Foreign Language School, Dr Huang plans to work on the development of soil examination techniques while keeping a strong focus on monitoring air pollution. It is important for Shimadzu to maintain its working relationships with researchers such as Dr Huang. The expert technical support and training provided by Shimadzu extend beyond individual research groups and centers, reaching an international scale at which pollution monitoring can truly make a difference and improve the health of the planet and of its inhabitants.
*The UNU-IAS - Shimadzu project has been concluded in 2018.
* The information including affiliates and titles of the persons in this article are current as of the time of interviewing.
References
Global Monitoring Plan for Persistent Organic Pollutants, First Asia-Pacific Regional Monitoring Report, December 2008.
Global Monitoring Plan for Persistent Organic Pollutants, Second Asia-Pacific Regional Monitoring Report, March 2015.
Copied