Opens Up Girls' Perspectives for Future Career - Girls' Day 2022 in Germany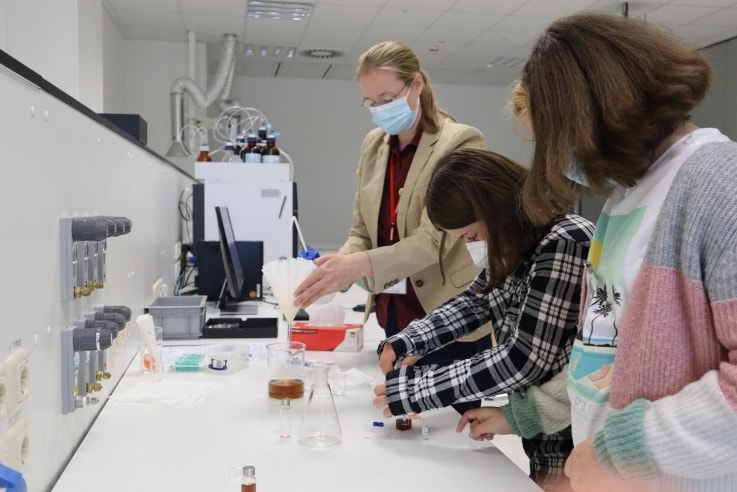 Shimadzu's European Headquarters, Shimadzu Europa GmbH (SEG), took part in the Girls' Day event on April 28th! This marked the second consecutive year SEG participated in this event, and this year, they were able to hold events at in-person venues.
What is Girls' Day?
The Girls' Day is the largest career orientation project for schoolgirls in Germany. It is funded by the Federal Ministry for Family Affairs, Senior Citizens, Women and Youth and the Federal Ministry for Education and Research. Since 2003, this event has offered multiple opportunities for female students to get to know exciting professions, especially in STEM (Science, Technology, Engineering and Mathematics) fields.
Various companies and universities in Germany organized events for schoolgirls to inform them about opportunities in IT, crafts, natural sciences, and technology, areas in which women have been underrepresented. These events provide possibilities to remove gender stereotypes and open up perspectives for future career and study choice.
Also, participants could meet female role models in management positions in business and politics. It is expected that this event will have a positive effect on the future environment of females in technical professions from the perspective of diversity and will make business teams stronger.
Experimenting Together in the Future Lab
On the day of the event, SEG invited 12 girls aged 11 to 14 and conducted four practical experiments. SEG's product specialists explained their work and participants joined experiencing actual experiments (see the table below the details).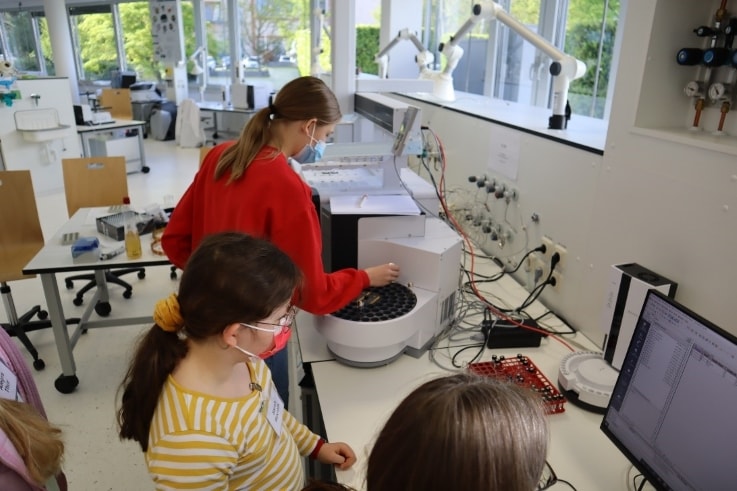 | Experiment Name | Detail | Instruments |
| --- | --- | --- |
| Really Sweet! | Find out how many cubes of sugar are in your soft drink. | MALDI-TOF MS |
| Crass Energy! | Take caffeine out of Coke and learn how to separate the two components with molecular precision. | Liquid Chromatograph |
| Full of Taste! | Filter out differences of drinks and learn how a flame ionization detector works. | Gas Chromatograph |
| Elasticity of Plastic | Check the elasticity and breaking strength of various materials. | Precision Universal Testing Machine |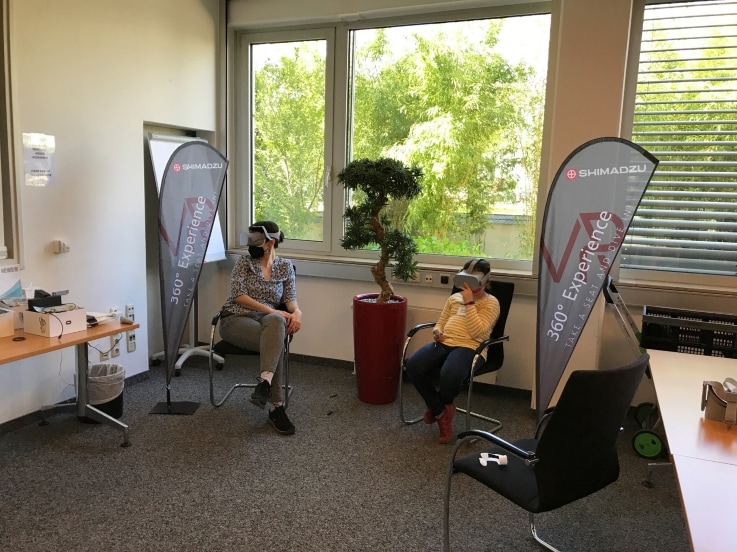 During the lunch break, participants enjoyed using VR glasses.
Comment from the Person in Charge
I think the day is very important for young women, because it opens up perspectives, helps to assess one's own interests and shows career opportunities, regardless of the industry.

Especially after two years of a pandemic, where children had hardly any internship opportunities, I think it was an important decision by Shimadzu Europa to participate in and support this day.

(Joanna Konowski, Shimadzu Europa GmbH)
Comment from Employees Who Conducted Experiment
It was a great opportunity for us to share our experience and technical knowledge with young people, and to expose them to our instruments and daily work.

It was nice to see and encourage their common interest for the possibilities that Shimadzu offers, both for the quality control of common goods and as an option for a career path in science and technology regardless of gender.

(Nerea Lorenzo Parodi, Product Specialist GC-MS & Dr. Rebecca Kelting, Product Specialist GC)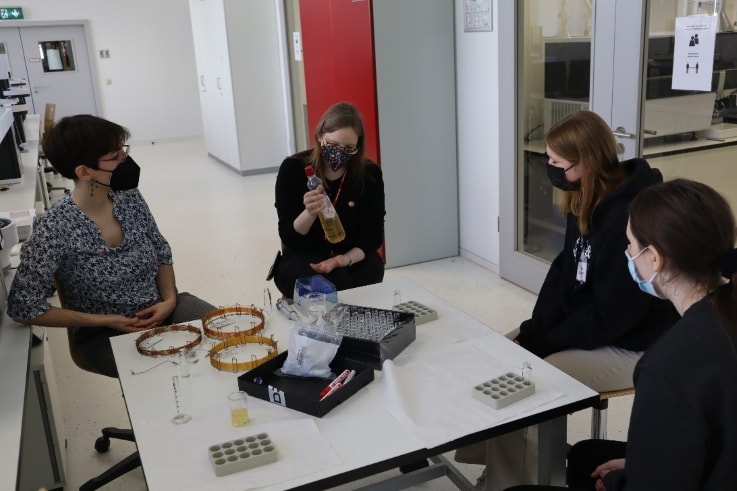 Page Title and URL Copied.