The Challenges Facing the Low-Noise Gear Pump Development Team
The editorial team at Shimadzu PR magazine has interviewed the hydraulic gear pump team that developed a low-noise gear pump designed to meet different standards from those in Japan. The Fluidics Systems Division, based at the Seta Works in Shiga Prefecture, was responsible for development of this product.
Designing a Low-Noise Gear Pump with a Focus on Quietness
Shimadzu gear pumps are used in industrial vehicles and construction equipment such as forklift trucks and tractors. They are responsible for pumping the hydraulic fluid that conveys force to components of the machinery.
The interview features the SERENADE SRP300 series of low-noise gear pumps, which was released last year, and looks at how the team focused their development strategy in pursuit of a quieter gear pump, with noise reduction based on a sound quality evaluation index known as "loudness."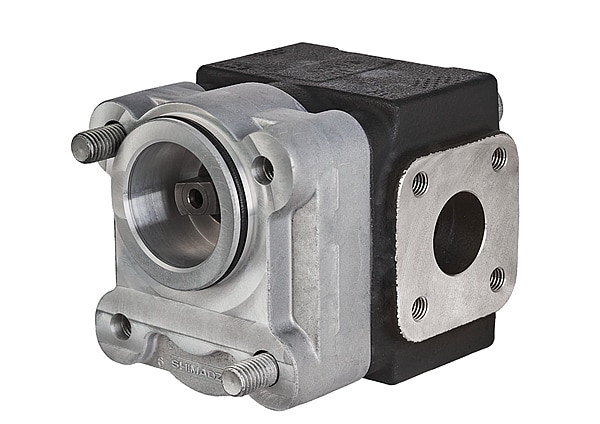 Looking Ahead to the Need for Quieter Gear Pump Operation
The Shimadzu Fluidics Systems Division holds a large share of the Japanese market for gear pumps in forklifts. They are pursuing gear pump development with an eye to the demand for electrically powered pumps in response to environmental regulations, and the associated demand for quieter operation.
Development of this new gear pump started four years earlier, and a major European forklift manufacturer has recently decided to adopt it. The project was promoted by the entire division, with engineering, sales, and the plant as a whole working as one team.
Comments by the Editorial Staff who Covered this Story
What impressed me the most while covering this story was the strong team spirit shown by the members.

Everyone had a sense of their own mission, from the sales personnel committed to launching this product outside of Japan, to the young engineers taking the lead in development with flexible imagination and strong drive, and the managers and general manager working to inspire their team.

This is such an enthusiastic team, and we hope that you can sense their passion!!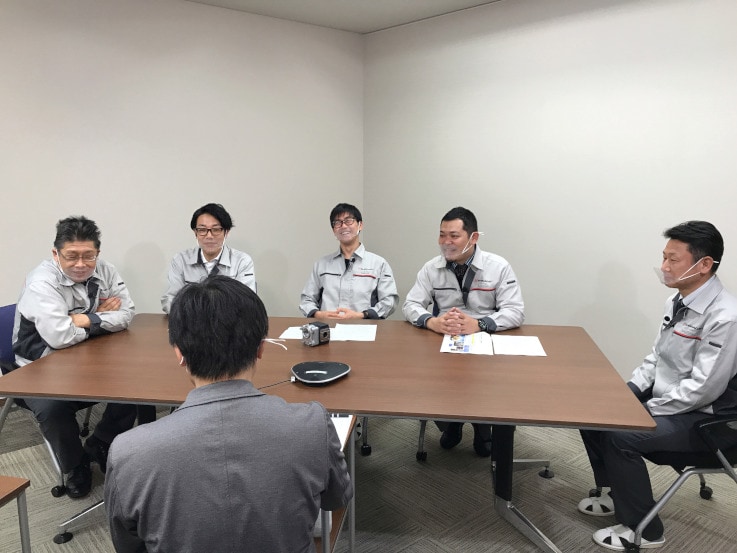 The interview is available here.
Page Title and URL Copied.