Inauguration of Shimadzu Tokyo Innovation Plaza
An Inspiring Place for Creating New Value and Interactions that Promote Development of Advanced Analytical Technologies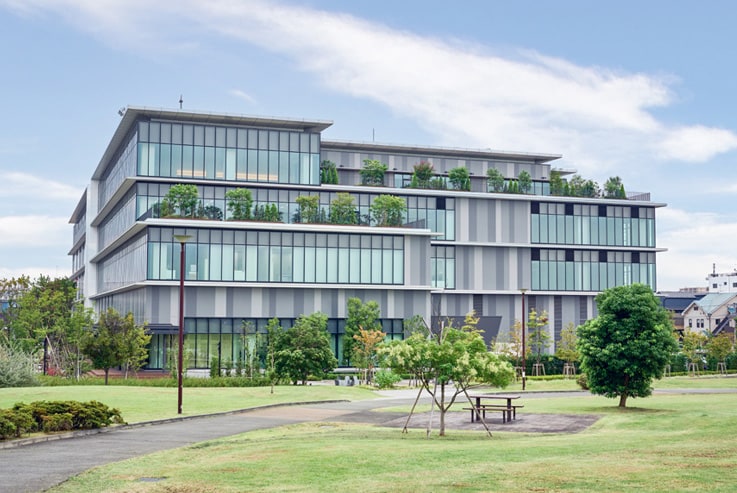 In January 2023, Shimadzu Corporation established a new global research hub, Shimadzu Tokyo Innovation Plaza (Tonomachi Branch, hereafter Tonomachi TIP), in Kawasaki City, Japan.
It is located near Tokyo International Airport (Haneda Airport) at the KING SKYFRONT Tonomachi International Strategic Zone in the Tonomachi district. Shimadzu TIP is responsible for driving technological development for analytical and measuring instrument applications, providing technical support to customers, and strengthening open innovation capabilities.
This article introduces features of the facility and a comment from the Shimadzu employee assigned to the project!
"Fascinating" Laboratories and Hands-On Demonstration Showroom for Creating Value and Generating Interactions
"Fascinate" and "connect" are the main concepts of the new laboratory. Over 100 instruments are installed in the laboratories.
| Laboratory Areas | Main Instrument Types | Features |
| --- | --- | --- |
| Material Science Laboratory | Material testing machines and non-destructive inspection systems | Measure the physical properties and observe surfaces for multifaceted evaluations of a variety of materials and products such as metals, plastics, pharmaceuticals, foods, and biological samples. |
| Healthcare Science Laboratory | Liquid chromatograph mass spectrometers and life science lab equipment | Provide solutions for supporting human health, such as for developing/manufacturing pharmaceuticals, discovery of disease markers, and checking for residual pesticides or allergens in foods. |
| Optic Science Laboratory | Spectrophotometers and elemental analysis instruments | Use Shimadzu's core technologies, such as spectroscopy and X-ray equipment, to offer solutions supporting customer personnel involved in product development, manufacturing, or quality control in various fields. |
| Green Science Laboratory | Gas chromatograph mass spectrometers | Develop advanced analytical techniques for supporting people's lives, such as for development and manufacturing in petrochemical and energy fields or to check for hazardous substances in the air or water. |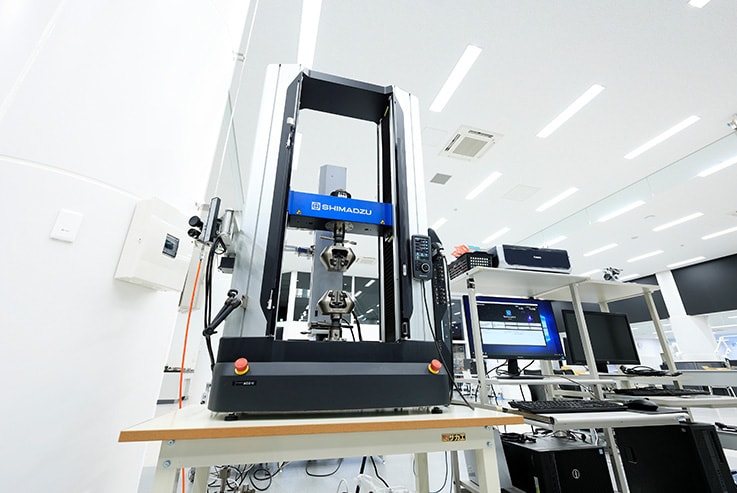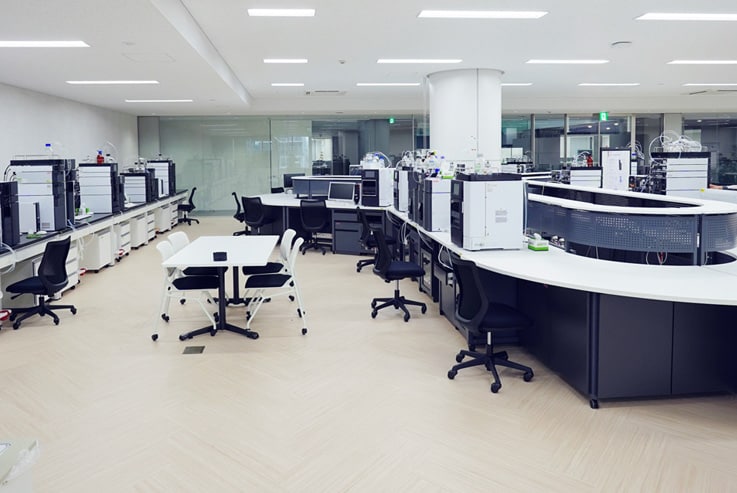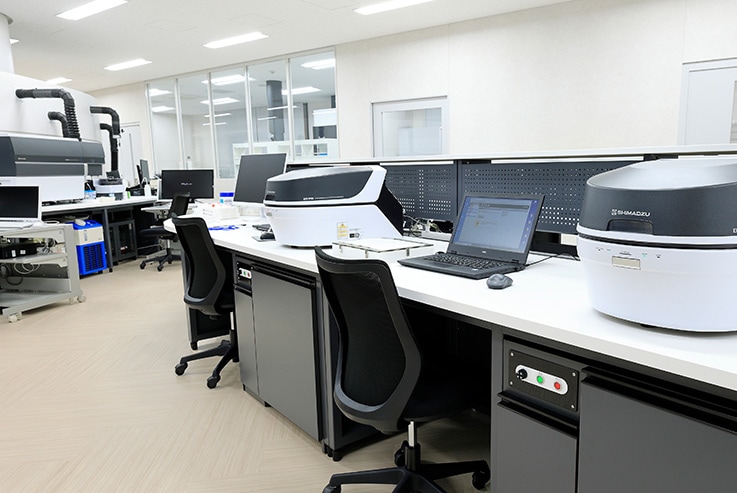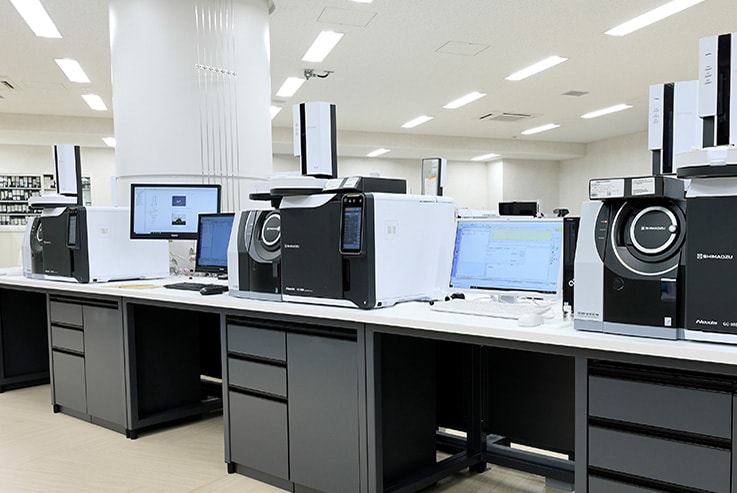 In addition to an exhibition area that showcases Shimadzu's history of innovation in science, Shimadzu TIP includes a hall that can be used to host academic conferences and seminars.​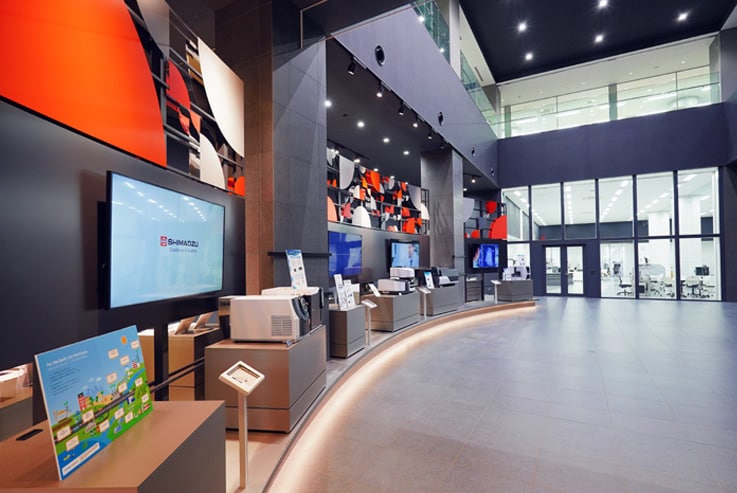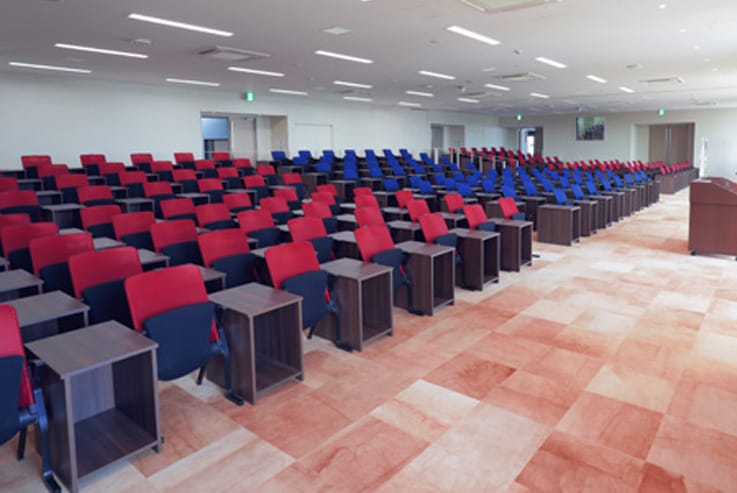 From the Tonomachi District to the World
The Analytical & Measuring Instruments Division person in charge of planning and launching the plaza explained the reason for locating it at the KING SKYFRONT.
A key feature of the Shimadzu Tokyo Innovation Plaza is its proximity to customers. About 70 healthcare-related research institutes and companies are located in the KING SKYFRONT district in Kawasaki City, where technical exchanges and joint research are actively conducted. The location is not only close to customers in the greater metropolitan area, but also provides convenient access to Haneda Airport, so we expect to have frequent visitors from other parts of Japan and the world.

We believe it is important to understand our customer needs and reflect them in new applications and product development.
Page Title and URL Copied.