Shimadzu Appeared at the Keihanna Hands-On Science Festival!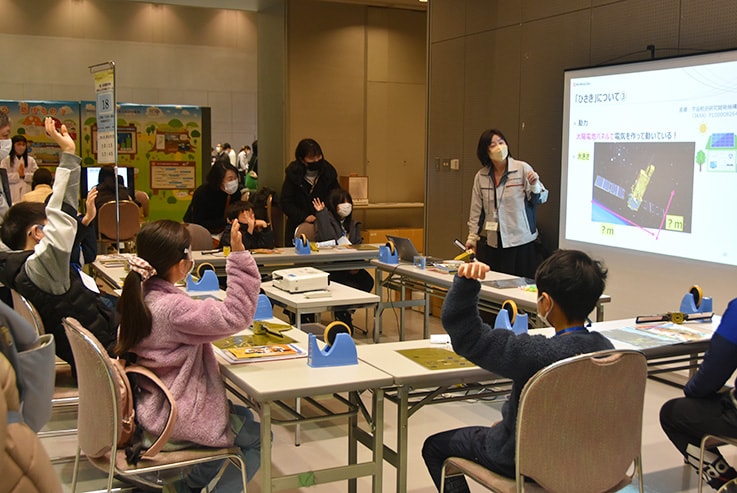 On February 23, Shimadzu Hands-On Analysis School was held at Keihanna Hands-On Science Festival 2023! Also, the Shimadzu Foundation Memorial Museum Booth was presented at Keihanna Plaza in Seika-cho, Kyoto Prefecture in Japan.
The festival is organized by the network promoting science communication in the Keihanna Science City, with joint sponsorship by Seika-cho and the Public Foundation of Kansai Research Institute. This is the ninth time, which gives children have an opportunity to experience for themselves the wonder and fun of science.
Here we look at the get-together with the children and hear the comment from the school staff.
Shimadzu Booth with Crowds of Children
This was the first time in three years that the event has physically been held, and there were approximately 1,300 people who applied for the event's capacity of 200.
Both the Shimadzu Hands-On Analysis School and the Shimadzu Foundation Memorial Museum booth were bustling with crowds of parents and children. The children were quite interested in the program for observing light using paper crafts depicting the Hisaki Spectroscopic Planet Observatory, and the program for learning about animation and movies using paper crafts.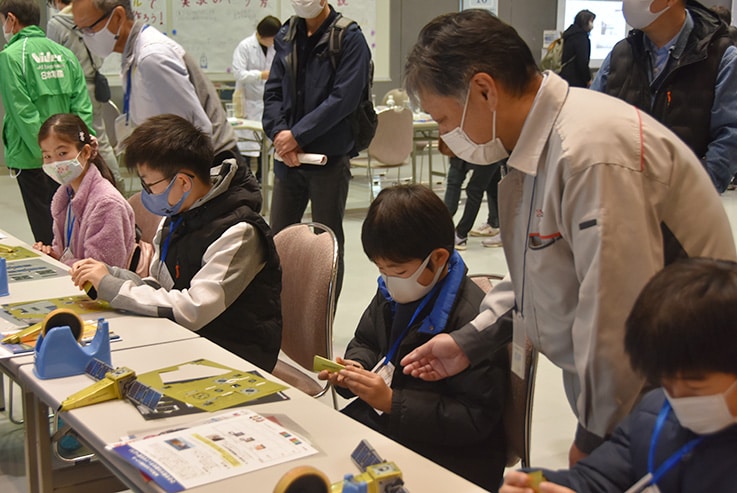 Comment from the Staff in Charge of the Shimadzu Hands-On Analysis School
After the last year's event, the staff in charge of the Shimadzu Hands-On Analysis School said that next year, they hoped that people could meet in person at the venue. This year, they were pleased to see the smiling faces of the children in person.
The online school during the COVID-19 pandemic created an unprecedented opportunity to connect freely with children from across the country. However, it was frustrating because it was through a computer screen.

At this physical event, the first in three years, it was a pleasure to hear children's voices everywhere and experience first-hand the signs of excitement and their earnest attention. We will do our best to make our school more attractive while drawing on the experiences and tools from the last three years.
Comment from the Staff at Shimadzu Foundation Memorial Museum
We were looking forward to holding an in-person workshop for the first time in three years. This time, in addition to paper handicrafts, we incorporated elements of STEAM education* planned in collaboration with Kyoto Science Museum. There were a lot of applicants, so the final selection was by lottery, but we were pleased that the parents and children enjoyed themselves.

Next time, we will find a way to even further enhance the content.

*STEAM education : A teaching approach that combines Science, Technology, Engineering, the Arts, and Mathematics to guide students to identify various challenges in their experience and develop the ability to solve problems with creative thinking.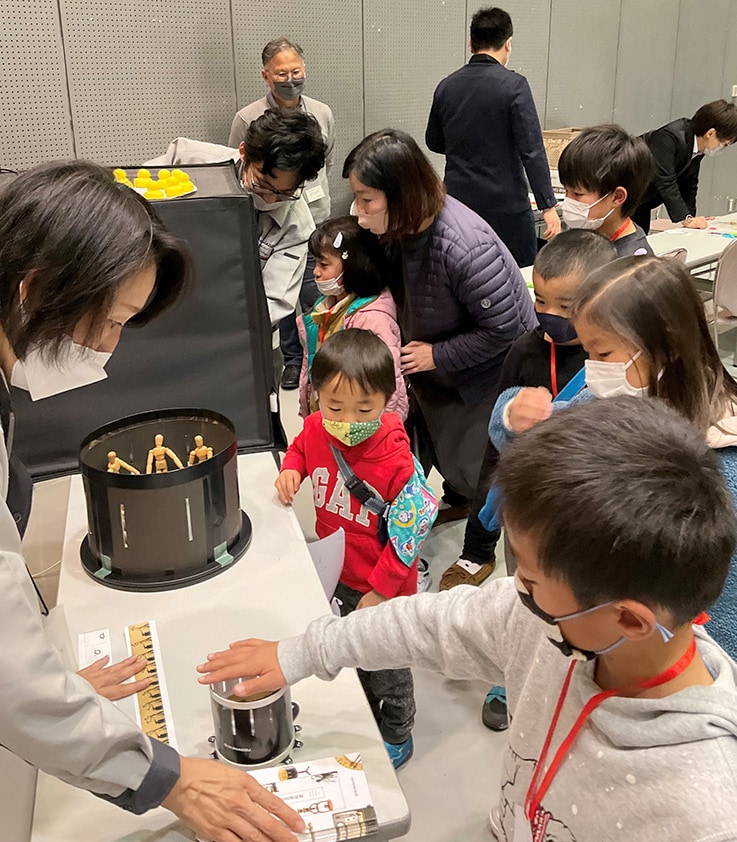 Page Title and URL Copied.