1875 to 1893
Starting a Business Manufacturing Physics and Chemistry Instruments
The history of Shimadzu started in March 1875, when Genzo Shimadzu Sr. began manufacturing instruments for teaching physics and chemistry in the Kiyamachi-Nijo district of Kyoto. Based on his strong conviction that Japan should aim to become a leader in science, he supported science education in Japan by producing educational physics and chemistry instruments made in Japan as an alternative to imported products. He also invested effort into promoting the spread of scientific knowledge throughout Japan by launching a manned balloon, distributing physics and chemistry equipment catalogs, and publishing scientific journals.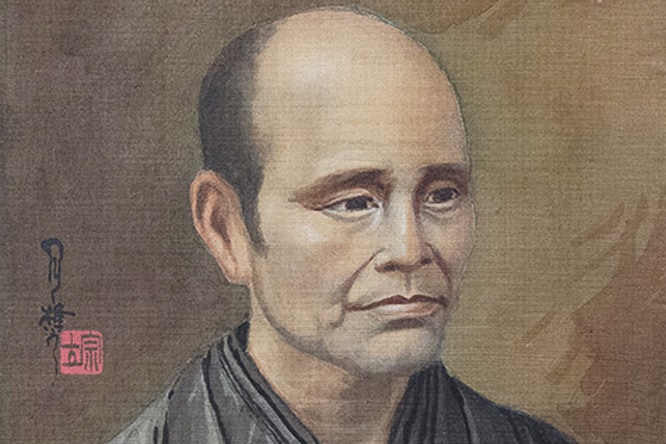 1875

Founded and began to manufacture physics and chemistry instruments

1877

Exhibited a tin-made medical bougie at the First National Industrial Exhibition that earned an honorable mention award.
Successfully launched first manned balloon flight in Japan.

1878

Met Dr. Wagner, a German scientist at the Physics and Chemistry Research Institute.

1882

Published the Science Equipment Catalog List, which lists about 110 types of physics equipment.

1884

Fifteen-year-old Genzo Jr. produced a Wimshurst electrostatic generator.

1886

First published "Physics and Chemistry Industrial Arts Journal."

1891

Began manufacturing natural history specimens.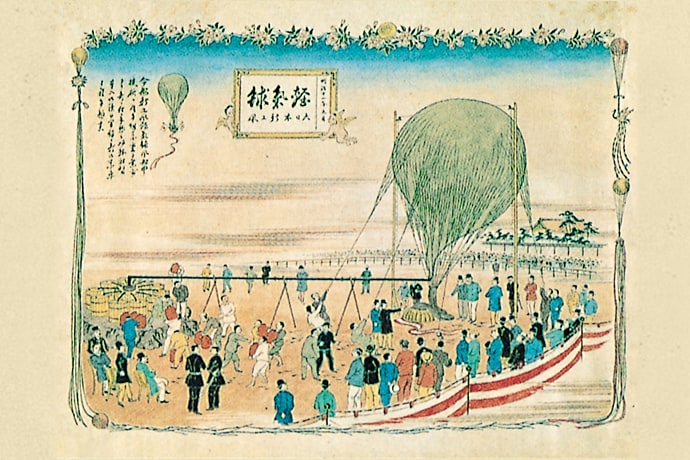 Starting from Zero
Starting with zero knowledge or experience in ballooning, Genzo Senior took on the challenge of creating a manned balloon based on a single illustration. As a result, he successfully launched Japan's first manned balloon. The event was promoted in response to the Kyoto Prefectural government's enthusiastic desire to stimulate public interest in scientific education, but it demonstrated Genzo's spirit of taking on challenges. That spirit is still alive today in the cultural DNA of Shimadzu Corporation.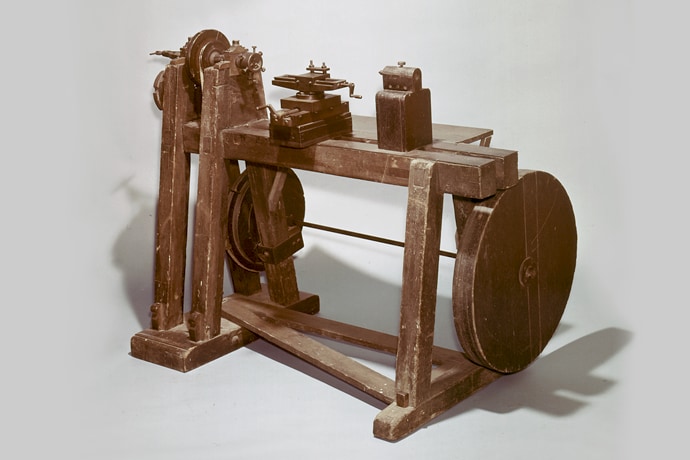 Dr. Gottfried Wagner, Physics and Chemistry Equipment Mentor to Shimadzu
After learning how to manufacture physics and chemistry equipment and operate a German pedal-powered wooden lathe from Dr. Wagner, Genzo Shimadzu Senior's manufacturing technology improved significantly, so that he could supply physics and chemistry equipment that rivaled foreign imports to elementary schools. Later, Dr. Wagner gave him the pedal-powered wooden lathe that he had been using, which is currently exhibited at the Shimadzu Foundation Memorial Hall.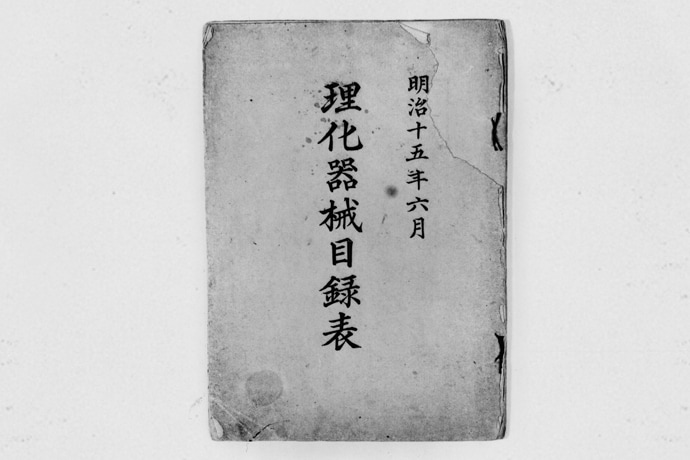 Science Equipment Catalog
The Science Equipment Catalog List was the first general catalog of physics and chemistry equipment published in Japan. In addition to providing a comprehensive list for conveniently showing and selecting all equipment required for teaching science at elementary schools at the time, the catalog also included an offer "will manufacture whatever the customer requests" on the last page, which means that Shimadzu had the technical capabilities necessary for supplying whatever was ordered.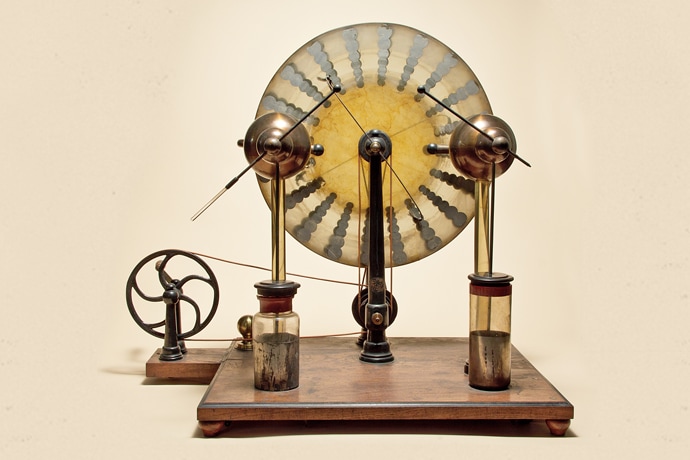 "Shimadzu Electricity"
――

Wimshurst Electrostatic Generator

One year after the British inventor James Wimshurst invented the electrostatic generator, Genzo Senior's oldest son, Genzo Junior, completed a similar electrostatic generator based on his independent study and clues obtained from an illustration. This electrostatic generator, which generates high voltages based on electrostatic induction, later would be used as a power supply for early radiography and was used to explain the principles of electricity. Consequently, it became known as "Shimadzu Electricity."