2003 to 2010
Accelerating Global Research and Development
During this period, Shimadzu promoted research aimed at developing number-one and truly unique products. In 2003, Shimadzu developed the world's first diagnostic cardiovascular X-ray imaging system equipped with a direct-conversion flat panel detector (FPD). In the life sciences field, Shimadzu started a molecular imaging business based on merging Shimadzu's analytical, biotechnology, and medical technologies. In 2010, Shimadzu started developing environmentally-friendly products, which achieved over 25 % energy savings over many existing products, such as analytical and measuring instruments and medical diagnostic imaging instruments.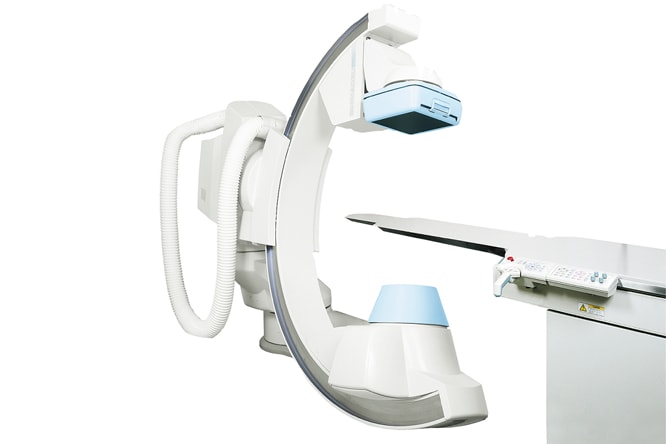 2003

Developed the world's first diagnostic cardiovascular X-ray imaging system equipped with a direct-conversion FPD.

2006

Began efforts to search for disease biomarkers.

2007

Established Shimadzu Middle East & Africa FZE in Dubai.
Commercialized molecular imaging business.
Conducted an Inaugural Hands-On Analysis School

2008

Took over turbomolecular pump business from Mitsubishi Heavy Industries, Ltd.
The number of Shimadzu Group employees exceeded 10,000.
Started "Shimadzu Corporation Forest" cultivation activities.

2010

Released the LCMS-8030, Japan's first triple quadrupole LC mass spectrometer.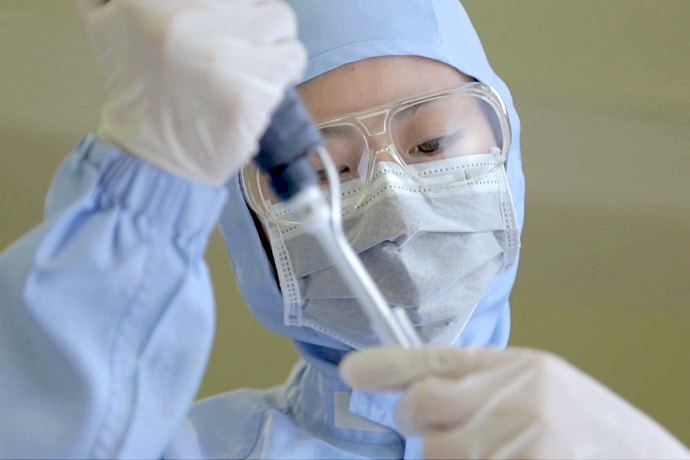 Aiming to Conquer Cancer
If cancer can be discovered at an ultra-early stage, while it is still small, then it can be treated or prevented without causing undue burden on the body. Shimadzu is involved in improving molecular imaging technology and achieving ultra-early detection and diagnosis of cancer by developing analytical instruments for biomarker discovery, new probes (diagnostic drug), and molecular imaging devices based on positron emission tomography (PET) or light.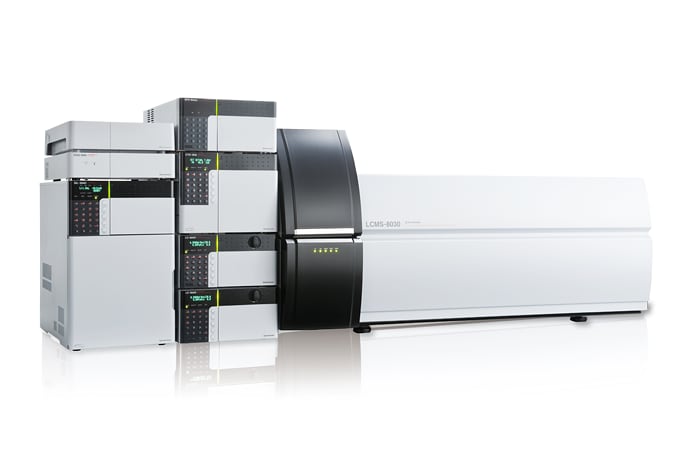 LCMS-8030 High Performance Liquid Chromatograph Mass Spectrometer
The LCMS-8030 is the first triple quadrupole mass spectrometer made in Japan. Featuring the unique UFsweeper™ ultra-fast transport collision cell developed by Shimadzu, the system achieved the world's fastest detection speed, at the time. It has earned a reputation worldwide for being especially well-suited to measuring large numbers of samples, such as for measuring pollutants in water or soil, metabolites from drugs, residual pesticides in foods, or for life science research.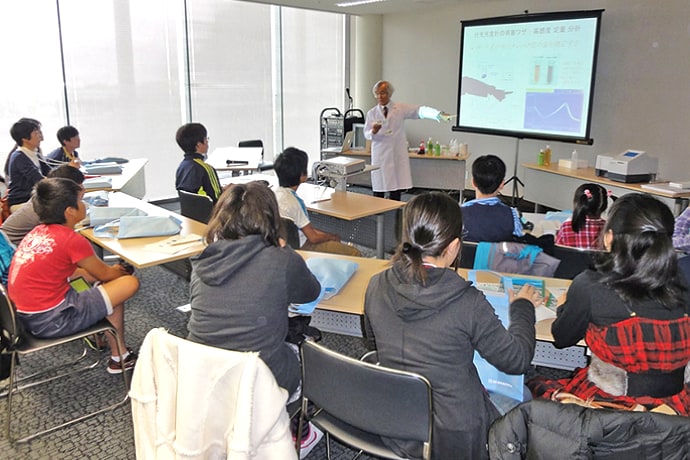 Conducted Shimadzu Hands-On Analysis School
To provide opportunities for kids to take an interest in science, Shimadzu has established a Shimadzu Hands-On Analysis School in 2007, where kids can try actually operating analytical instruments. With two courses available, a light spectrum course for elementary, junior and senior high school students, and a chromatography course for high school students, comments from the students that attended the school included "It exposed me to a world I knew nothing about and gave me a greater sense of inquiry."