1962 to 1980
Developing and Expanding Markets Throughout the World
To develop business throughout the world, in 1963 Shimadzu established an office in New York, USA, which was the first representative office established outside Japan after the War. Five years later, Shimadzu entered the European market by establishing a sales subsidiary in Germany (West Germany at the time). Later, sales offices were established in the Middle East, China, Latin America, and Southeast Asia as Shimadzu expanded to build the foundation for the global corporation today.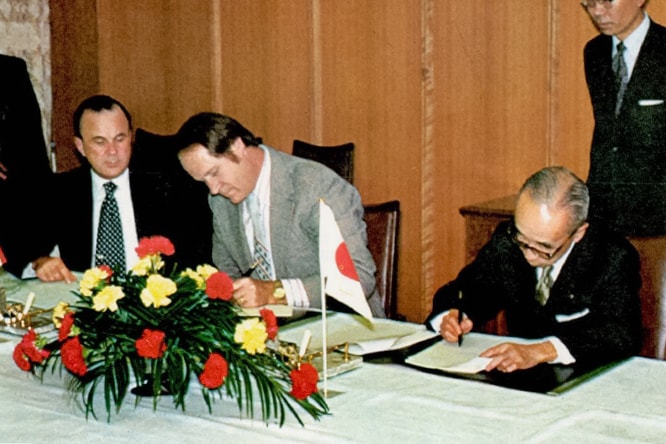 1963

Established the New York office.

1966

Developed a fully-automatic glass fiber winder.

1968

Established Shimadzu (Europa) GmbH in West Germany.

1970

Started manufacturing gas chromatograph mass spectrometer (GCMS) systems.

1975

Celebrated the 100-year anniversary.
Established Shimadzu Scientific Instruments in the United States.

1977

Entered the commercial passenger aircraft field based on Shimadzu's own technology.
Established the Middle East office in Cairo.

1978

Completed the Shimadzu-made high performance liquid chromatograph (LC) system.

1979

Established an analytical instrument service station in Beijing.

1980

Established the Latin America office in Argentina.
Established the Central Research Laboratory.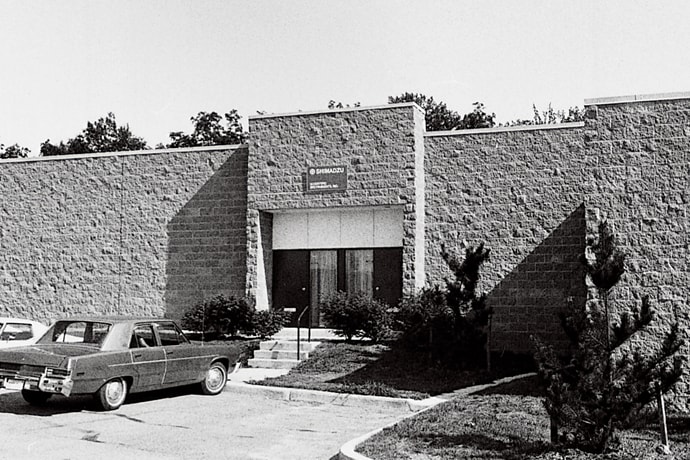 First Step Toward Entering the U.S. Market
Establishing the small representative office in New York marked a big first step toward Shimadzu starting business in the United States, the largest market in the world. Today, Shimadzu key products, including gas chromatographs (GC) and other analytical and measuring instruments, aircraft equipment, medical systems, and industrial machinery are accepted and have even achieved a favorable reputation in the U.S. market.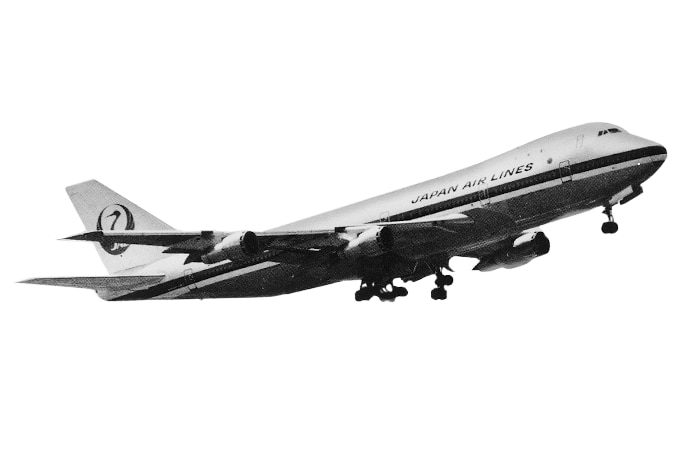 Starting Sales to Boeing in the United States
In 1977, Shimadzu entered the commercial aircraft equipment industry when Shimadzu was certified by a major supplier of Boeing, a major commercial aircraft manufacturing company. Since then, Shimadzu has continued to cultivate deeper ties with Boeing. For example, in addition to selling equipment installed on aircraft, Shimadzu now plays a role in ensuring flight safety by developing and manufacturing an entire of components in the flight control system used to control the lift and attitude of the aircraft.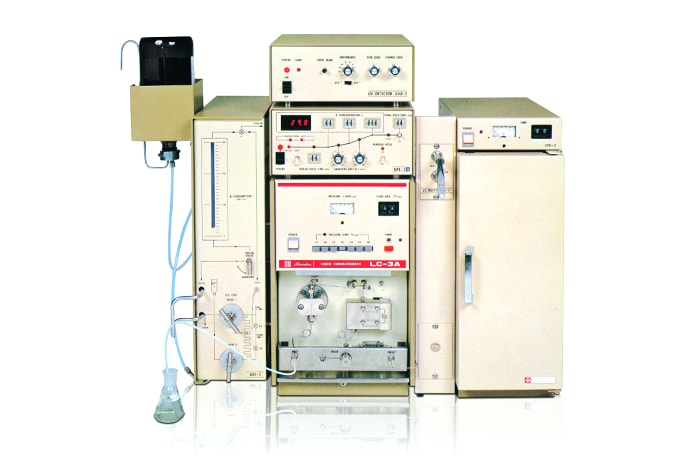 Developing a Shimadzu-Made Liquid Chromatograph
Having already established Shimadzu as an analytical instrument manufacturer, based on GC systems, Shimadzu started development of liquid chromatographs (LC) as well. In 1978, Shimadzu successfully developed an LC system in-house, based on a technical partnership with DuPont USA. After improving performance and quality after releasing several improved versions, Shimadzu is now continuing to establish a stronger presence in the LC market as well.