1981 to 1995
Achieving Further Globalization
In 1994, Shimadzu established a manufacturing company in Australia to increase Shimadzu's global presence by building production capabilities in four regions of the world, Japan, Europe, the United States, and Asia/Oceania. In 1989, Shimadzu purchased Kratos, an analytical instrument manufacturer in the U.K. One of the fruits of that acquisition was the laser ionization time-of-flight mass spectrometer (TOF-MS) developed in 1992.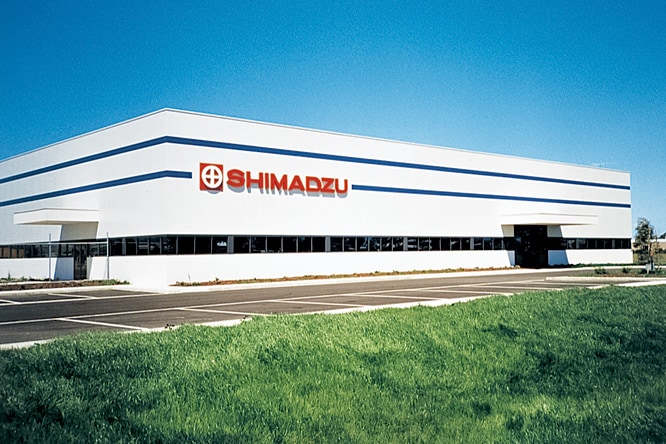 1981

Capitalization exceeded 10 billion yen (and net sales of 100 billion yen and ordinary income of 10 billion yen achieved).

1983

Started local production of scientific instruments in the United States.

1985

Released magnetically levitated turbomolecular pump.

1988

Established a Shimadzu Corporation tennis team.

1989

Acquired Kratos in the U.K.
Established Shimadzu (Asia Pacific) in Singapore.

1992

Established a new management principle "Realizing Our Wishes for the Well-being of both Mankind and the Earth."
Established the Moscow office in Russia.

1994

Established production capabilities in four regions of the world.

1996

Started support for the United Nations University Project.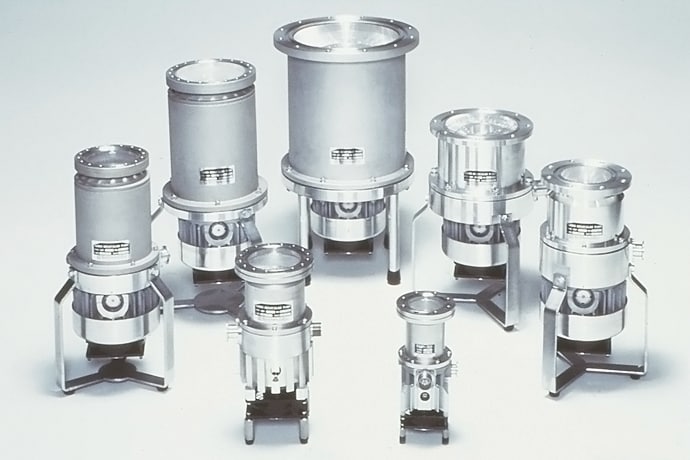 Increased TMP Market Share
In 1985, Shimadzu created a magnetically levitated turbomolecular pump (TMP), based on over 100 years of Shimadzu vacuum technology and the high-speed rotation technology cultivated from manufacturing aircraft equipment. The product, which enalbed fully oil-free operation, was used by the world's largest semiconductor processing equipment manufacturer and expanded Shimadzu's markt share globally.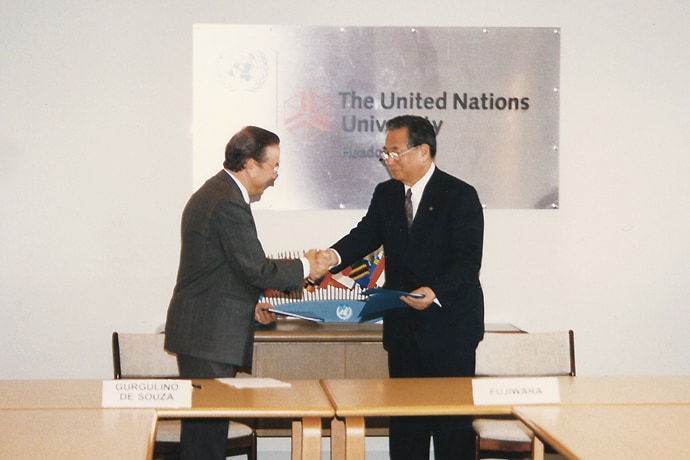 Contributing to Environmental Monitoring and Conservation in Asia
In 1996, Shimadzu Corporation and the United Nations University jointly established a capacity-building initiative "Environmental Monitoring and Governance in the Asian Coastal Hydrosphere" that would provide 10 Asian countries with the analytical scientific knowledge and technology to monitor pollutants in the environment as well as develop a global monitoring network in Asia. Since then, Shimadzu has continued to support the project through the next seven phases (The 7th phase: 2016-2018). Throughout the project's history, Shimadzu has provided comprehensive support for this multilateral project, capitalizing on its technical skills and expertise with respect to environmental analysis.