Strategic Cooperation between Leadingpharm Medicine Development and Shimadzu Group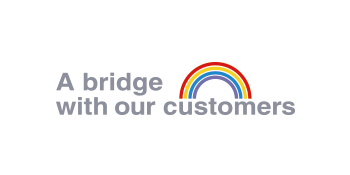 Leadingpharm Medicine Development
Life Science, Small Molecule Pharmaceutical

INTRODUCTION SERVICE&PRODUCTS

Nexis GC-2030, LCMS-8060NX, UV-i Selection
Leadingpharm Medicine Development, founded in 2005, is one of China's largest CROs. Based in Beijing, the organization employs over 600 experienced staff and provides a variety of services related to the development and manufacturing of pharmaceuticals.
In August 2019, Leadingpharm and Shimadzu Group signed a strategic cooperation agreement, and both parties held an opening ceremony for a collaborative research laboratory. On this occasion, we visited Leadingpharm to hear about market needs from the pharmaceutical field in China and the company's expectations for their collaboration with Shimadzu.
Customer
Mr. Tao Xinhua
Chairman of the Board
*Affiliates and titles of the interviewee are current as of the time of reporting.
Leadingpharm Medicine Development
URL http://www.leadingpharm.com/en/
Interview
At Leadingpharm, what applications are you using Shimadzu analytical instruments for?
Our company is a company that redevelops consistency evaluations for generic pharmaceuticals in China, and we use various types of instruments from Shimadzu. At the moment we have around 160 instruments in total, including HPLC, GC, LC-MS, UHPLC and UV systems. The main applications are establishing quality standards for pharmaceuticals and preparative purification of impurities. For example, HPLC, GC and UV systems are used in method development for controlling impurities in pharmaceuticals, and for the detection of impurities. In addition, we use dissolution testing systems for simulations of drug release inside the body, we use preparative chromatography to extract trace impurities, and we use MS for qualitative and quantitative analysis of impurities.
Please could you tell us the reasons that you chose Shimadzu out of many suppliers of analytical instruments?
We chose Shimadzu instruments for the following three reasons:
A high cost-performance ratio. Compared to other providers, both based in China and overseas, Shimadzu's instruments show high stability, high accuracy, low energy consumption and so on, excelling in cost-performance. Our analysts in the labs also feel that the hardware and user interfaces are easier to operate than comparative Western brands.
A wide range of products. Shimadzu products meet a number of different needs in the pharmaceutical field. Shimadzu provides every type of instrument: spectrophotometers, chromatographs, mass spectrometers and so on. They can also provide products tailored to a particular customer's needs.
A complete solution for the lab. In addition to technical support for their instruments, Shimadzu is able to provide peripheral devices and consumables support in a speedy fashion. They are also quick to respond when it comes to maintenance or repairs – they can solve issues with equipment within 48 hours, which ensures high customer satisfaction.
Could you tell us about market trends and needs in the Chinese pharmaceutical market, and what the strengths of Leadingpharm are within this field?
Since 2015, the Chinese National Medical Products Administration (NMPA) and the National Health Commission have been promoting policies for continuous innovation in the research and development of pharmaceuticals and the consistency evaluation of generic drugs. These policies are divided into three areas: reform of the medical system, official approval of pharmaceuticals, and consistency evaluation. They affect both Chinese and foreign pharmaceutical companies as well as hospitals, CROs, CSOs and patients. We are seeing unprecedented governmental support for the development of new cancer drugs and generic cancer drugs. The simplification of evaluation and approval processes, and the advancements in policy e.g. the rapid adaptation of medical insurance, have accelerated the pace of Chinese drug manufacturing and the release of generic drugs onto the market, bringing rapid benefits to more patients than ever before. Together with the implementation of these policies, the pharmaceutical field is facing the dual pressures of increasing R&D costs and the patent cliff problem, while also being affected by limited human resources in R&D, leading pharmaceutical companies to entrust their drug development to pharmaceutical R&D subcontractors that have a well-established platform and are well-regarded in the industry. In this way, we are seeing these companies attempting to lower drug development costs and increase the efficiency of the R&D process.
Relevant to this is the trend brought up at the 19th National Congress of the Communist Party of China : "China's economy is already moving from a phase of rapid growth to a phase of expanding higher product quality". This is accelerating changes in R&D models within the industry, driving upgrades in manufacturing processes, and this is of great strategic importance in China's development as a country. There is a lot of integration going on within the industry, with the number of pharmaceutical companies decreasing and the scale of production increasing. With this, pharmaceutical R&D companies are also showing changes. Companies operating on a smaller scale with unique workflows were already losing out on competitiveness, and now large-scale companies that can cover the whole industry chain are becoming the clear winners. The future of the pharmaceutical industry will depend on cooperation between powerful pharmaceutical companies and powerful CROs.

Our company, working from a base of services related to generic drugs, seeks to quickly grasp the direction of government policies and continue to expand our range of services. We provide domestic pharmaceutical companies with technology for consistency evaluations and total solutions for R&D. With this we are filling in the gaps bridging domestic organizations, shortening development times by approx. 30%, and lowering R&D costs while increasing efficiency. This power to integrate is our company's strength. We can cover the whole industry chain through chemical and clinical studies, lowering the costs of connecting these chemical and clinical processes, reducing the time required for development, and thereby quickly expanding processes for consistency evaluations of generic drugs and new R&D techniques for pharmaceuticals. Downstream of our platform are companies related to the pharmaceutical field including pharmaceutical manufacturers, medical device companies, pharmaceutical sales companies, healthcare companies and other research institutions. We have developed closer connections to these companies by providing them with low costs, low risks and high efficiency. When it comes to consistency evaluations for generic drugs, our company has founded a centre for consistency evaluations of pharmaceuticals, and we are working together with national organizations to improve quality standards for generic drugs and bring them into line with global regulations.
From Leadingpharm's point of view, what analytical technologies or advancements will become necessary from now on?
Since its founding, our company has followed a corporate vision of "Making Chinese new drug manufacturing technique synchronize with the world", establishing strategic cooperation with a large number of pharmaceutical companies, discovering new drugs, and providing technologies and services for the entire processes of consistency evaluations and drug production. Going forward, we would like to step up our strategies concentrating on the below analytical technologies.
We will continue to improve the development process for new drug and generic drug analysis technologies, broaden the range of analytical technologies, and create an environmentally-friendly laboratory. Focusing on method development and the applications of high-resolution mass spectrometry, inductive coupling, liquid chromatography mass spectrometry, ion chromatography, etc. to various genotoxic impurity detection methods, we aim to establish a library of relevant toxic impurity analysis methods, and provide technical support for other companies in the industry.
By modularizing existing analysis platforms, we will provide high-efficiency and high-quality technical services for pharmaceutical companies in a speedy fashion with the help of talented personnel. The Chinese saying goes: "There are various specializations in different fields of technology and business." Our analysis team has already set up various testing and measurement platforms, such as GC platforms, platforms for related material and method establishment and verification of related materials, elution platforms, mass spectrometry platforms, packaging material compatibility platforms, etc. Enabling work by various specialists in their respective fields maximizes the efficiency of the instruments. We will continue to upgrade the modularization of our instruments according to the needs of newly-established facilities, personnel and policies.
We will pool resources and forge close connections with universities, research institutes, and equipment manufacturers within China and abroad. For example, with Shimadzu, we hope to establish joint laboratories or analytical testing platforms, promote cooperation in sharing resources and collaborative technical exchanges, thus contributing to the development of analytical technology both in China and around the world.
What kind of expectations do you have for your strategic cooperation with Shimadzu?
In August 2019, our company established a collaborative laboratory together with Shimadzu (Shanghai) Global Laboratory Consumables Co., Ltd. This is Shimadzu's first joint laboratory in the country with a pharmaceutical R&D company like Leadingpharm which covers the whole industry chain. Our aim in founding this collaborative laboratory is the development of applications which are receiving attention in the industry, propose improvements for standards to the Chinese Pharmacopoeia Commission, and through increasing demand for standards, make advances in cutting-edge detection methods, driving technological progress and together improving quality control standards in the pharmaceutical industry. Hopefully in the future Leadingpharm's method development and Shimadzu's cutting-edge equipment will be recognized as one corporate brand in the world of pharmaceutical R&D and manufacturing. We will make sure to foster good communication with Shimadzu. Leadingpharm will make constructive proposals regarding the performance, convenience, versatility, etc. of the equipment in the pharmaceutical R&D process through communication with customers, and Shimadzu will improve and update the equipment to reflect such proposals in the design and development of new equipment, so that together we can improve the implementation of equipment in the pharmaceutical R&D field. Our company hopes to contribute to the advancement of measurement technologies in the pharmaceutical, environmental, food science and chemical industries by developing more sensitive measurement methods with newly-developed analytical instruments.