The widening use of mass spectroscopy in China's clinical market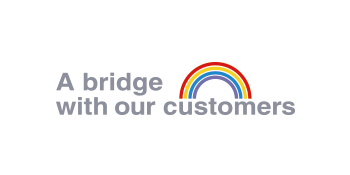 Beijing Harmony Health Medical Diagnostics Co., Ltd
Life Science, Small Molecule Pharmaceutical

INTRODUCTION SERVICE&PRODUCTS
Beijing Harmony Health Medical Diagnostics Co., Ltd, founded in 2010, is the largest CRO for clinical analysis in China, with approx. 1,800 employees, 14 subsidiaries and 5 branch offices. Their clinical testing labs feature top-level chromatography and mass spectrometry platforms.

In August 2019, Shimadzu's executives visited Beijing Harmony Health to discuss future strategies and frameworks for cooperation. This time, we interviewed Beijing Harmony Health about existing needs in China's clinical field and the company's expectations for collaborations with Shimadzu.
Customer
Ms. Li Wei
Chairman of the Board
*Affiliates and titles of the interviewee are current as of the time of reporting.
Beijing Harmony Health Medical Diagnostics Co., Ltd
URL http://www.labhh.com/
Interview
At Beijing Harmony Health, what applications are you using Shimadzu analytical instruments for?
We mostly use them for analysis of biological samples such as blood and urine needed for diagnostics, and thereby provide data for clinical diagnostics.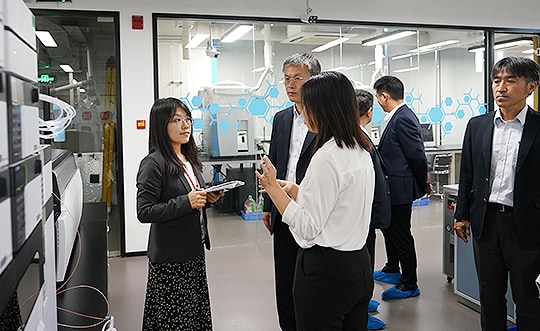 Please could you tell us the reasons that you chose Shimadzu out of many suppliers of analytical instruments?
A majority of our technicians have been using Shimadzu instruments since their training stage, so they are familiar with them. Shimadzu instruments are easy to use, robust, and provide high precision and resolution. Shimadzu also provides high-quality service.
Could you tell us about market trends and needs in the Chinese clinical market, and what the strengths of Beijing Harmony Health are within this field?
In the Chinese clinical industry, diagnostics and research using liquid chromatography and mass spectroscopy are developing rapidly. Biomarkers which were only measureable with liquid chromatography or mass spectroscopy platforms are gradually becoming more familiar to doctors and patients. In addition, biomarker measurements using other technology which could not previously meet clinical needs are now beginning to be transferred to LCMS platforms. In addition, many new biomarkers have been discovered through MS technology, widely improving diagnostics. Our company, through 10 years of growth, now has more than 200 LC and LCMS units and employs a large number of technicians. We currently provide analysis and diagnostics services to more than 2000 hospitals, and due to our extensive experience we have the trust of these hospitals and doctors. I believe these advantages will propel our company to further rapid growth in the future.
From Beijing Harmony Health's point of view, what analytical technologies or advancements will become necessary from now on?
We would like mass spectrometry instruments to become speedier and more convenient to use, in order to increase the response speed of instruments for measurements, diagnostics, and so on. In addition, we would like to improve biomarker pretreatment as well as matching capabilities and speed with mass spectrometry. This would lead to wider applications of mass spectrometry technology in clinical diagnostics.
What kind of expectations do you have for your strategic cooperation with Shimadzu?
We hope to further collaborative development of consumables for biomarker measurements and strengthen our cooperation on research relating to new biomarkers that will be of use in clinical diagnosis.