Glycomics is a field of study that analyzes carbohydrates comprehensively, mainly using mass spectrometry and sugar arrays. Although only nine types of monosaccharides exist in humans, various complex sugars such as glycoproteins, glycolipids and proteoglycans play important roles in aging and disease.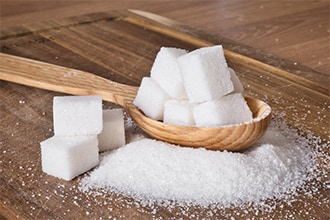 Carbohydrates are classified as monosaccharides, oligosaccharides (e.g., disaccharides, trisaccharides, etc.), and polysaccharides. Monosaccharides are carbohydrates that will not be further hydrolyzed and include glucose, fructose, mannose, galactose and ribose. Oligosaccharides consist of 2 to 10 monosaccharides linked together and have a molecular weight of about 300 -3000 Da. Monosaccharides have multiple hydroxyl groups, and there are estimated to be 119,376 different ways to combine just three monosaccharides. Understanding the diversity of sugar chains in the body is important for understanding and developing life sciences.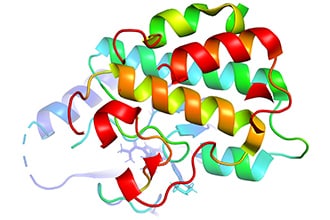 N-type glycans are attached to asparagine residues (N) and are one of the post-translational modifications. Although N-acetylglucosamine (GlcNAc) is the only type of carbohydrate that binds to asparagine in N-type glycans, it is believed to play an important role in bioactivity, including protein structure and function, and intracellular and extracellular localization. Profiling, glycosylation site determination analysis, and glycan sugar chain analysis are the main analyses.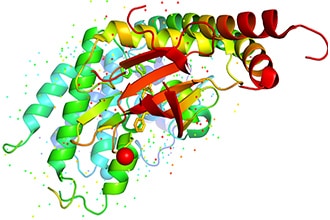 Like N-linked glycans, O-linked glycans are attached to proteins. O-linked carbohydrates are threonine or serine residues linked with sugar chains, such as N-acetylglucosamine (GlcNAc), N-acetylgalactosamine (GalNAc), fucose (Fuc), mannose (Man), and xylose (Xyl). As with N-type glycans, profiling, glycosylation site determination analysis, and glycan glycans analysis are the main analyses.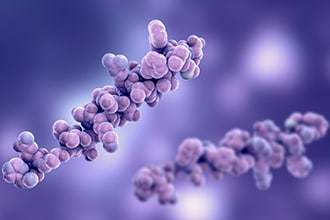 Glycopeptides are substances composed of several to a few dozen amino acids (peptides) with sugar chains linked to amino acids. Some endogenous bioactive peptides, such as peptide hormones and neuropeptides, are modified by sugar chains and play important roles in human health and disease. The main analytical purpose is to elucidate glycan composition and glycosylation sites of peptides.