Analysis of Residual Solvents According to the New ICH Q3C Guideline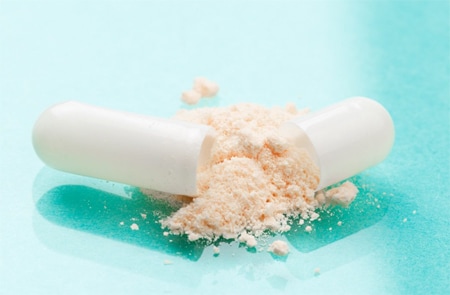 The ICH Guideline for Residual Solvents in Pharmaceuticals ICH Q3C(R8) Step 4 Version was issued in April 2021, and specifies a new PDE (Permitted Daily Exposure) for the following three components: 2-Methyltetrahydrofuran (2-MTHF), Cyclopentyl Methyl Ether (CPME), and Tertiary Butyl Alcohol (TBA). As a result, CPME and TBA will be placed into Class 2 solvents and 2-MTHF will be placed into Class 3 solvents. The headspace GC method is mainly used for analysis of residual solvents in pharmaceuticals. Class 1 and Class 2 solvents, which pose a high risk to human health, are particularly strictly controlled. Here we present an example residual solvent analysis of Class 2 solvents, including CPME and TBA, in pharmaceuticals.
The HS -20 NX series enables accurate analysis in compliance with Pharmacopoeia. The HS-20 NX series reduces carry-over to 1/10 compared with conventional headspace sampler and is useful for residual solvent analysis of pharmaceuticals in which different solvents to dissolve samples such as water and DMF are used depending on the solubility of pharmaceuticals.
Related Product
In combination with a robust GC detector, the system can be used for quality control checks that require high quantitative accuracy. Traceability is guaranteed, with a simple function to leak check all samples as well as automatic audit trails.