Ultra-High Speed Analysis of Ibuprofen by Nexera in Accordance with USP 621
High throughput analysis has been advancing dramatically in recent years with the increasing necessity to improve productivity and operational efficiency. HPLC has also been in the spotlight thanks to significant advances in ultra-high-speed analysis technology, in particular ultra high performance LC and micro-particle column packing material. The recently revised General Chapter 621 of the United States Pharmacopoeia (USP 621) now permits a degree of adjustment of HPLC and GC parameters, specifically aimed at satisfying the requirements of system suitability.
Here, using the Nexera ultra high performance liquid chromatograph and the Shim-pack VP-ODS conventional column, in addition to the Kinetex XB-C18 Series Core-Shell fast analysis column, we introduce examples of high-speed analysis of ibuprofen-related substances in conformance with USP 621.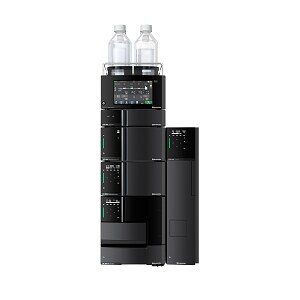 - Experience New Benchmarks - The Nexera series is a family of HPLC systems that marries these AI and IoT enhancements to set new industry