Transportable Gas Analyzer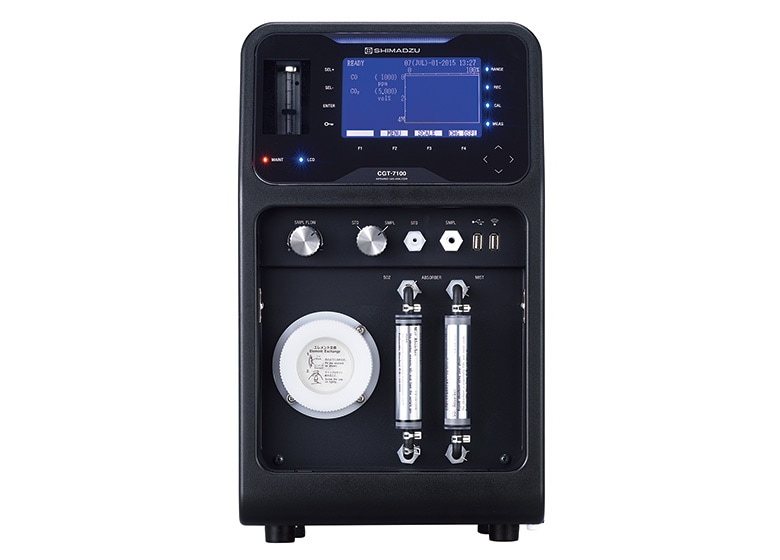 The CGT-7100 analyzer measures the concentration of gases in a continuous way, using a ratio photometric non-dispersive infrared absorption (NDIR) method. All pretreatment parts required for measurement, such as the pump, filter, and electric dehumidifier, are built-in. The analyzer can measure three components including CO, CO2, or CH4 (any two of these) and O2, and is compatible with measurement at 100 vol%. The CGT-7100 has wireless communication capability, so measurement values and charts can be displayed on PCs or smart devices. And measurement data can be exported using a USB flash drive.
Downloads
Download the latest brochure.