High-Performance Liquid Chromatograph
Realization of Advanced Laboratory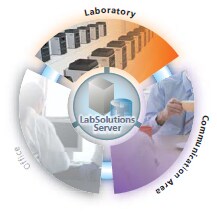 With the i-Series Plus and LabSolutions, Shimadzu offers a new relationship between operators and analytical instruments. The data acquired by i-Series Plus featuring ICM is sent to the data center via the LabSolutions network and managed uniformly by a server. Confirm analytical results from your room. Use a smart device to monitor the current system status and chromatograms from anywhere in the facility.
ICM (Interactive Communication Mode) Frees Operators from the Laboratory
The new ICM (Interactive Communication Mode) feature enables the operator to edit and start analysis methods and batch files from the i-Series Plus. These methods and batch files are uploaded to LabSolutions synchronously. You can also perform routine operations, such as purging mobile phases, while away from the PC.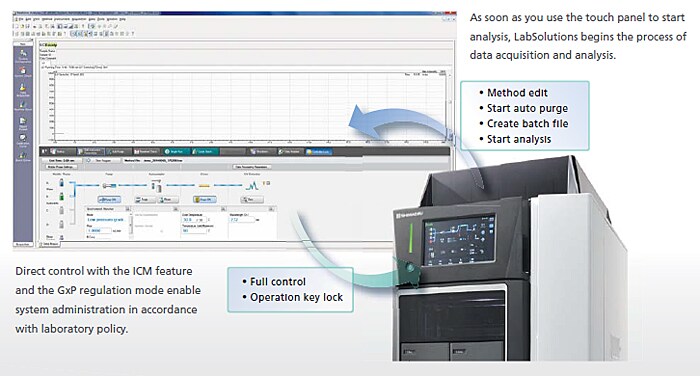 Remote Monitoring Regardless of Operating Environment
Verify the i-Series Plus' operating status from a smart device without using any special software. With this feature, you can monitor the current system status and chromatograms from anywhere.
In addition to monitoring status outside of the laboratory, it allows easy access to a system in a closely-supervised area, such as one installed under a hood, in order to analyze highly active pharmaceutical ingredients.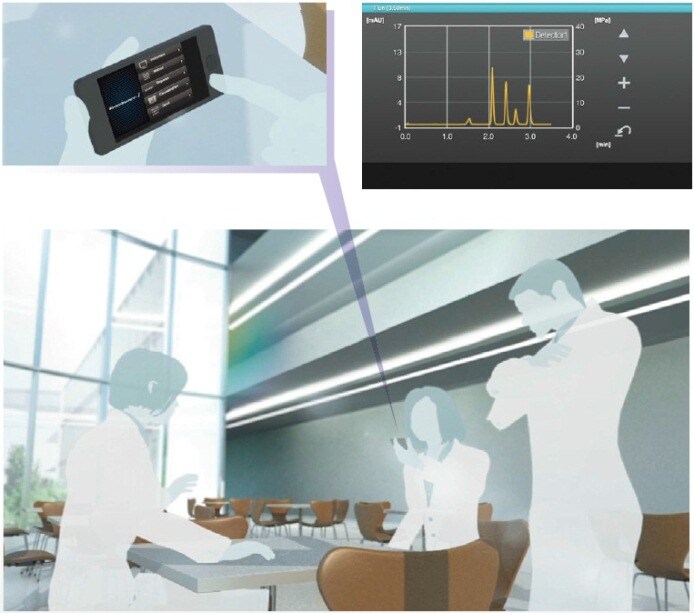 Achieving Easier Operation
Graphical User Interface Provides Easy Operation
The LabSolutions analytical window features a user interface with a design similar to that of the i-Series Plus flow lines. This allows you to create analytical methods by following the same steps as for the i-Series Plus control panel. In addition, controlling the window icons enables various operations, such as ON/OFF of pump and oven, auto-purge, and batch creation.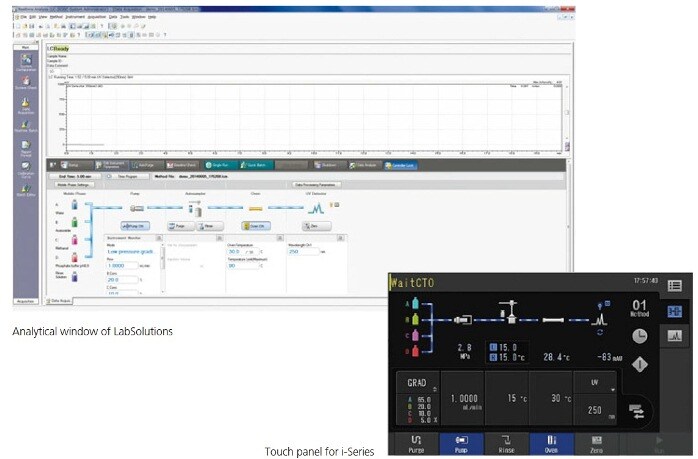 Quick Batch Function Simplifies Batch File Creation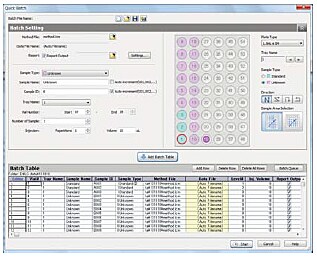 The LabSolutions Quick Batch window displays the sample rack mounted on the system. You can create batch files while checking the vial positions in the window.
Display a High Amount of Analytical Data in One Window
The Data Browser and Quantitation Browser in LabSolutions incredibly accelerate the comparison of multiple analytical data and processing of all quantitation results. Large amounts of data are intuitively handled by the drag-and-drop data loading and automated data loading from batch files.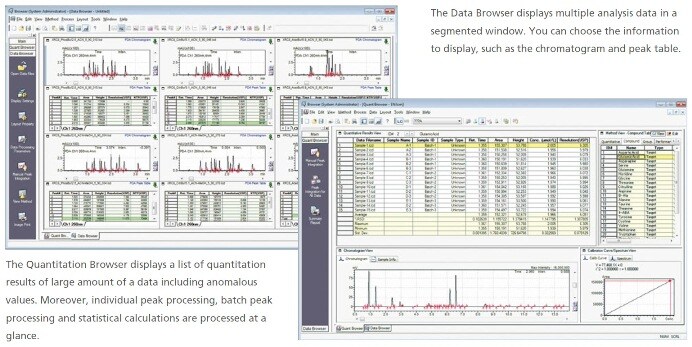 Spec Sheet Downloads
Download the latest spec sheet.
Downloads
Download the latest brochure.