Fourier Transform Infrared Spectrophotometer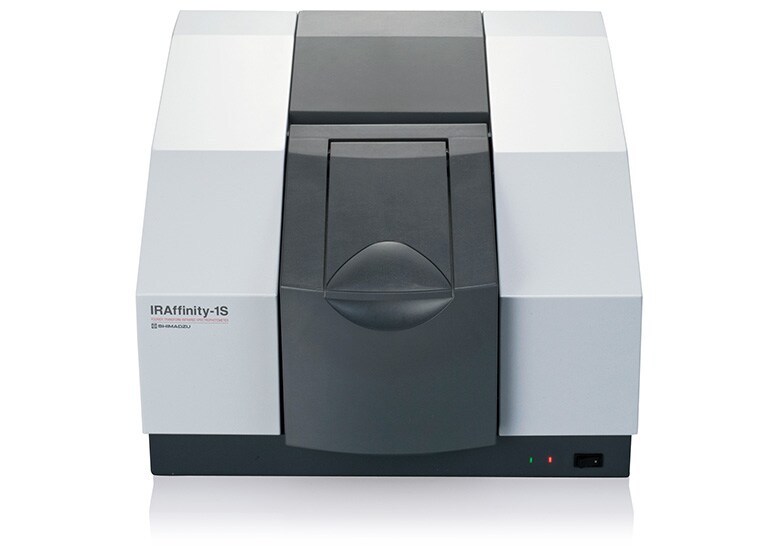 The interferometer of IRAffinity-1S is continuously optimized by a dynamic alignment mechanism, and a built-in Automatic Dehumidifier helps ensure ease of maintenance. The IRAffinity-1S offers the high SN ratio (30,000:1, 1-minute accumulation, neighborhood of 2,100 cm-1, peak-to-peak), a maximum resolution of 0.5 cm-1, and compact dimensions. Furthermore, the high-performance LabSolutions IR software, which emphasizes operability, and analysis support programs (Contaminant analysis program and Pharma Report program) make it easier to perform data processing and analysis.
Downloads
Download the latest brochure.