Film Deposition Technology
Increasing Added Value and Productivity for the Transition of Automotive Parts to Plastic
These systems ensure high-quality film properties and offer among the highest throughput rates available in the industry for automating operations inline with injection molding machines
Features
High- throughput
(can be linked to injection molding machines)
High-adhesion
High-coverage on three-dimensional parts
Simple batch system
Applications
ELTRATM (Electromagnetically transmittable film), millimeter wave transparent emblems, and Smart handle
HUD (head-up display) mirrors
Headlamp reflectors
Dry base layer for plating plastics
EMI shielding film
Optical parts
Ornamental parts
LiDAR Cover
As more and more in-vehicle sensors such as LiDAR are being installed for automatic driving, anti-reflection films are required for the parts that cover them to improve their sensing function.
Uniform optical characteristics can be obtained by depositing an anti-reflection film with good adhesiveness on a three-dimensional cover. Furthermore, by using a special plasma processing technology, highly adhesive films that can withstand automotive environments can be deposited at high speed.
Special plasma treatment on a 45° inclined surface + 2-layer deposition: Good optical properties in the infrared region
High-speed Cu Electrode Deposition
There is an increasing need for micron-level Cu wiring on polycarbonate (PC) and other plastics for in-vehicle sensors and harnessless applications.
High-speed deposition makes it possible to deposit Cu electrodes at high speed, even on PC materials with low heat resistance.
<Deposition on polycarbonate>
| Cu film thickness | Tact | Work temperature |
| --- | --- | --- |
| Up to 2.0 µm | Up to 5 min. | Up to 110 °C |
| Up to 1.0 µm | Up to 10 min. | Up to 120 °C |
Dry Seed Layer on Difficult-To-Plate Plastic
The special high-density plasma treatment and Cu sputter enable dry electroless plating layers possible. Patterning is easy and applicable to electrode formation on plastics such as MID*.
In addition to ABS, plating on difficult-to-plate materials (engineering plastics such as PBT, glass, etc.) is also possible.
*MID=Molded Interconnect Device=Plastic injection-molded product with electrical circuit wiring that has both mechanical and electrical functions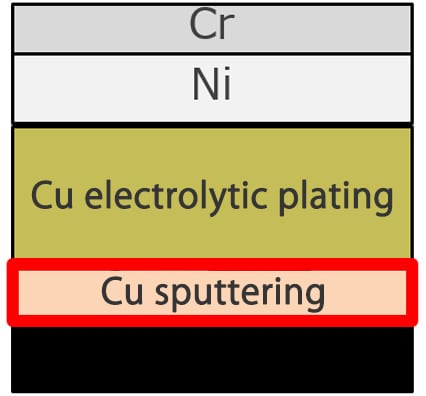 Improving Automobile Design Characteristics and Comfort
Reflectance data of AI film for HUD Mirrors and Multilayer films for Reflector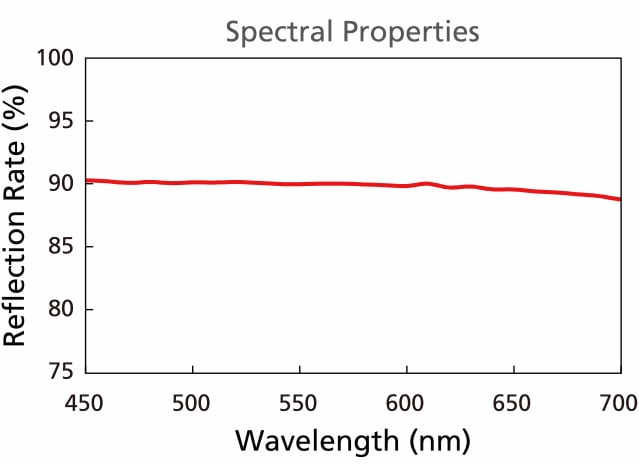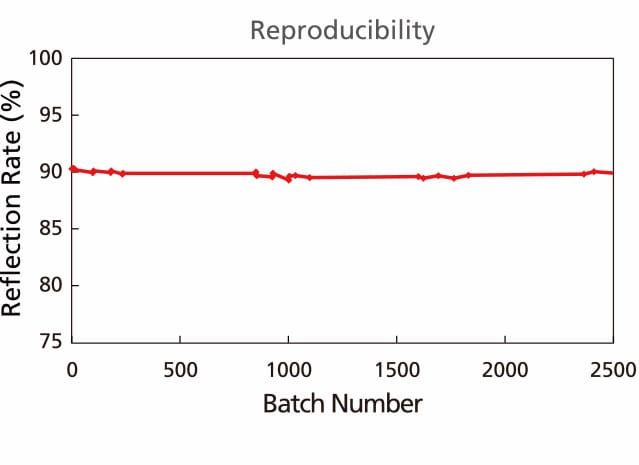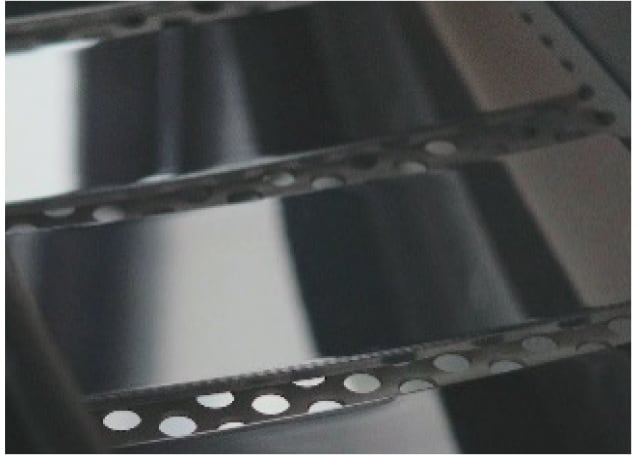 Able to process from single aluminum layer reflectance 90% to multilayer reflectance 97%.
No significant reflectance variability within continuous batches of 1,700 units.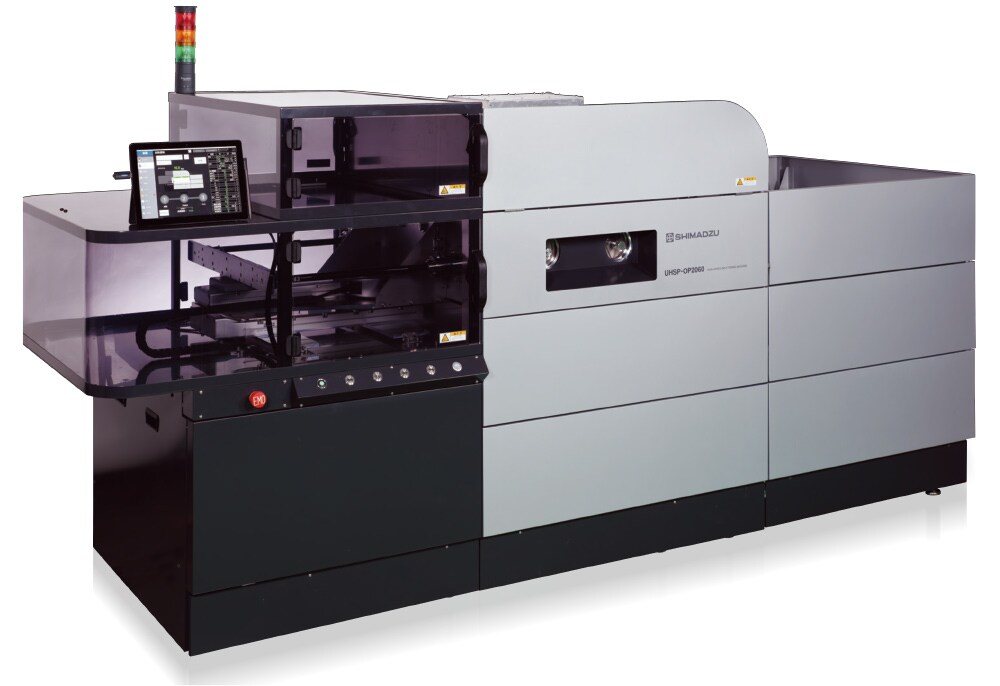 Ultra High-Speed Sputtering Systems
UHSP-OP2060/UHSP-2040 Series
This film deposition system layers metal/metal-oxide films by sputtering and silicon-oxide films by chemical vapor deposition (CVD) onto three dimensional injection molded plastics including plasma pretreatment in an integrated vacuum chamber.