Leak Inspection Technology
Quantifying and Improving the Accuracy of Automotive Part Airtightness Inspections
• Achieves accurate and highly precise leak inspections, regardless of the operator's technical skill or expertise level
(10-13 Pa·m3/s max. standalone detection sensitivity).)
Shimadzu can offer a wide range of solutions depending on the customer's application, from manual systems to automatic helium leak testing systems for production lines or even helium recovery systems.
Shimadzu's proprietary analyzer tube configuration with a 270-degree deflection angle and a 3 L/s helium pumping rate help minimize downtime even if a large leak occurs.
Manual Helium Leak Testing
(for Experiments, Development, Sampling, etc.)
Various testing methods are available depending on the part or application.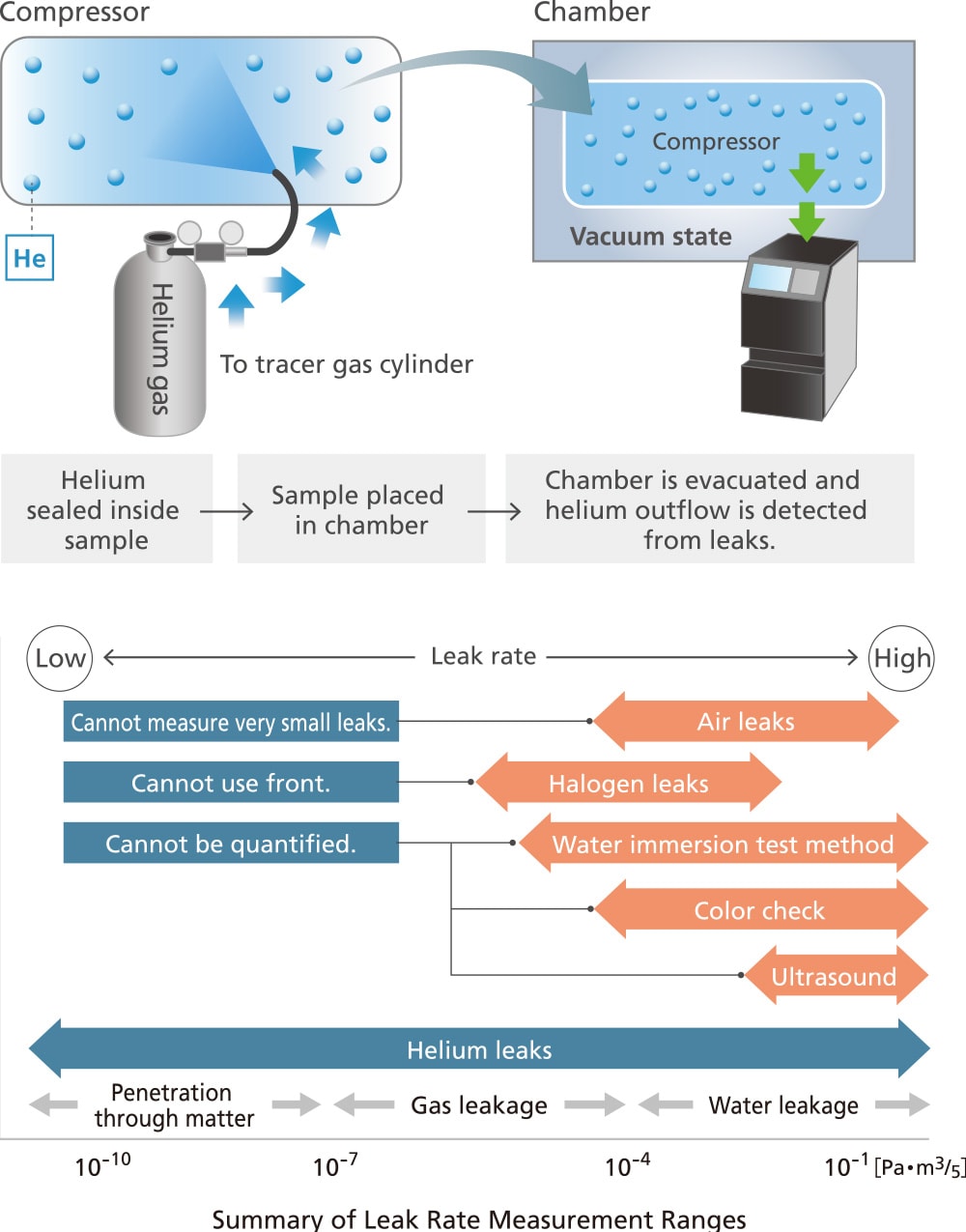 Automatic Leak Testing (for Mass Production)
Proprietary leak test system for inspection within production lines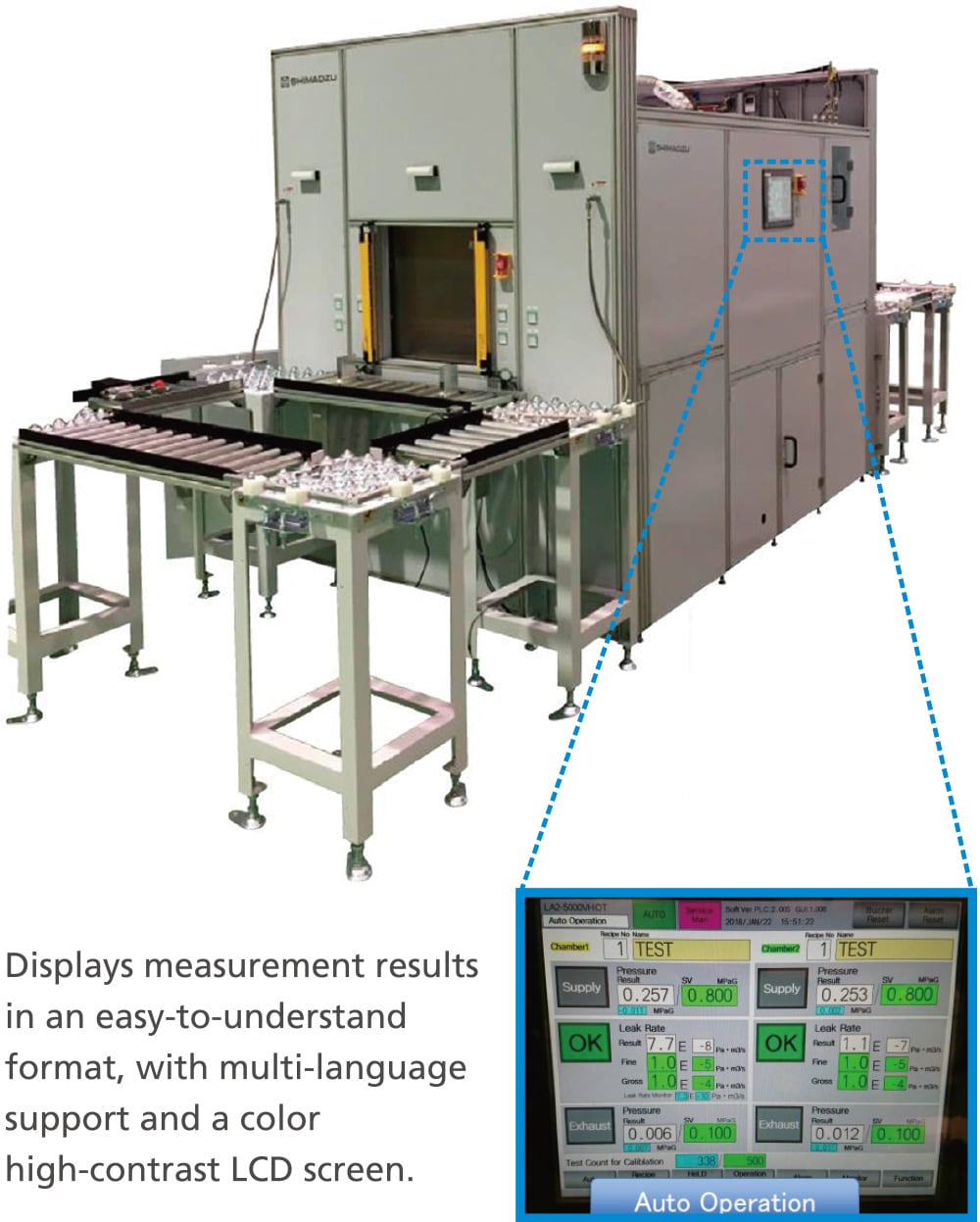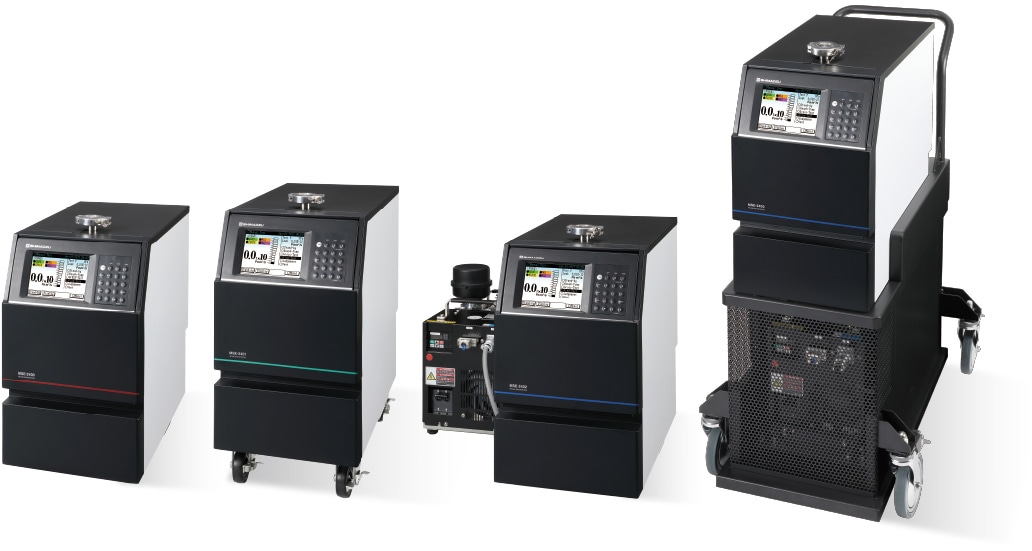 Helium Leak Detectors
MSE-2400
These detectors use helium to safely and easily inspect for leaks. They contribute to improving quality by enabling simple and highly accurate inspection of automotive parts that require airtightness.