Researchers' Passion and Study of Blood-based Biomarkers - Useful for Early Detection of Alzheimer's Disease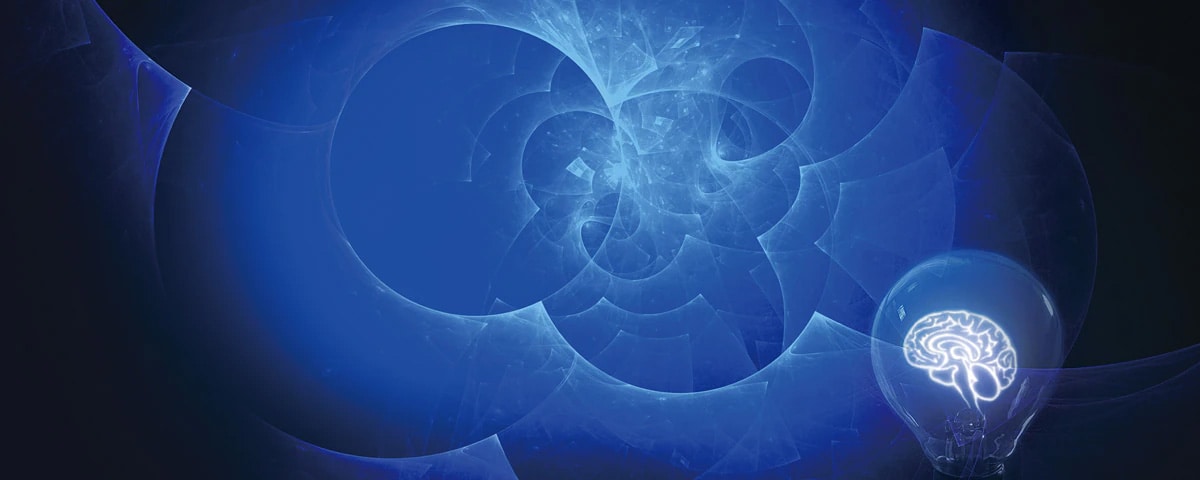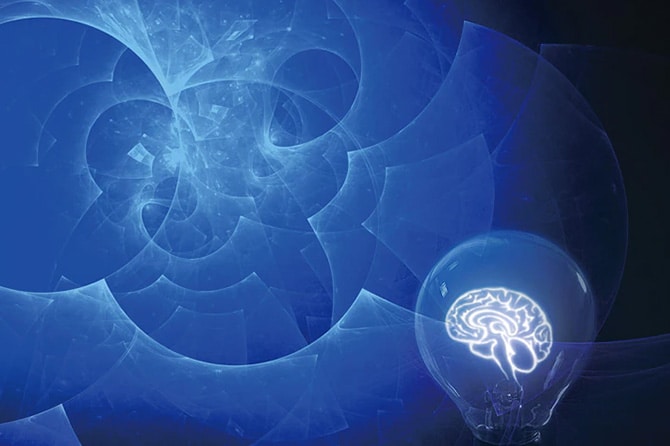 Alzheimer's disease is the most well-known cause of dementia. Currently, more than 55 million people worldwide live with dementia. Alzheimer's disease may contribute to 60-70% of cases of dementia. (*)
Amidst this situation, there are researchers working to shed light on this disease and pass along that knowledge to develop treatments. We spoke about this with Dr. Akinori Nakamura of the National Center for Geriatrics and Gerontology.
(* Source: World Health Organization)
Dr. Nakamura's Study to Trigger Blood-based Biomarker Research Worldwide
Dr. Akinori Nakamura, Chief of the Department of Biomarker Research at the National Center for Geriatrics and Gerontology (NCGG), has long studied for methods to evaluate brain function using multiple imaging modalities.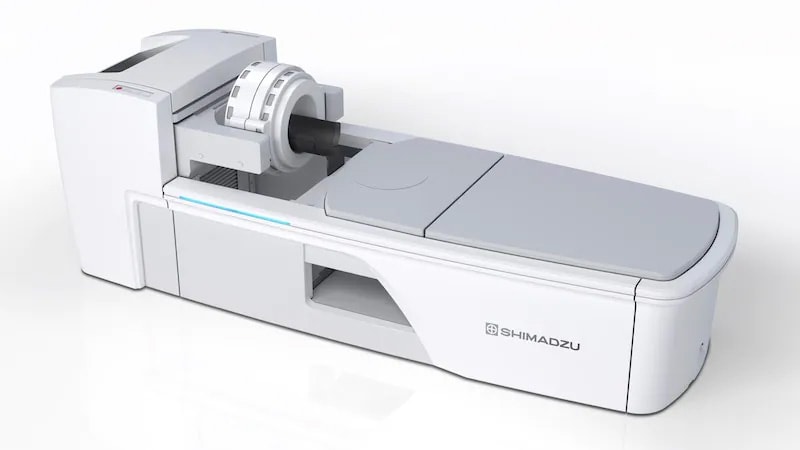 BresTome TOF-PET Scanner specialized for head and breast imaging
* The availability of this product is limited to Japan only, as of March 2021.
His research for the early detection of subtle changes in brain function prior to the onset of Alzheimer's disease is one such example. A peptide (protein fragment) called amyloid beta begins to accumulate in the brain 20 to 30 years before the onset of Alzheimer's disease. Formerly, an accumulation of this peptide could only be detected by examining the patient's brain by a pathological autopsy. However, progress in diagnostic imaging has given rise to the amyloid PET scan, which can detect abnormal accumulation of amyloid beta in vivo.
In 2011, Dr. Nakamura, together with Takashi Kato, current Director of the Radiology Department, began research to find biomarkers that would help in the early diagnosis of Alzheimer's disease before the onset of symptoms using amyloid PET.
In 2013, Dr. Katsuhiko Yanagisawa, Director of the Research Institute at NCGG (currently a visiting professor at Tsukuba University), approached Dr. Nakamura about conducting joint research. Together with Koichi Tanaka (Executive Research Fellow at Shimadzu Corporation), they began conducting research on blood-based biomarkers with mass spectrometry as a method for predicting the early stage of Alzheimer's disease from a few drops of blood. They needed data from a cohort study that could be matched with a large number of subjects.
"Over a two-year period starting in 2011, we had accumulated amyloid PET scan data from nearly 100 volunteers, including healthy seniors without symptoms. This is data that would have been difficult to collect at a hospital. Dr. Yanagisawa offered me to join the research team to find biomarkers," says Dr. Nakamura.
At first, however, Dr. Nakamura was skeptical about this research. Despite more than 20 years of effort, researchers around the world had failed to show the clinical utility of blood-based biomarkers, and there was a feeling that such research might be merely a "pipe dream." However, when the NCGG team analyzed the blood samples of roughly 60 subjects imaged with PET scans, they were met with surprising results.
"The amyloid PET findings and the blood data analyzed in the mass spectrometer matched more than 90% of the time. I got excited, thinking this was going to be something big."
In 2014, a joint paper with Dr. Naoki Kaneko (Koichi Tanaka Mass Spectrometry Research Laboratory), Shimadzu's principal researcher, was published in a scientific journal (Proc. Jpn. Acad., Ser. B). However, the general reaction from the research community was skeptical, probably because the results were too good to believe at that time.
Confident that their discovery would change the world, the research team was determined to collect clear-cut, irrefutable evidence. The team continued the research using large-scale independent datasets from Japan and Australia and successfully validated the clinical utility of the biomarker that showed a concordance rate of approximately 90% to the PET results. Dr. Nakamura says he was so overjoyed that night that he gave his research partner Kato many high-fives.
In 2018, the joint research paper was published in Nature. This time the world was truly astonished, and major newspapers around the world reported on the research.
The research team triggered a "big bang." Currently, blood-based biomarker research using a variety of methods is ongoing worldwide.
Focusing on Miniscule Molecular Differences
What made this paradigm shift possible? One reason was the existence of a high-performance analytical instrument.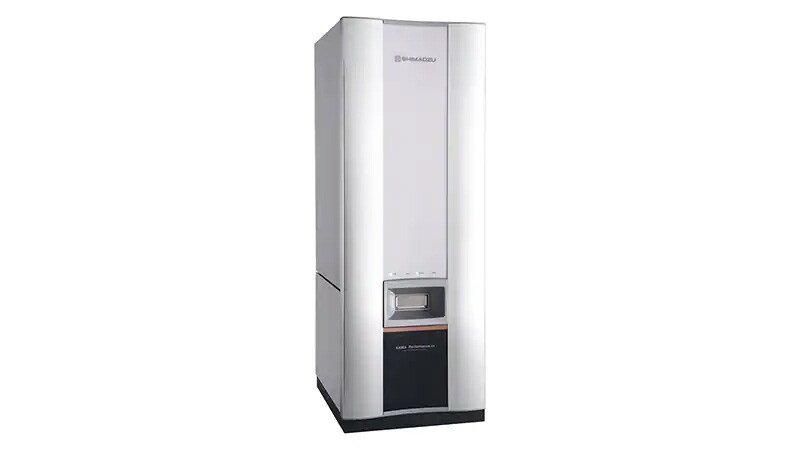 Amyloid MS CL system for measuring amyloid peptides in blood
Note: The clinical significance of the biomarker values output by the Amyloid MS CL has not been evaluated. Tests conducted using this product must be carried out in accordance with the guidelines for proper use by the relevant academic societies.
Amyloid beta derives from the amyloid beta precursor protein (APP). APP is a membrane protein on the cell surface. The portion that protrudes from the membrane is cleaved via enzymatic action and becomes an "amyloid beta peptide."
There are different types of amyloid beta, including Aβ1-40, 1-42, and 1-43. Of these, Aβ1-42 accumulates in the cerebral cortex in the early stages of Alzheimer's disease. Thus, it had been suggested that if the amount of Aβ1-42 could be measured, it might serve as a biomarker.
However, Aβ1-42, 1-40, and other molecules have nearly identical amino-acid structures and molecular weights. Using a mass spectrometer that can detect the minuscule differences between them, Dr. Kaneko and his colleagues developed a technology for precisely measuring these molecules through immunoprecipitation, thus creating a base for the major discovery.
Another reason was that they did not focus only on Aβ1-42.
"Extremely small amounts of Aβ1-40, 1-42, and APP669-711 cleaved from APP transfer into the blood and circulate throughout the body, and we suspected that the transfer rate would vary greatly between individuals. Thus, absolute Aβ1-42 blood concentration does not reliably reflect the amount of amyloid accumulation in the brain. This may be another reason why other studies did not go well."
Accordingly, the research group has focused on the ratio of Aβ1-42 to 1-40 and the ratio of 1-42 to APP669-711. They reasoned that since these peptides have similar molecular structures, the brain-blood kinetics should also be similar. Therefore, the ratios of these peptides in blood should be much more stable than Aβ1-42 alone. If Aβ1-42 is captured by amyloid plaque in the brain, the relative ratio of Aβ1-42 to other peptides in the blood should decrease. Very fortunately, this hypothesis came true.
Teaming Up to Pass the Baton Toward the Advancement of Drug Discovery and Prevention of Alzheimer's Disease
The development of blood-based biomarkers has great potential to revolutionize our approach to Alzheimer's disease. In the development of therapeutic drugs, even expensive PET scans may produce negative results, which increases the cost of drug development for pharmaceutical manufacturers. Blood-based biomarker screening, however, can reduce this burden.
The benefits to clinical practice are also significant. In mild cognitive impairment and dementia, the treatment strategy varies greatly depending on whether the symptoms are caused by Alzheimer's disease or other types of dementia. Amyloid PET scans are costly, slightly invasive, and not covered by Japan's National Health Insurance. In contrast, blood-based biomarker testing does not require special facilities, only blood sampling, which should help to reduce medical costs.
The same can be said for preventive medicine. Many ways to prevent dementia, such as exercise and diet regimens, are considered to be effective, but the evidence is not sufficient. If these strategies are shown to be effective in asymptomatic elders having Alzheimer's pathology, then our biomarker could help screen these "at-risk" people and lead to early preventive interventions.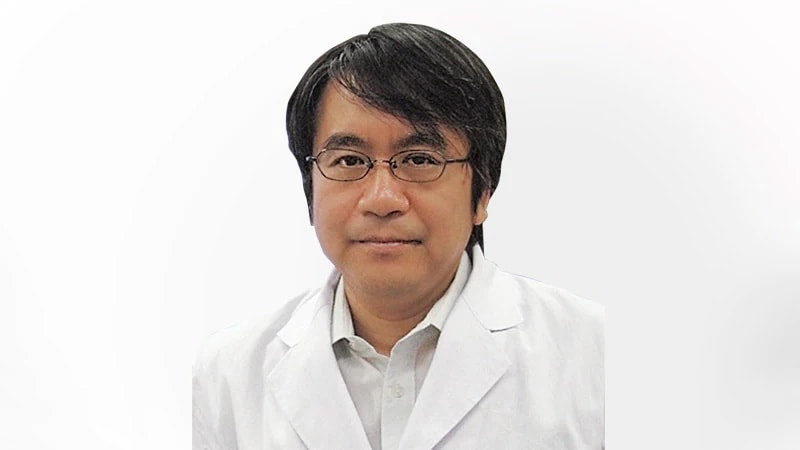 Akinori Nakamura
Doctor of Medicine/Neurologist
Professor, Department of Biomarker Research,
The National Center for Geriatrics and Gerontology
"Amyloid beta starts to accumulate in the brain 20 to 30 years before the onset of dementia symptoms. This means we have 20 to 30 years to take preventive action. If we can establish a way to recognize it and delay or stop the accumulation, we may be able to avoid Alzheimer's disease through early detection and intervention."
Collaboration is the key to achieving this result.
"If we aim for a win-win relationship that pairs blood-based biomarker screening using mass spectrometry with amyloid PET imaging, then we can make the diagnosis of dementia and prediction of the risk of developing dementia accessible."
In June 2021, Dr. Nakamura and his colleagues led the launch of a multi-facility industry-academia collaboration to develop a blood-based stratification system for dementia by integrating our amyloid biomarker with other blood biomarkers, named the Blood-based Amyloid, Tau, and Other Neuropathological biomarkers project (BATON project).
The NCGG has been playing a central role in the BATON project, in which Shimadzu also participates. The name of the project reflects the strong teamwork of the project's members, as well as Dr. Nakamura's desire to pass the baton from the development of diagnostic tools to the development of therapeutic drugs and preventative methods. Nakamura's continued enthusiasm for, and diligent work on this project may lead many researchers to join him in this story.

The BATON project, which is led by the National Center for Geriatrics and Gerontology, received funding from the Japan Agency for Medical Research and Development. It is operated by a joint research organization in partnership with the Tokyo Metropolitan Geriatric Medical Center, the National Institutes for Quantum Science and Technology, Kindai University, Nagoya University, Shimadzu Corporation, Toray Industries, Inc., and the BioSHIP Research Group.
* This article is an English translation of our article originally published on the website "Boomerang". The information, including affiliates and titles of the persons in this article, are current as of the time of interviewing.
Copied