Making Soy Sauce a Part of the World's Dining - Kikkoman's Quest for "Seasoning Your Life"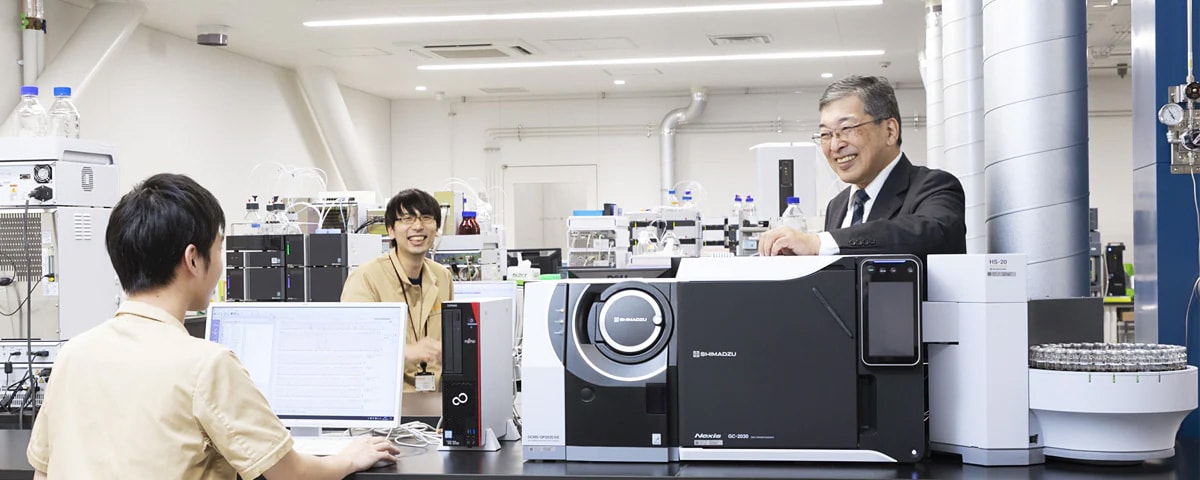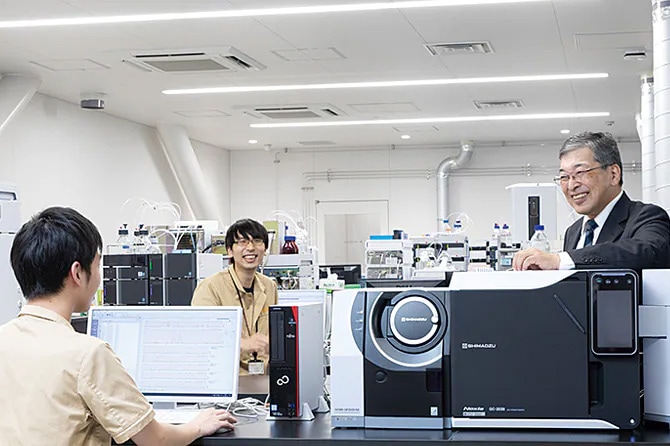 Where does the sense of "good taste" or "deliciousness" come from? The flavor and aroma of the food, as well as conversations with the people sharing the meal, all affect the taste sensation to some degree.
A company has begun an effort to answer this question. We spoke with Asahi Matsuyama, who leads research and development at Kikkoman Corporation.
Making Numbers Express Food Sensation Beyond Description
"My most vivid memory is from an athletic meet at my elementary school," says Asahi Matsuyama, Director, Executive Corporate Officer, and General Manager, Research and Development Division at Kikkoman Corporation. "At lunchtime, I had fried chicken with my family in the schoolyard. I'll never forget that flavor."
Kikkoman is the leading brand in the soy sauce market. Soy sauce is a seasoning that represents Japan, and Kikkoman has been supporting the development of Japan's food culture since the 1600s. Recently, it has been advancing a wide range of research and product development using the message, "seasoning your life", as its corporate slogan.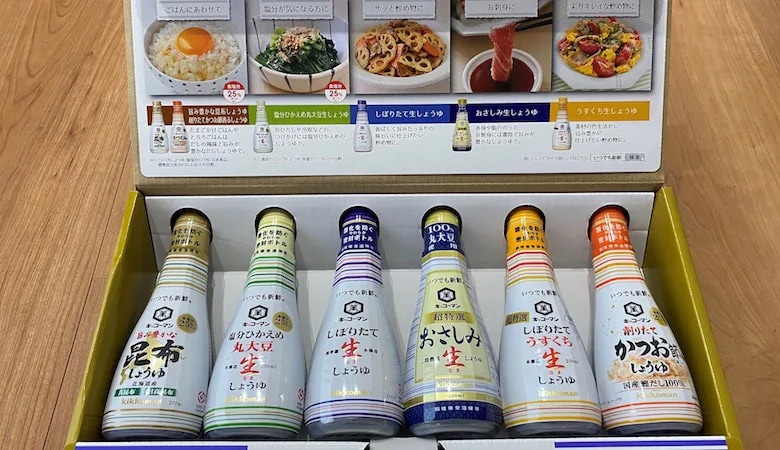 The phrase "seasoning your life" evokes many more images than flavor alone: the scenery of the location, the temperature and humidity of the air, the aroma and appearance of the food, and the expressions and conversations of the people who are there. Your feelings captured at that time may also play a part in "seasoning your life."
"There are limits to how we can express deliciousness with words. I don't think I could even describe that feeling 10% of the time. Even a professional essayist or novelist probably couldn't express it fully. We are taking on the challenge of making numbers illustrate this concept."
Communication Is the Key to Innovation in R&D and Product Development
Research and development at Kikkoman dates back to 1904, with the opening of the Brewing Laboratory of the Noda Soy Sauce Brewing Union in Noda City, Chiba Prefecture, which is not far from Tokyo. Today, its research and development studies are conducted around the world.
In 2019, Kikkoman built the Kikkoman R&D Center at the former site of its soy sauce breweries.
"Our former research facility was in a building that was more than 50 years old. The layout of the facilities was like a university lab, with long rows of small rooms. Our employees were scattered, and it was hard to operate and manage analytical instruments, so we incorporated a large number of new ideas into the design of the new center."
The appearance of the new R&D Center has a relaxed ambience, calling to mind a soy sauce brewery from the old times. The interior of the building employs an open design concept, offering an unobstructed view from the café to the back of the offices. It looks just like a library.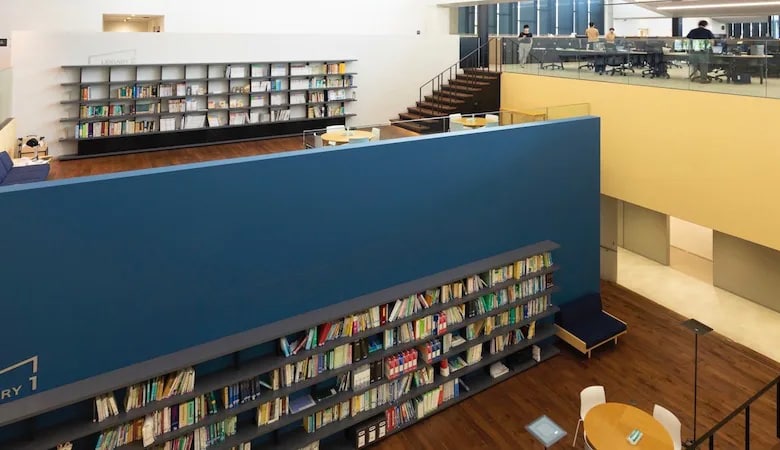 "The basic concept is to improve communication. When you stand up from your desk, you can generally see everyone. We also put R&D and product development organizations on the same floor, and technical employees from our Group companies can share facilities."
The concept is "Sharing the excitement of challenging one's self to realize dreams". While the core mission of its research is fermentation and brewing, it is also expected to sow the seeds of the company's next businesses. The center is also establishing technologies for food safety and security in addition to developing product processing technologies.
To accomplish this, it will be essential to have discussions in an open environment. It is clear that this idea is intended to stimulate communication.
Kikkoman is also actively advancing joint research with external institutions. For example, when they need measurement technology or comprehensive analysis technology in pursuit of deliciousness, they will team up with organizations that excel in these areas in order to deliver better products to consumers more quickly. For this reason, Kikkoman is advancing development with the concept of an open-and-close strategy.
There Are as Many Dining Experiences as There Are People
In the research labs, employees stay in communication while working. When Kikkoman completed construction of its R&D Center, it also introduced a large number of analytical instruments from SHIMADZU CORPORATION to support its research.
"Since we deal with food, one thing we never shirk is food safety. Of most importance is using safe ingredients. For this reason, we are strengthening our safety-checking systems for all ingredients. We have more opportunities to use the LC-MS (liquid chromatography mass spectrometer)."
Kikkoman is also advancing research into the mechanisms of sensing flavor.
"For example, if we use the analytical instruments in our research labs, we can detect more than 300 components in the aroma of soy sauce. Yet it is uncertain how those are combined so that people enjoy the taste, but we are beginning to figure out how combining certain substances leads to a particular sensation. Also, we have begun to understand how differences in substance combinations result in differences in the strength of certain aromas in other companies' soy sauce and ours. Connecting this information, it was found that certain stronger aromas were preferable when cooking."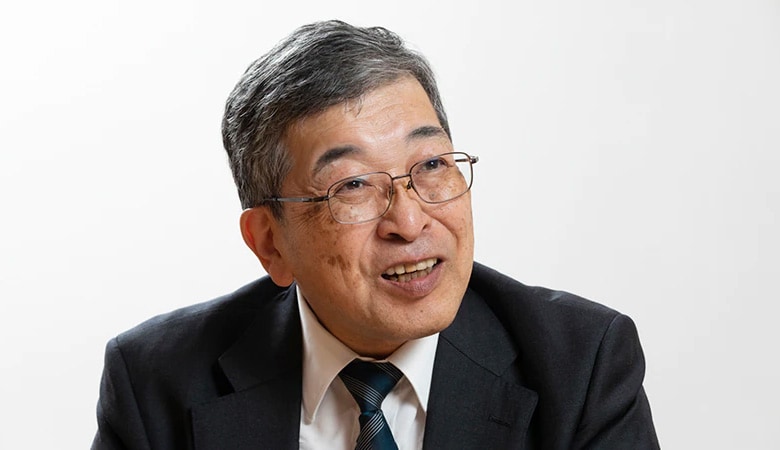 Asahi Matsuyama
Director, Executive Corporate Officer
General Manager, Research and Development Division
Kikkoman Corporation
Identifying the natural process of brewing with numerical values and connecting them with objective information provides multifaceted observations and insights. How will it change our dining experiences when we gain a scientific understanding of the taste sensation?
"If you eat breakfast, lunch and dinner for 365 days, you experience 1,000 meals in a year. In your lifetime, you might eat more than 80,000 meals. There are as many dining experiences as there are people. When you think of it this way, everyone has the right to enjoy meals that are special to them. It can be said to be the charm of food."
"Of course, there are people who do not have the choice to find enjoyment in food for various reasons. But as long as they have the choice, they always value the feeling of staying close to their food experience. The employees engaging in research and product development must maintain this awareness."
Bringing Kikkoman to the Dining Table of the World
There are many countries in the world that call soy sauce "Kikkoman." This shows how early Kikkoman was in driving the spread of soy sauce throughout the world. Matsuyama is one of the key people involved in continuing this effort.
Soy sauce is one of the representative flavors of Japan, but Matsuyama has a slightly different take.
"People remember a dish being delicious in its complete form, combining various ingredients. People don't often say that the soy sauce was delicious. Rather, soy sauce is a 'core component of deliciousness.' I believe that it is important to see food from this perspective."
Like Kikkoman, other Japanese food makers have expanded overseas and now produce food in those regions. They are amazed by the way Kikkoman can reproduce the taste of their soy sauce anywhere in different environments, climates, and with local people with different cultures.
"We value the taste of Noda soy sauce. It's our origin and base. We want to create the same flavor as Noda everywhere in the world. We want to incorporate this into the food cultures of each country and region, making soy sauce a part of that culture, and a part of each person's dining experiences. With soy sauce as a 'core component of deliciousness', we want to continue to be close to people all over the world."
* This article is an English translation of our article originally published on the website "Boomerang". The information, including affiliates and titles of the persons in this article, are current as of the time of interviewing.
Copied