LCMS-2050 – Providing High Speed and High Sensitivity Analysis in a Compact Design –

The high-performance, compact LCMS-2050 liquid chromatograph mass spectrometer, eagerly awaited by many people within and outside Shimadzu, was released in 2022. What do the sales personnel who visit their customers each day think about this new product and how they propose it? We asked them about how much they devote themselves to adopting an approach that was different than usual.
Presentation Given with Unprecedented Passion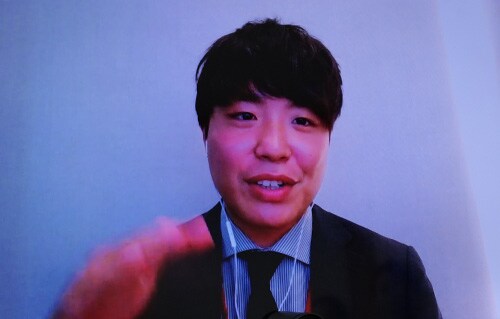 Hiromu Suzuki
At Shimadzu, when the time comes to release a new product, a presentation is conducted for sales personnel. The purpose is to ensure the product specifications, features, and functionality will be explained properly to customers. A similar presentation had been given before the LCMS-2050 was released, but this presentation was different, explained Hiromu Suzuki from the Nagoya Branch.
"This time the Product Manager started off the presentation by saying 'An amazing product has just been released!' After capturing the attention of the attendees, he went on to say, 'That's all you need to remember when you go out and start promoting the product tomorrow.' I still remember the feeling of excited anticipation that statement made me feel."
At that point, Suzuki had been with Shimadzu for less than two years and was not very knowledgeable about LCMS systems. Nevertheless, he said: "I remember how shocked I was by such remarkable specifications that would surely leave customers no choice but to purchase the system."
Junsuke Minamiguchi, a 16-year sales veteran from the Yokohama Branch, recalled: "I was especially surprised by the statement, 'An Amazing Product that Surpasses Everything Else', written on the first page of the presentation materials, but when I realized that it was true, I got really excited. It is rare to encounter a product that makes you feel so excited about offering it to customers. As a salesperson, there is nothing more empowering than a product that I can sell with confidence."
That is how passionately the sales personnel talked about LCMS-2050 characteristics. The fact that the R&D team attending the presentation also exhibited so much passion showed how much everyone devoted themselves to this product.
Significance of Focusing on Customer Needs
One way to convey product features to customers is to offer a product presentation for customers. Minamiguchi planned to conduct a webinar using a different approach than usual when the LCMS-2050 was released. He had been sensing that the scope of LCMS applications was growing as he realized his customers in the chemical industry and other users were increasingly using LCMS not just for quantitative analysis, as conventionally expected for MS analysis, but also for relatively lighter applications such as for checking synthesis.
"The LCMS-2050 offers high analytical capacity with good sensitivity and fast speed. I knew that would satisfy customer needs, but I wanted to take the approach of 'using this new LCMS system that can be easily operated by anyone to solve even minor LC frustrations.'"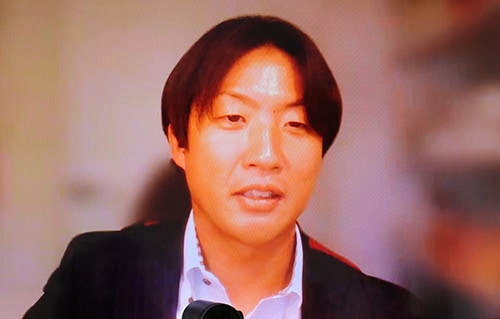 Junsuke Minamiguchi
Rather than leading with performance capabilities, they decided to focus the webinar on customer frustrations and how the LCMS-2050, with functions that enable easy operation, can solves these issues. They worked with the R&D personnel that served as the instructors to successively refine the wording and content flow to their presentations. After many meetings, they were able to refine the content to achieve an unprecedented approach. The positive feedback about how easy it was to understand resulted in deploying the same webinar planned by the Yokohama Branch for other customers throughout Japan.
"I also invited my customers and they participated. The positive feedback was probably because our approach 'Solving your LC problems!' was such a hit" (Suzuki).
The effort by Minamiguchi and others paid off in creating a webinar that attracted many customers and achieved high satisfaction and positive feedback levels. It also served as a springboard for their subsequent sales activities.
Detailed Interviewing Improved Our Ability to Offer Solutions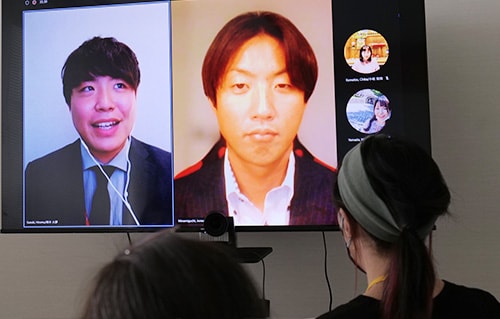 Suzuki's assigned sales territory consists of users in academia, government, and contract research laboratories. The first customer he offered the LCMS-2050 was a research institute who had been considering purchasing the previous single-quad LCMS model. Their immediate response was "We'll buy it! That's what we want!"
"I thought the LCMS-2050 was perfect for them because they have many foreign researchers and easy operability of the instrument was what they wanted. The fact that the LCMS-2050 is equipped standard with a previously optional dual ion source (DUIS) unit was also a major factor."
For the LC unit, we recommended an i-Series integrated LC model with an easy-to-operate touch panel. "Basically, any Shimadzu LC model can be connected to the MS unit. That is also a selling point."
Minamiguchi is actively offering the LCMS-2050 to customers that have used only LC systems, or that want to use MS systems but feel the barriers to gaining that ability would be too great.
"Users tend to think of LCMS as being used for high-performance and high-sensitivity analysis, but actually it can help resolve the tedious and time-consuming aspects of LC alone. Therefore, we interview customers in detail about how they normally use LC systems and what analyses they perform. That allows us to propose solutions that resolve problems that even the customer was not aware of." Minamiguchi emphatically explained how that is a key feature of the LCMS-2050.
Suzuki added: "I hope the LCMS-2050 will be a model that can contribute to more, and a wider range of, research applications." That desire to contribute to society by offering instrument solutions is a feeling shared by all sales personnel. However, Minamiguchi also thinks they can contribute in terms of improving working practices. "Analysis is often very time-consuming, but the LCMS-2050 can be started up very quickly and settings can be configured in only a few minutes. That can potentially transform the working practices of analysts."
With the combination of a customer-focused, solutions-based sales strategy and the strong product features, the day the LCMS-2050 changes the world may come in the not-too-distant future.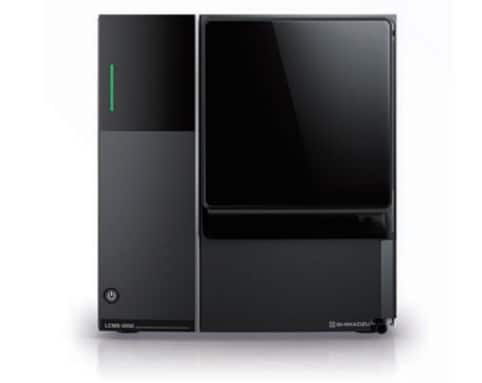 LCMS-2050
From a design perspective, the LCMS-2050 successfully achieves an advanced look that is easy to understand by users new to MS. Surely, it will prove to be a valuable asset to future laboratories.
Copied