Internationalizing Thai National Institutes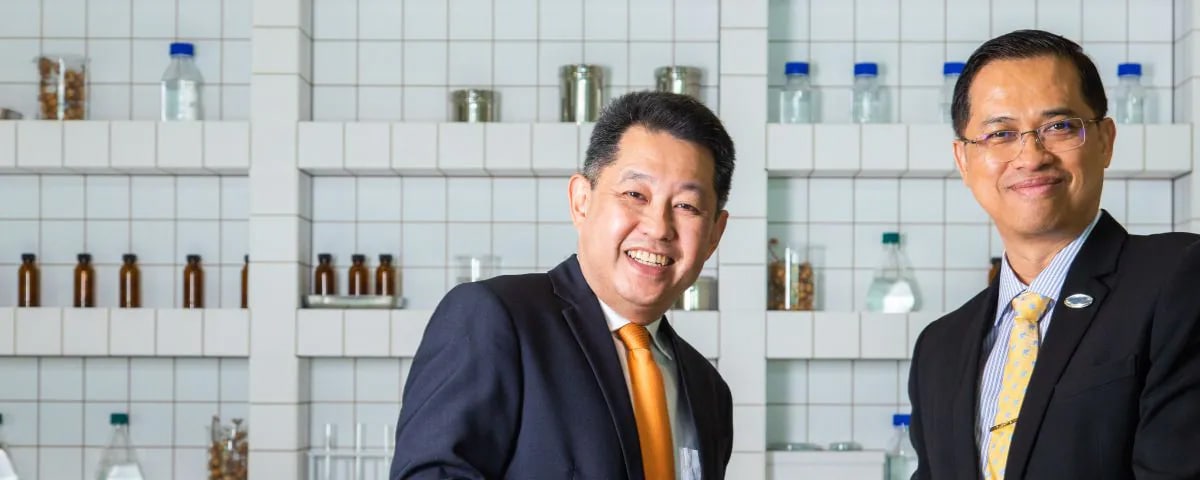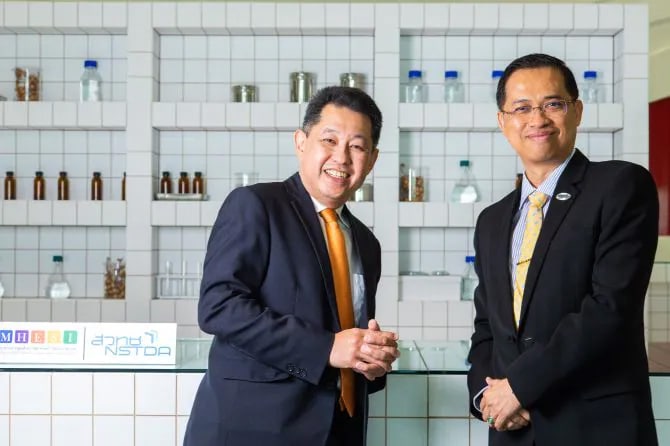 Thailand aims to become the leader of science and technology in Southeast Asia

For many, the country of Thailand sparks images of yoga retreats and Thai massages. Thailand, however, wants to attract more than tourists seeking health and wellness, it wants scientists seeking to build innovation and technology. By working closely with Shimadzu, the National Science and Technology Development Agency (NSTDA) is implementing programs intended for this purpose, encouraging Thai industry to invest more in scientific research and development and more people both domestically and abroad to take part.
Dr. Narong Sirilertworakul, president of the NSTDA, believes Thailand has little choice in this commitment.
"We need to invest and produce new innovation to increase our GDP, the economic competitiveness of the country, the technology of the country," he says.
The NSTDA was founded in 1991, when it consolidated several science research centres specializing in the biosciences, nanosciences, materials and electronics. By housing the centres under the NSTDA, Dr. Narong explains that this restructuring has resulted in "five pillars instead of five national centres. People from different centres have to work together to bring solutions to the needs of the country. We need to combine our knowledge."
That combination is expected to add value to Thai products. Much of the Thai economy, especially the export economy, depends on the country's natural resources, but the value of these exports is not optimized.
"We sell raw materials like rice and rubber without doing anything to it," observes Dr. Narong.
On the other hand, small changes can have big effects.
"Take starch. Starch is very low value. We modify it and make it specific for different industries such as building material, food, drugs. We try to put more science into the product," he says.
These benefits are why Thailand has aimed to increase its GDP spending on science from 1% to 1.5% from 2018-2021. This goal can only be achieved with the cooperation of private industry, but to gain that cooperation, Dr. Narong says that the Thai government must show its dedication first.
"We need to invest in infrastructure and help partners so they reinvest in their R&D in order to come up with innovative products. In order to do that, we need to collaborate with researchers from abroad. We want to put the NSTDA on the international map."
Best analytical services in the region
One of the biggest projects for this purpose is the NSTDA Characterization and Testing Service Center (NCTC), which opened five years ago. The NCTC provides unique analytical testing and consultancy services as well as an advanced analytical measurements facility. Shimadzu instruments allow the NCTC to provide a series of services that distinguishes it from other centres in Southeast Asia including liquid and gas chromatography mass spectrometry(, or LC-MS and GC-MS), inductively coupled plasma mass spectrometry (ICP-MS), imaging mass spectrometry (IMS), and x-ray photoelectron spectrometry (XPS).
Furthermore, observes NCTC Director Natthaphon Wuttiphan, Shimadzu helps "to promote the training of staffs in NCTC to be experts in specific technologies that play a critical role in the development of industries in Thailand."
The partnership is also a major reason why the NCTC is experiencing tremendous growth. In its first year, it started with just eight customers, but that number is now 600, with 4000 job orders last year.
"In the first year, we were 1.5 staff. One was a permanent staff running the machines, and the half was me. In the second year, we had 5 staff including me. And we increased 5-10 per year after that. Now we have 43 staff. We want to increase to 100 in the next 5 years," says Dr. Natthaphon.
From the beginning, he knew that NCTC success would depend on the quality and variety of the instruments. Although originally planned as a profit centre, Dr. Natthaphon decided that a revenue centre would be more successful at bringing in new customers because it would allow the NCTC to provide unique services.
"If I want to be a profit centre, I cannot buy very expensive equipment. If I am a revenue centre, I can select expensive equipment to serve our customers. Some equipment we must have, even if they don't make a profit," he says.
In addition, the NCTC and Shimadzu have cohosted a series of one-day seminars to teach potential customers about these instruments and their applications, with as many as 300 participants attending.
"The customer comes here and sees what instruments we have. They listen to the seminar, but they also can touch the machine."
An international network of scientists
These seminars have expanded more than just the client base for the NCTC. Besides sending its own scientists or engineers, sometimes Shimadzu will send its research collaborators from partner universities and institutes, including Dr. Shuichi Shimma of Osaka University, who spoke about IMS in August 2019, and Dr. Mari Maeda-Yamamoto of NARO (the National Agriculture and Food Research Organization, Japan), who spoke about functional foods in November the same year.
Bringing together researchers of different backgrounds and geographies is one way in which Shimadzu distinguishes itself from its competitors. The company wants its customers to view it as a research partner who together will innovate and add value and not simply act as a supplier who provides advanced instrumentation.
Moreover, sophisticated instruments and committed collaboration will not only enable better experiments, they will also attract more people to the field of science. Dr. Narong is alarmed by the small number of scientists in Thailand. At 17.5 per 10000 residents, he wants that rate to reach 25 per 10000 in the next few years. Furthermore, he wants 10% of the NSTDA staff to come from overseas.
Initial targets include neighbours like Cambodia, Myanmar, Laos and Vietnam. "Many of these people have already come to earn their MD/PhD. The NSTDA wants to extend their stay as postdocs. If they repatriate, it increases the international network," he says.
However, even scientists from richer countries can be enticed. Thailand has extraordinary natural biodiversity that includes over 15000 plant species and ranks 6th in the world. Many scientists already come for field work but could be convinced to stay longer if infrastructure like that at the NCTC is readily available.
In the end, Dr. Narong says that bringing together Thailand's strengths in natural resources and Shimadzu's strengths in analytical instrumentation serves one grand purpose.
"We want to improve quality of life."
* The information including affiliates and titles of the persons in this article are current as of the time of interviewing (January 2020)
Copied