Shimadzu Sports Teams "SHIMADZU Breakers" Host Event! - Breakers Sports Festival 2023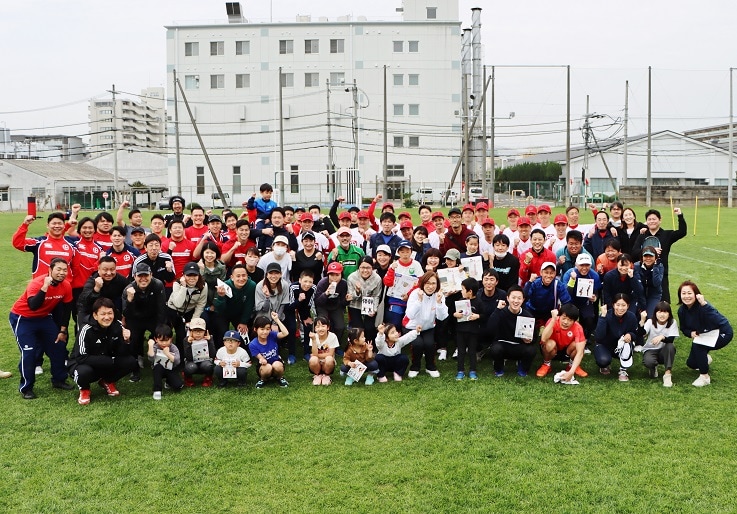 On March 25, the SHIMADZU Breakers, comprised of the Shimadzu tennis, rugby, and baseball teams, held a joint event called the "Breakers Sports Festival 2023" at the Head Office in Kyoto, Japan!
During the day, 67 Shimadzu Group employees and their families living in the Kansai region enjoyed sports together!
Experience Tennis, Rugby, and Baseball!
The Breakers Sports Festival 2023 is the first joint sports event by our tennis, rugby, and baseball teams. It featured coaching by current and former players from each team, with 33 participants in the morning and 34 in the afternoon able to experience all of the sports.
Participants commented that "the whole family had a lot of fun" and that "we are now interested in sports that we don't usually get to experience!"
<Event of Each Sport>
Event
What they experienced
Tennis
Serving, volleying, and smashing strokes
Rally with the players
Rugby
Lineout (being lifted by players to catch the ball)
Goal kicks
Baseball
Strikeout
Batting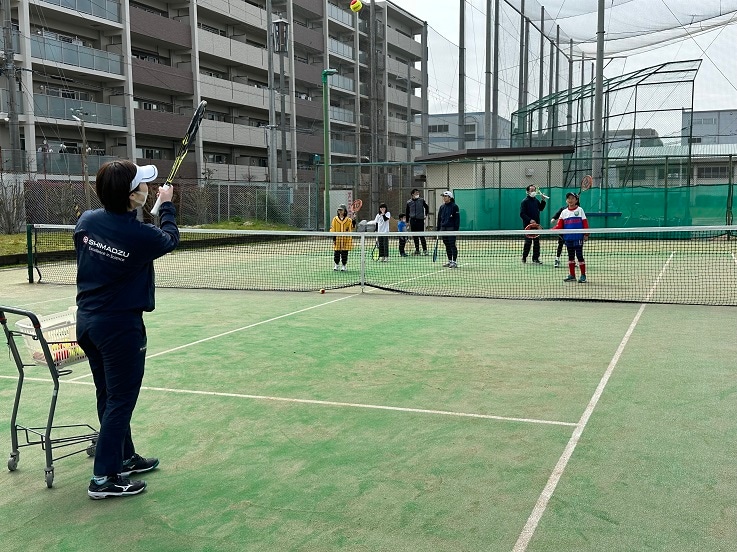 Tennis: Hitting the Ball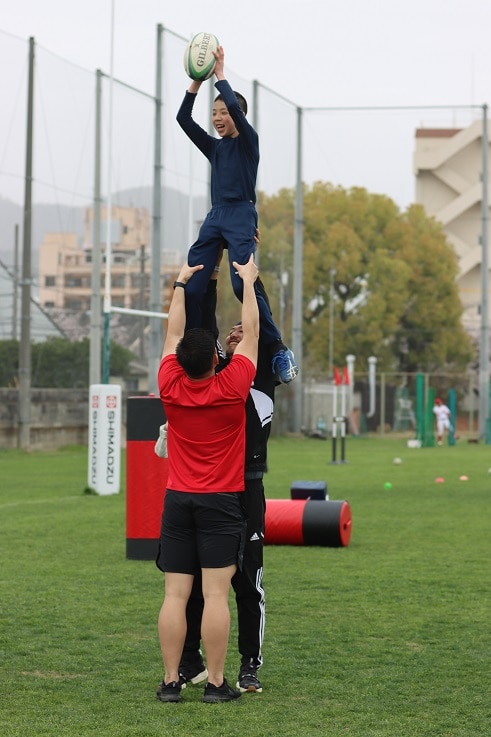 Rugby: Lineout Move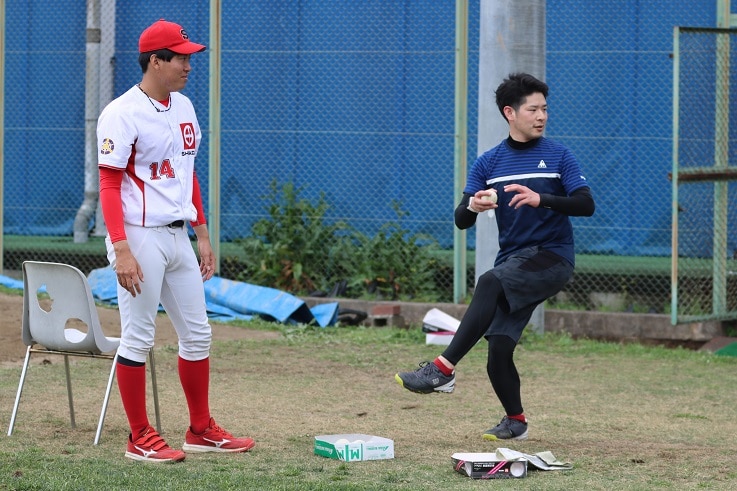 Baseball: Strikeout
In 2017, Shimadzu established a Health Declaration to promote health management and encourage its employees and their families to lead healthy lives. This sports event falls under one of several health management-related measures, among other initiatives, to promote physical activities, such as releasing original stretching exercise videos for employees and participating in the Kyoto Marathon.
Comments from Breakers Team Members who Organized the Event
Here are some comments from representatives of each team who organized the festival.
My sincere thanks to everyone who participated in the Breakers Sports Festival 2023. I also want to thank all the members and players of the three clubs involved in organizing the event. It was a great opportunity for employees and their families to experience the fun of sports. Hopefully, this kind of event will help raise health awareness and encourage people to participate in sports.

The Breakers will continue to hold events like this regularly both inside and outside of the company, and we look forward to seeing you there. Thank you for your continued support of the Breakers.

(Lead Organizer: Aiban Mishima, Rugby Team)
The event enabled participants to experience tennis, rugby, and baseball in one day. And seeing adults and children enjoy sports together made us feel so happy to host the Breakers Sports Festival 2023. I tried rugby and baseball during my lunch break, and it was so much fun that I felt "I want to play more!" It would be great if everyone could enjoy playing sports regularly.

In the future, I would like to hold events outside the company as well. The three teams will work together to plan events with the aim of promoting their respective sports and interacting with the local community through sports. We look forward to seeing many of you there!

(Suzuho Oshino, Tennis Team)
Thank you very much to the many people who participated in Breakers Sports Festival 2023. It was a good opportunity for the participants to experience the fun and challenges of tennis, rugby, and baseball, which are completely different sports, and to develop interest in each of them.

The baseball team is in its second year as part of the SHIMADZU Breakers, and we were extremely happy to have been able to hold this event as the SHIMADZU Breakers. We will continue to do our best to contribute to society and be a team supported by everyone, including those outside the company, and we look forward to your participation in future Breakers events.

(Ryuji Nakata, Baseball Team)
About the "SHIMADZU Breakers" Sports Teams
Our tennis, rugby, and baseball teams are all called "SHIMADZU Breakers." We aim to contribute to the "well-being of mankind and the Earth" through sports and are engaged in a variety of activities to promote sports and contribute to local communities.
Tennis Team
The team started in 1988 and currently consists of six players in total: two Shimadzu employees (Suzuho Oshino and Ari Matsumoto) and four professionals (Hiroko Kuwata, Haruka Kaji, Mai Hontama, and Anri Nagata). In the Tennis Japan League, which decides the rankings of corporate teams in Japan, they won the championship for the sixth time last year!
The team is actively involved in activities that contribute to the community, such as holding the "SHIMADZU Junior Tennis School" to introduce local children to the fun of tennis.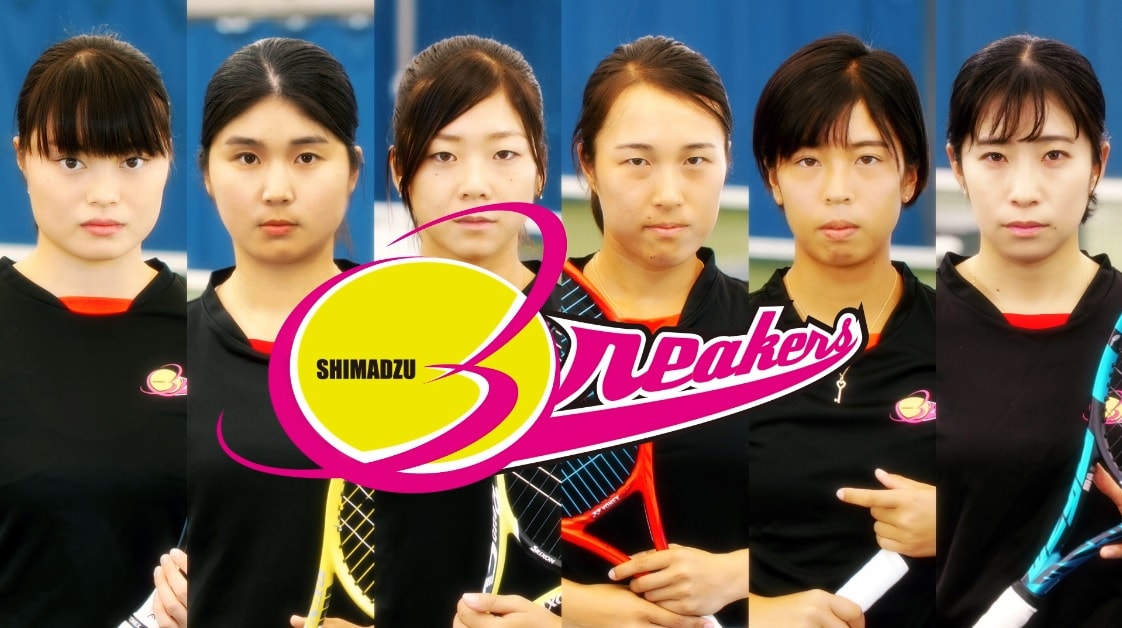 Rugby Team
The players and key staff are Shimadzu Group employees committed to both work and rugby and developing their skills through self-improvement. The team belongs to the "Top West A-League," in Kansai region and last season finished in 4th place, the best finish since it started in 1988!
The club takes part in traffic safety awareness campaigns at the request of local police, holds "tag rugby festivals" and "rugby school events " for children, and conducts other activities to become a club rooted in the local community.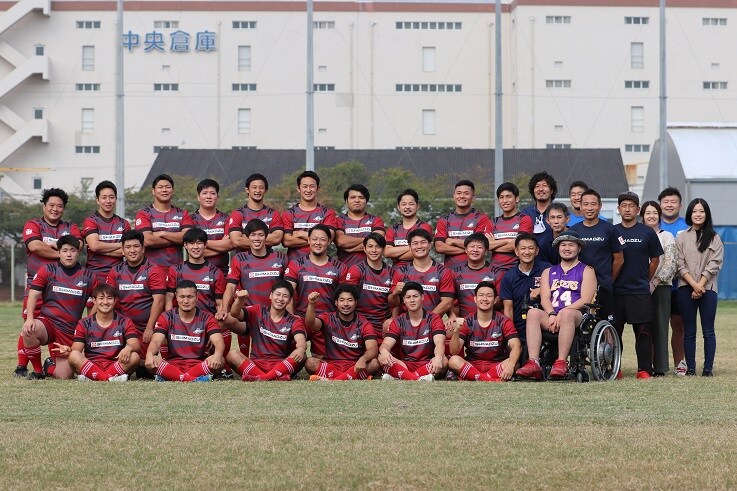 Baseball Team
All team members are Shimadzu Group employees. The team includes players who have participated in national tournaments. Aiming to participate in two major national tournaments, the Inter-City Baseball Tournament and the National Amateur Baseball Championship, the team members train individually on weekdays and as a group on weekends and holidays while working full time!
They also hold events, such as a baseball school for junior high school baseball teams in Fukuchiyama City, Kyoto. The baseball school was organized in conjunction with Nishiyama, a rice farmer in Ayabe City, Kyoto Prefecture, who grows rice for the "Shimadzu Original Japanese Sake Brewing Project."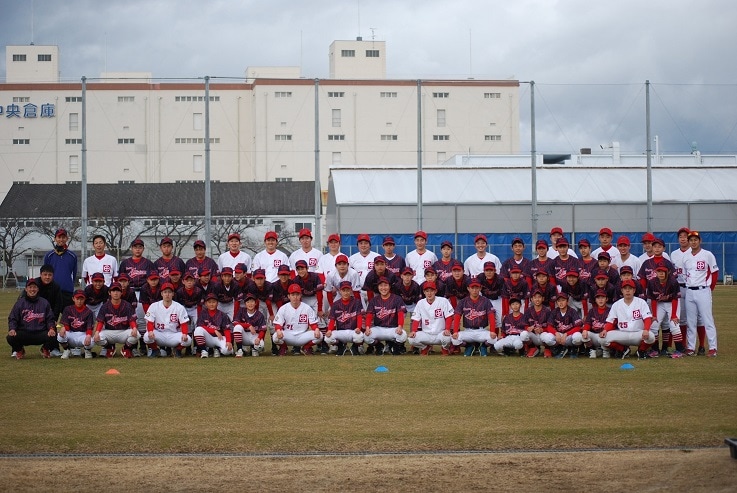 Page Title and URL Copied.