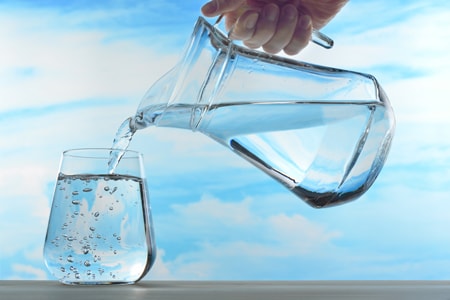 To protect the quality of water, which is essential for human life support and healthy living, tap water quality standards have been established. In Japan, water quality standards for organic matter are established by the Water Supply Law, and water utilities are required to conduct water quality tests.
Application News
TOC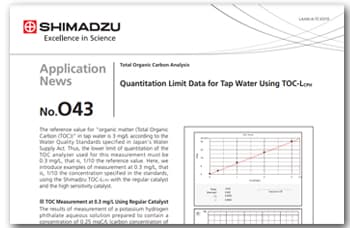 The reference value for "organic matter (Total Organic Carbon (TOC))" in tap water is 3 mg/L according to the Water Quality Standards specified in Japan's Water Supply Act. Thus, the lower limit of quantitation of the TOC analyzer used for this measurement must be 0.3 mg/L, that is, 1/10 the reference value. Here we introduce examples of measurement at 0.3 mg/L, that is, 1/10 the concentration specified in a the standards,using the Shimadzu TOC-L With the regular catalyst and the high sensitivity catalyst.
Related Product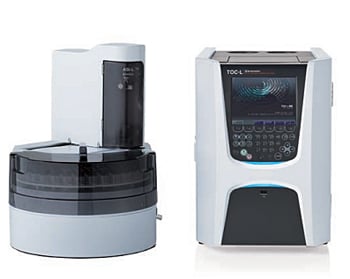 The TOC-L series of TOC analyzers adopts the 680°C combustion catalytic oxidation method, which was developed by Shimadzu and is now used worldwide. While providing an ultra wide range of 4 μg/L to 30,000 mg/L, these analyzers boast a detection limit of 4 μg/L through coordination with NDIR. This is the highest level of detection sensitivity available with the combustion catalytic oxidation method. In addition, the combustion catalytic oxidation method makes it possible to efficiently oxidize not only easily-decomposed, low-molecular-weight organic compounds, but also hard-to-decompose insoluble and macromolecular organic compounds.