Compression Testing of Brake Friction Materials
Friction brakes are an essential safety feature in vehicles. They use friction forces between solids to generate braking forces. Research is being conducted on the raw materials to try to enhance braking performance. Performing compression testing with a flat indenter to measure the relationship between test force and displacement is one method of evaluating the characteristics of the brake friction material. Compression test results on defective and non-defective brake friction materials are shown below.

The graph is the test force – the displacement graph is obtained from the results of the compression tests. The results indicate that the displacement is larger in the defective friction material than the non-defective material as the defective material is softer.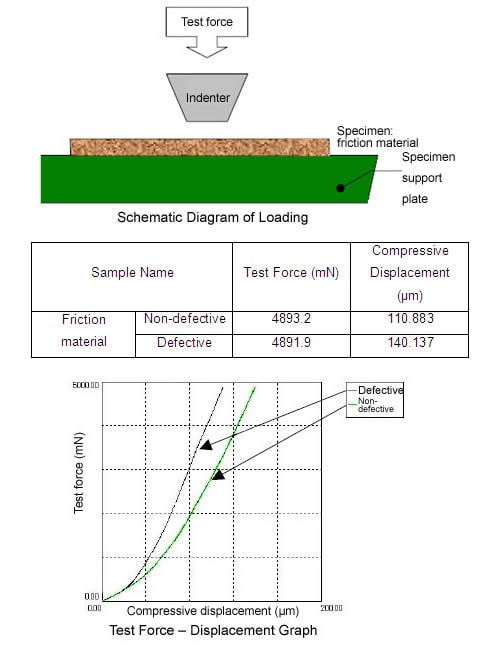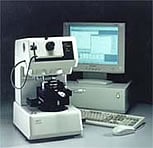 The Shimadzu MCT-W Series Micro Compression Testing Machines apply loads to the specimen with a diamond compression plate to measure the relationship between test force and displacement in real time. It permits the strength evaluation of small parts, microparticles in powder-formed parts, and individual microfibers in new materials. Special systems are available for observations and resistance measurements during compression, and for measurements at high temperatures (up to 250°C).