Strength Measurements on Car Springs
The TEOS Spring Tester is ideal for the strength testing of springs in suspensions, shock absorbers, seat springs, and motor disc springs. The highly rigid frame, dedicated jigs for spring testing, and control system achieve highly stable and reliable evaluation of springs.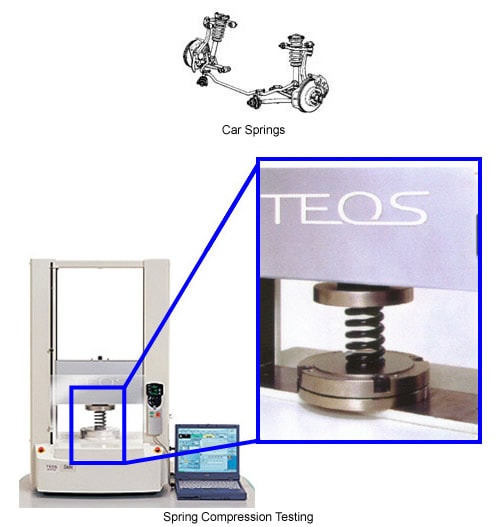 Automated Spring Testing Machine
This dedicated spring testing machine is ideal for the evaluation of compression coil springs, tensile coil springs, and disc springs. The TRAPEZIUM TEOS dedicated spring testing software reduces testing times and enhances operability. The dedicated spring testing jigs obtain data with excellent reproducibility. In addition, this machine, incorporates comprehensive safety functions, including overload prevention functions and stroke limit functions, Emergency Stop buttons, and a sliding safety cover at the front of the machine.