SampleStation and AuraSolution - Features
SampleStation and AuraSolution: Automated Analysis Software for MALDI-8020
Flexible sample target options

SampleStation is compatible with the FlexiMass series of microscope slide-format sample targets, providing users with a choice when it comes to sample preparation. The individually barcoded, single-use polymeric FlexiMass-DS slides provide a convenient solution for controlled workflows in regulated laboratories. Alternatively, for users looking for a longer-term, more cost-effective sample preparation solution, the reusable stainless steel FlexiMass-SR slides provide another option.
The SampleStation and AuraSolution software are compatible with the FlexiMass series sample slides (FlexiMass-SR48 (left) and FlexiMass-DS (right) shown)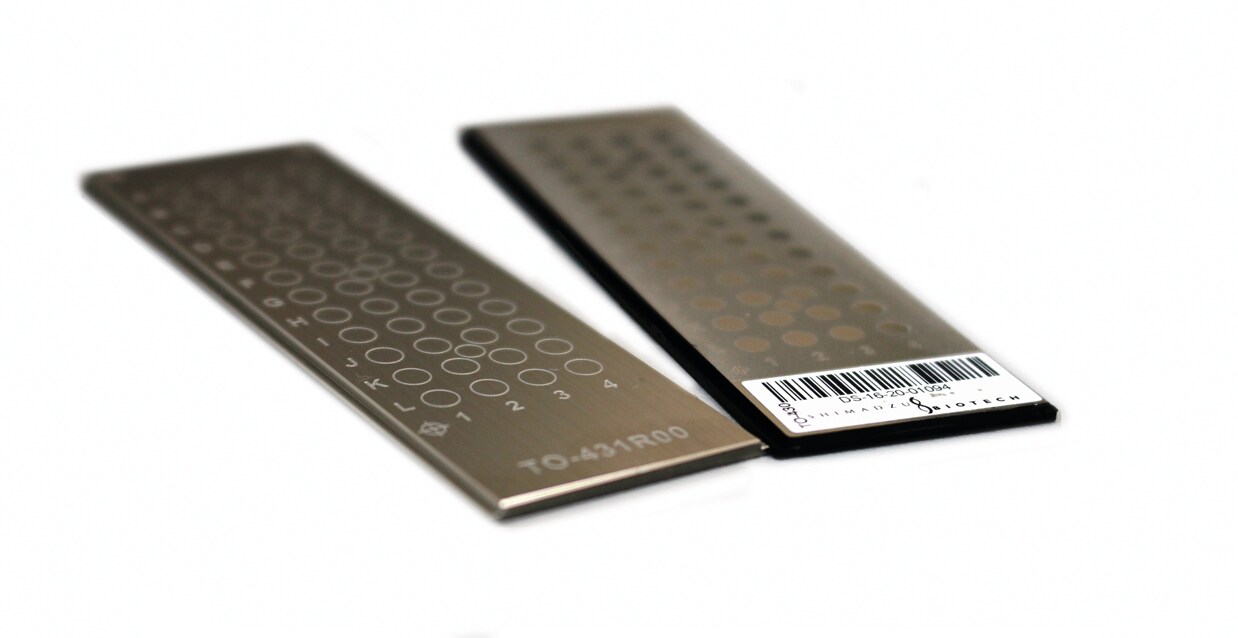 Workflow designed for sample traceability
Central to each sample worklist is the unique sample slide identifier of the FlexiMass slide used to prepare the samples. The slide identifier (e.g. the FlexiMass-DS slide barcode) provides a link to the sample worklist associated with a given slide, ensuring traceability between sample and result throughout the workflow. Additional checks against duplication of worklists ensure that there is only a single current worklist associated with a given slide.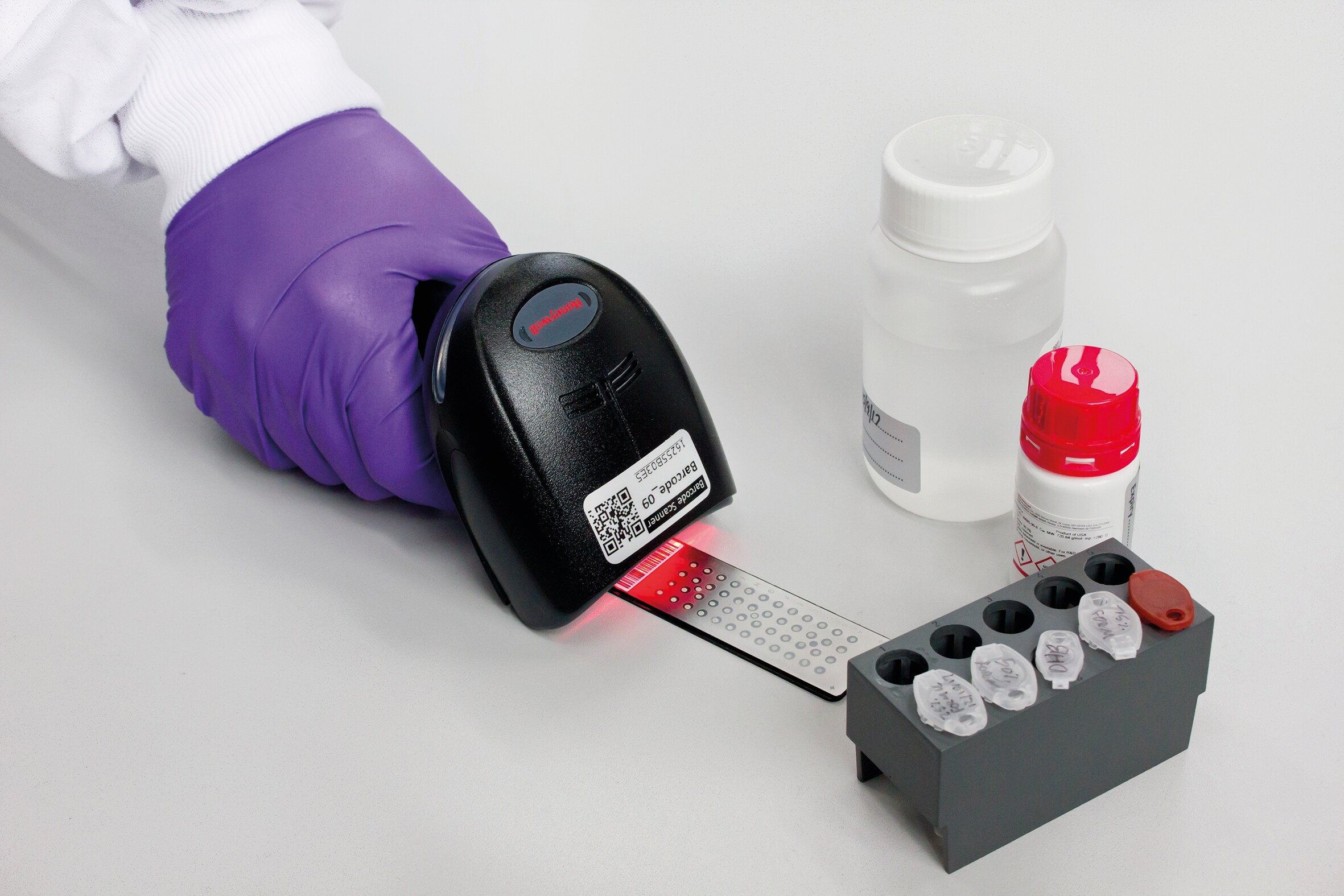 Data security
Data security in regulated environments is paramount. Access to SampleStation is controlled by password-protected user accounts, ensuring that only permitted users can access the software. The customizable user roles provide the system administrator with an additional means of access control within the software. Each step in the creation of the worklists is recorded, clearly identifying when and by whom changes to worklists were made, providing a chain of data responsibility and traceability.
A simplified workflow enhancing productivity - just scan, select and save
Creation of a worklist involves 3 simple steps: scan a slide barcode; select sample positions within the graphic and then save. The visual and tabulated worklist provides a simple user interface which helps to reduce the risk of workflow errors.
Downloads
Download the latest brochure.