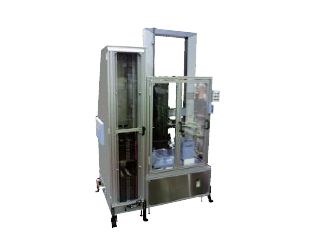 The system complies with JIS K6301 and K6251 standards for rubber and equipped with 100 % elongation compatible extensometer.
With the pallet system used for storing specimens (max. 120 specimens), it can realize Automatic 3-point thickness measurement matched to test material.
By means of JIS-compliant dedicated data processing software, an operator friendly testing procedure can be achieved.