Fourier Transform Infrared Spectrophotometer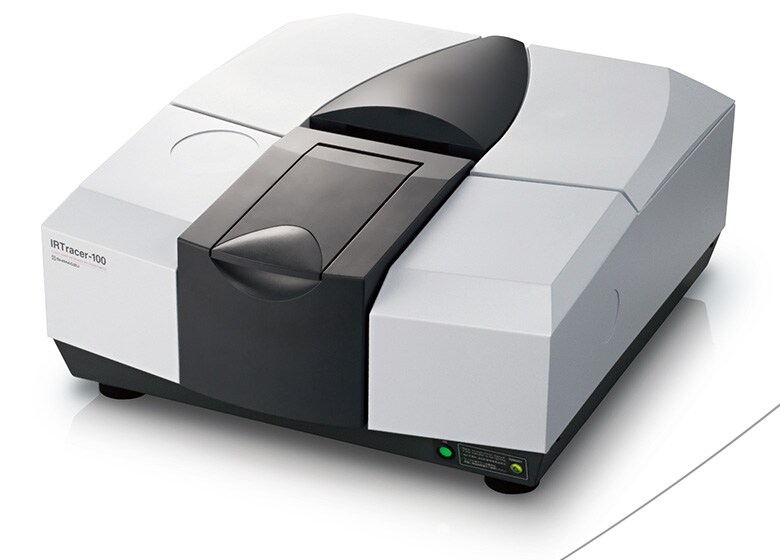 This system achieves excellent sensitivity with an SN ratio of 60,000:1, high resolution at 0.25 cm-1, and high-speed scanning capable of 20 spectra/second. The performance of medium and higher end models is supported by high reliability including advanced dynamic alignment and an interferometer with a dehumidifier. This is compatible with applications active in a variety of circumstances, with a library of approximately 12,000 spectra and data analysis programs for contaminant analysis, and time course and rapid scan programs for reaction tracking.
Movies
IRTracer-100 Fourier Transform Infrared Spectrophotometer
Downloads
Download the latest brochure.
Technical Documents
| Technical Dosuments | Date Creation Date |
| --- | --- |
| | 2021-09-01 |